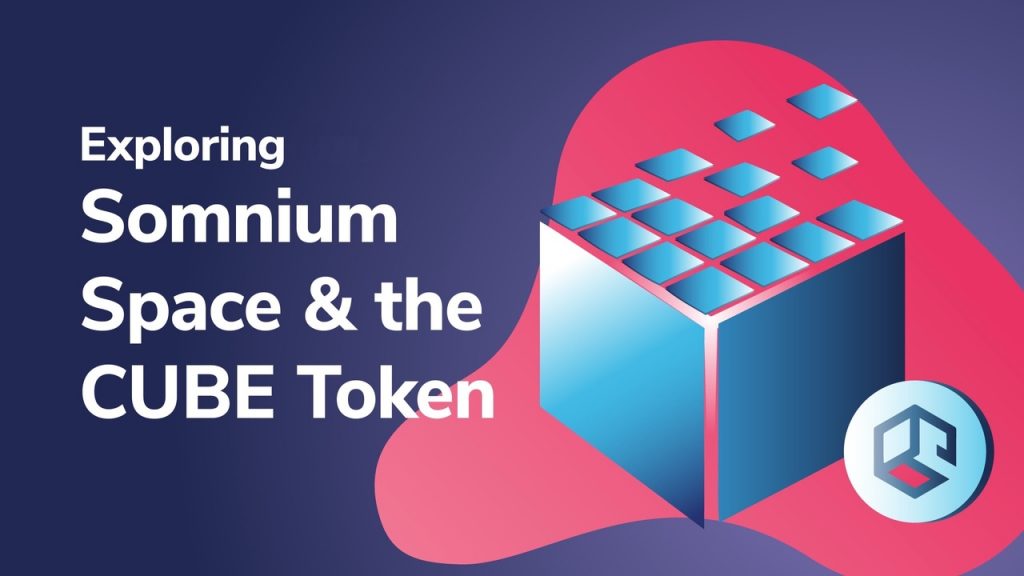 Somnium Space is a virtual reality platform built on the Ethereum blockchain. The team's vision is to create an entirely new world where users can build out the Somnium universe as a place to live, work, play, trade, buy land, and create content. Moreover, Somnium is the space to experience the unknown, do the impossible, and meet people from around the world in one place.
Somnium wants to add a piece missing from the Metaverse puzzle, which is to become the ultimate virtual reality destination. Hence, their long-term goal is to build a stunning virtual world that thousands of people can explore simultaneously. Further, the team considers their project to be an addition to the real world rather than a replacement - a parallel digital world, if you will.
The Vision
Somnium is looking to create a Metaverse on three levels: the technological, the commercial, and the metaphysical. In this article, we'll be looking at all three. For starters, they looked hundreds of years into the future and started asking tough questions, such as where will humanity be?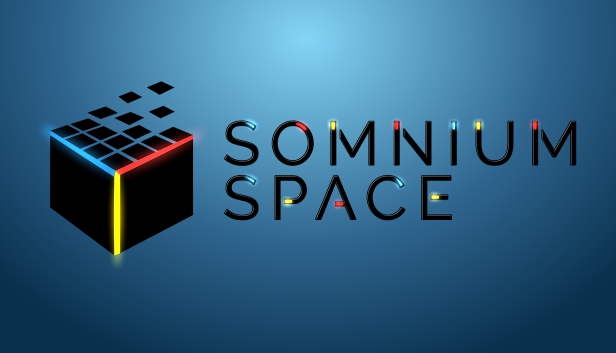 That's why Somnium Space set out to empower global citizens to experience platforms that enhance or mimic real-world experiences. This space will allow people to express themselves in new and different ways while taking advantage of previously unheard-of business models and services.
Building in Somnium Space
Somnium Space can handle cross-platform use from the smartphone to the desktop. It will also be compatible with popular virtual reality headsets such as Vive and Oculus to offer the whole virtual reality experience. Body, finger, and lip and eye tracking are also available for deeper immersion, and plans are in the works to support smell features from multi-sensory masks.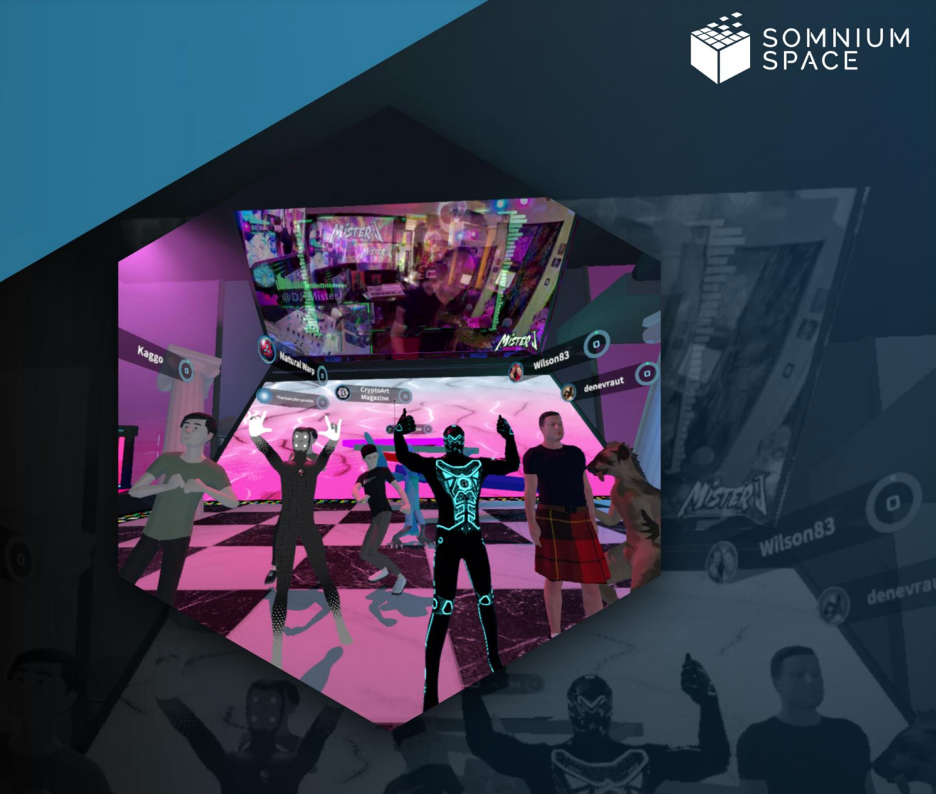 The platform's native builder affords creators to build almost anything they want, and SomniumWEB allows users to access land parcels with a web browser even when operating in virtual reality mode. Moreover, Somnium's Software Developer's Kit (SDK) will allow more advanced users to upload complete scenes, animations, and scripting onto their virtual land parcels.
Wouldn't you like to have the skills to take an SDK and build a game in the Virtual Reality space? Head over to Ivan on Tech Academy, check out the Ethereum Game Programming course, and get started!
Somnium Space Economy
Economies drive human endeavor, but things like physics or geography limit them. On the other hand, virtual reality economies don't have such limitations. Somnium's in-world economy is peer-to-peer. Hence, avatars can meet and barter non-fungible tokens (NFTs) in-world with CUBE tokens which we'll discuss later.
Furthermore, monetizing land can be a DIY solo project on Somnium, so there's no need to hire a developer to build shopping carts or set up credit card systems. Somnium's smart contracts already take care of that, enabling users to conduct business seamlessly within the space.
Somnium's team spent years laying the foundation for a decentralized economy, and thankfully with all the advancements on Ethereum, they found the technological platform they wanted.
The three cornerstones of Somnium's economy:
Virtual land tokenization
Tokenization of assets and experiences
A decentralized marketplace
Somnium empowers users by allowing them to:
Own what they create
Sell their digital assets in Somnium's open marketplace
Become part of the Somnium Economy
Have a creative outlet for developing and monetizing their land
Enjoy a persistent Virtual Reality world that thousands of people can explore simultaneously
Tokenize and sell their creations within the Somnium Metaverse
What Can Creators Build in Somnium Space?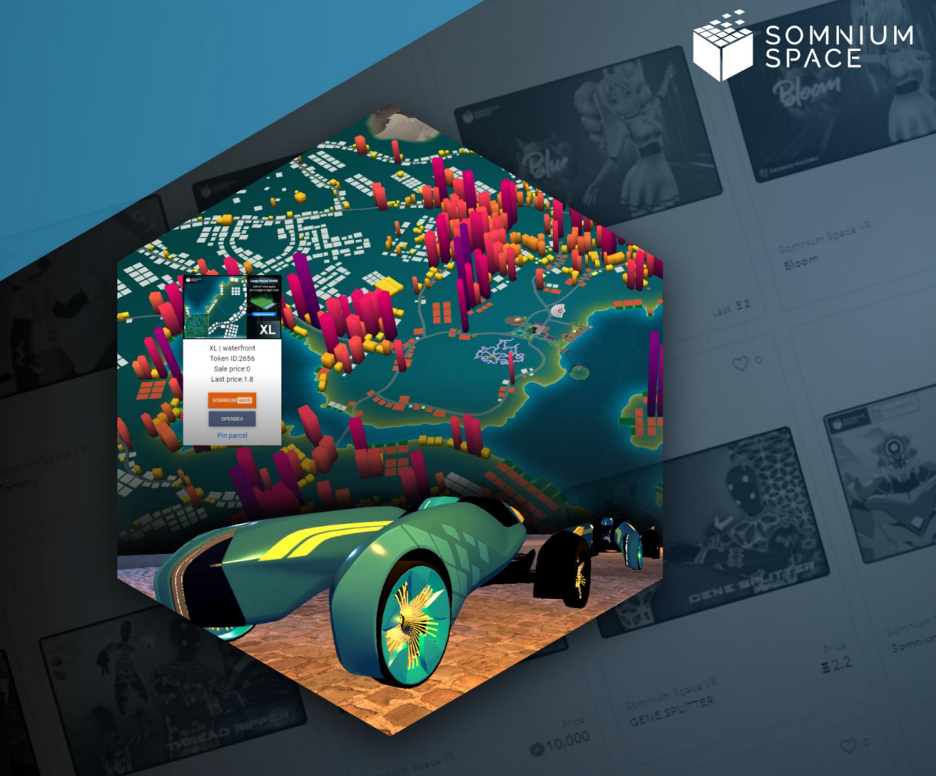 Streamers can set up a virtual studio.
Companies can create a store presence.
Game developers can set up short demos or entire gaming experiences.
Content creators can monetize their Virtual Reality experiences.
Devs can sell avatars and other digital assets.
Universities can conduct classes.
Artists can showcase their work.
Lastly, NFT collectors can trade with each other.
Somnium Space and the CUBE Token
The CUBE token is an ERC-20 token. It is a valuable addition to the economy as an in-game currency and makes transactions between players more accessible. Hence, purchasing CUBE is like the virtual version of buying game tokens at an arcade.
Users can charge CUBE tokens for entry to interactive arcades and amusement parks on their virtual land parcels. However, Somnium claims the CUBE token is not a speculative financial instrument. If you're familiar with Yearn.Finance, you've heard this kind of narrative before. Founder Andre Cronje said similar things about the YFI token a while back before its price pumped to over $50k.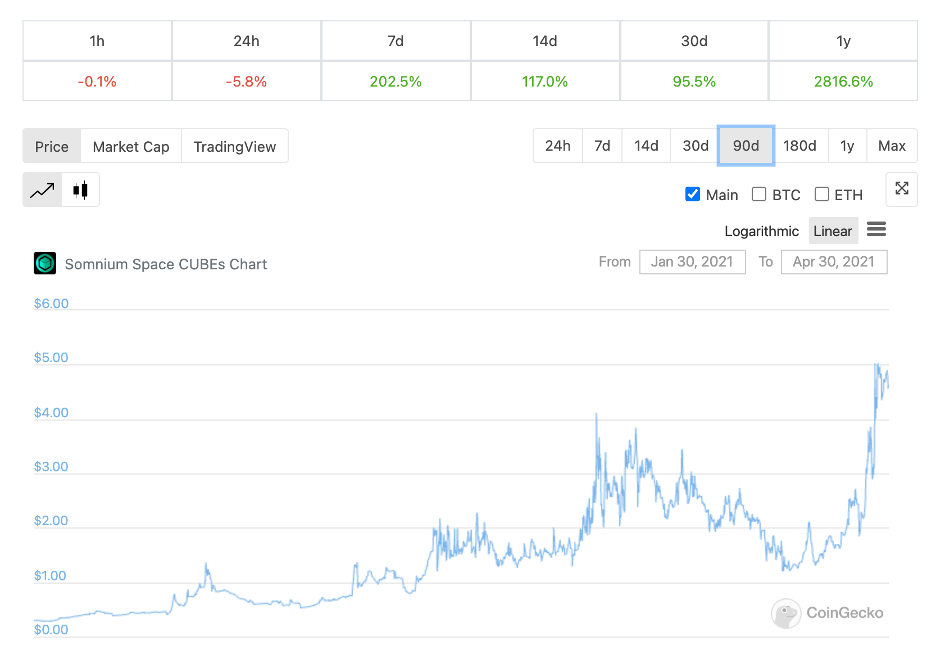 All in all, speculators don't care what the use case of a token is supposed to be, so we'll have to watch and see if CUBE's price radically fluctuates.
Using CUBE
On Somnium, with an Ethereum address, users can hold ETH, CUBE, NFTs (ERC721 tokens), and side-chain tokens, including the user's Avatar token.
CUBE tokens also allow users to buy other's avatars as NFTs. Such an exchange for an avatar would swap the CUBE in the buyer's wallet for the NFT in the seller's wallet. In summary, CUBE is suitable for all sorts of in-world e-commerce transactions, such as land rentals, purchases, and sales, and its total supply is 100 million.
Polygon and Somnium
As the number of transactions on Ethereum increased with all the DeFi and NFT usage, gas fees have radically increased. This result makes the busiest times the most expensive times to transact. Likewise, when the volume of transactions decreases, so do the gas fees.
Rather than hunting and pecking for the best times to buy or sell, Layer 2 solutions are growing in popularity because they ease network congestion on Ethereum and lower gas fees.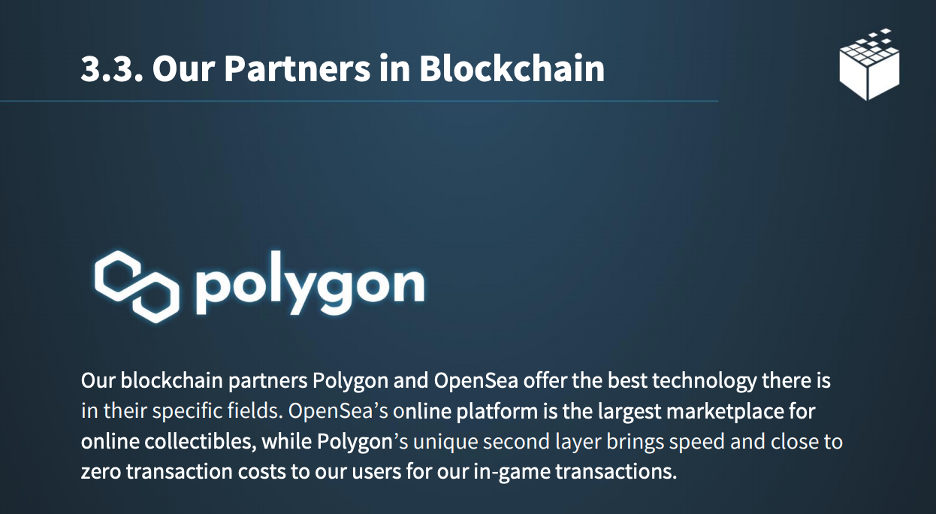 Polygon (formerly Matic) believes that ETH transactions should be free on their network. So, in conjunction with Somnium Space, players can use their same ETH address to send ETH and CUBE to Polygon. All it takes is an ETH transaction and a few more clicks, and users can make thousands of free transactions via Polygon. Afterward, another click of a button and another gas fee allows users to send ETH, CUBE, and NFTs back to the Ethereum network.
Now imagine thousands of avatars buying NFTs with CUBE tokens and no transaction fees. Somnium promises to make the process seamless.
Layer-2 solutions are all the rage and are bringing much-needed relief to Ethereum users. If you want to get qualified to join a red-hot job market, go to Ivan on Tech Academy and learn how to become a blockchain developer today!
Somnium's NFT World Tokens
World tokens are NFTs filled with gaming experiences that can be dragged and dropped onto land parcels. Somnium users can then walk into this world and play the games by inserting CUBE tokens with no gas fees.
Users can also create wearables and sell them to others for CUBE tokens. One click is all it takes to mint a wearable as an NFT on the Ethereum chain or Polygon. The NFT creator can then sell it in their virtual store.
Users can mint tickets as NFTs as well. Let's say you wanted to hold an art auction or a crypto rock concert. You could sell the tickets as NFTs so that only ticket holders could enjoy the show. On the other hand, those who didn't buy could still traverse the parcel of virtual land, but they wouldn't be able to see or hear the event. This situation is a clear representation of the concept of virtual exclusivity!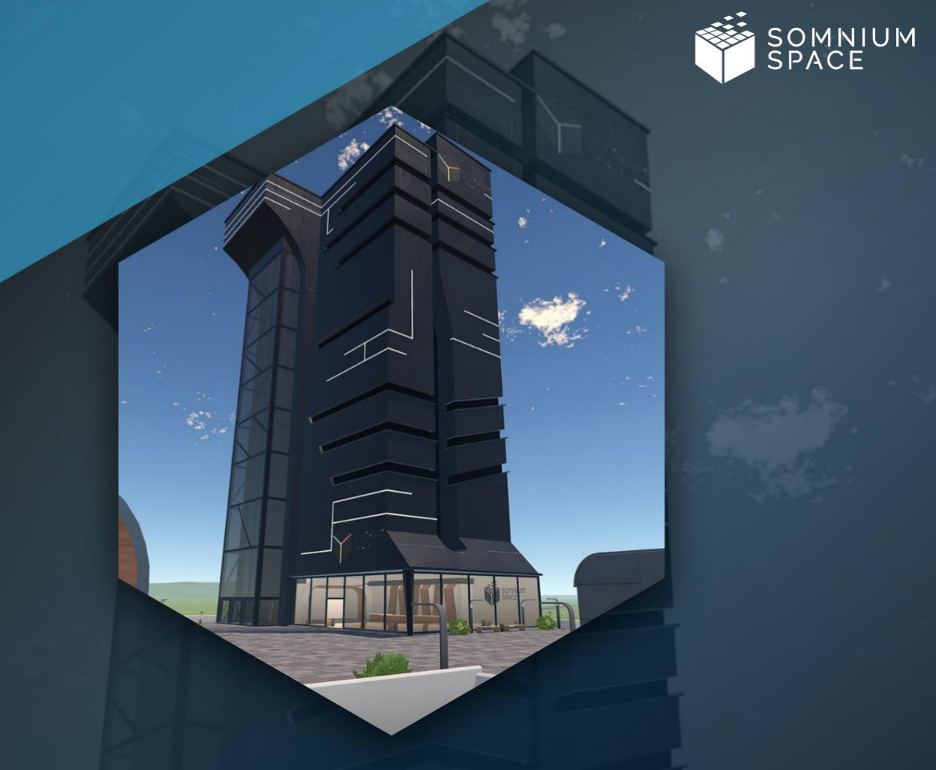 Virtual Transportation
Transportation methods are also represented as NFTs and come in handy for those in a hurry to explore new lands. Let's say an avatar can only walk at 4 MPH, while cars can travel at 25 MPH, and teleporting happens instantly like on Star Trek. Somnium has 50 teleporter NFTs and 5 NFT cars, and everyone else has to walk.
If there's an idle car NFT lingering about, the user could drive it for a certain amount of time by paying CUBE tokens. If the cars are in high demand, they will fetch a higher price. Cars are the only vehicles for now, but the Somnium SDK will also enable developers to create other types in the future.
Teleportation hubs will be NFTs. These will be user-owned and placed on their land parcels as either Public or Private stations. Public teleporters can charge CUBE tokens for individual usage or as a monthly fee. Somnium allocates these fees to the 50 owners each month while private teleporters don't receive any pooled tokens.
Stay ahead of the markets with real-time, on-chain data insights. Inform your trades with true market alpha!
Somnium's Marketplace
A decentralized economy enables users to freely trade their digital assets at blockchain marketplaces like OpenSea, Somnium's partner platform. Somnium Space will also have its own marketplace for greater ease of use.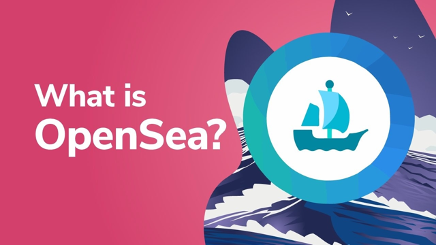 Somnium's marketplace will be the cornerstone of their decentralized economy, empowering creators and developers of all stripes to monetize and share their creativity and programming skills. User's creations are stored on Somnium's servers, while the Ethereum blockchain will hold ownership proof and other critical digital information.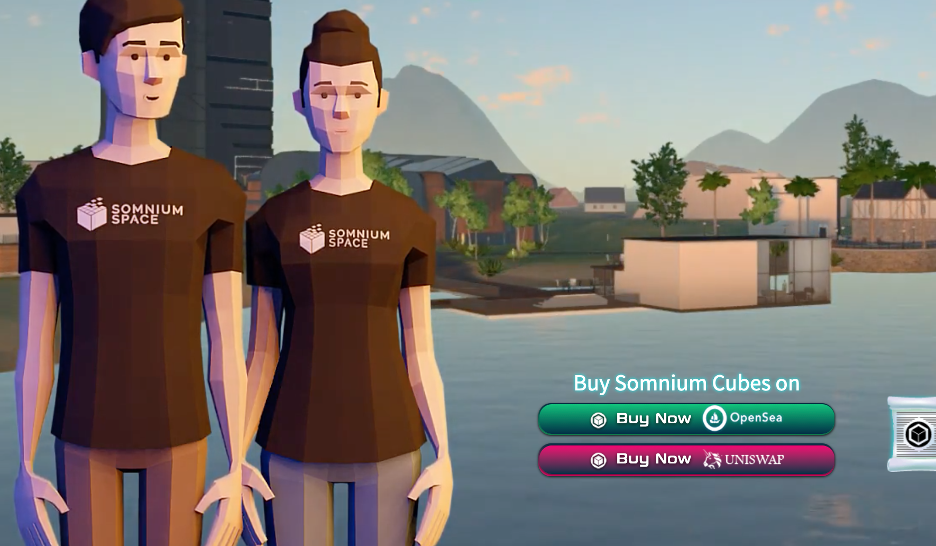 Moreover, digital artists can design items that others will want on their lands. Songwriters can sell their tunes for others to stream in their digital worlds, while photographers can sell images that other users will want to hang in their virtual homes. Every creation becomes a unique token that the user can sell to others without middlemen impediments.
Somnium's Karma Levels
Karma levels are an essential part of Somnium Space. It represents social status and other virtual citizens' perceptions. Somnium calculates Karma level by considering several factors like:
Ratings
Virtual citizens can rate each other, and those with higher karma levels will significantly impact.
Engagement
A user's economic transactions, the time they spend gaming, land ownership, and world discovery rate determines this rating.
Other Factors
These include such things as building activity, participation, and event organizing.
In the future, players will also earn CUBE rewards based on their Karma level. Rewards will go to those who provide community value, such as tour guides and instructors.
Somnium Space and OpenSea
OpenSea is the world's biggest marketplace for crypto collectibles and is a partner to Somnium. Somnium takes one of the first steps into the Metaverse with interchangeable digital assets trading freely between worlds by teaming up.
OpenSea shares the vision that a liquid, decentralized marketplace will empower these new virtual economies, and it's all possible because of blockchain technology.
Other Partners
Polygon is another partner to Somnium. This Layer-2 solution brings speed and near-zero transaction costs for in-game transactions to Somnium.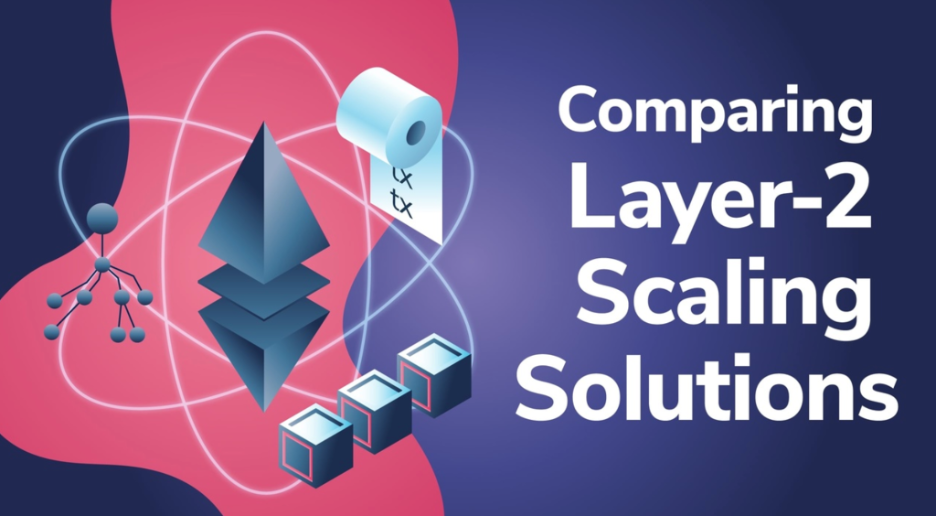 Gemini is one of the top cryptocurrency exchanges founded in 2014 by the Winklevoss twins, Cameron and Tyler. As such, it's no pithy, fly-by-night exchange operating on the fringes of the cryptoverse. The New York State Department of Financial Services regulates Gemini, making it one of the more trusted centralized exchanges.
Somnium Space is also a member of the Blockchain Game Alliance. Together they're working on getting advertising revenues for players. It's the quickest way for a player to monetize their property, and it also provides a medium to analyze and measure an audience's interactions in virtual reality.
Problems and Solutions
Everything sounds good so far, but prospective builders and creators will have questions, such as:
How can a limitless amount of virtual land gain in value?
Many people think that virtual land is limitless, but that's not the case. There are monetary and physical constraints that limit the size of a computer-rendered world and how many users can be present simultaneously. Furthermore, the most attractive land will keep bringing users to the limited space and increase values over time.
What if OpenSea sends my NFT to the wrong address?
When you bid on OpenSea and click "Buy Now," your MetaMask wallet will work with OpenSea to send your ETH to the seller. Likewise, when you approve the transaction, the NFT is sent to your address automatically. When the transaction concludes, you will see the token in your wallet.
What if Somnium loses my land?
To keep everything you've purchased, you need to link your wallet to your Somnium account. Go to the Settings link and click "Link your wallet," and follow the directions. This requirement ensures your property rights.
Somnium Space Conclusion
The Metaverse is growing, and the tokenization of digital assets in the form of NFTs is sure to grow along with it. However, it's a bit harder to predict which platforms will emerge as the winners in this burgeoning environment and which will fall by the wayside.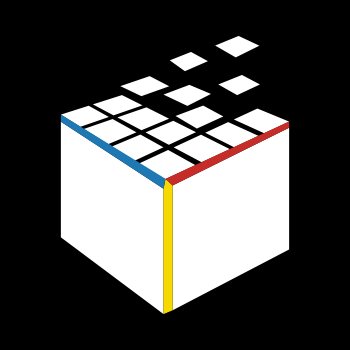 As for investing in this space, Rarible offers the RARI token, and Decentraland has its MANA token. More recently, Gemini has offered Somnium's CUBE token as a trading pair. To reiterate, even though Somnium says the CUBE token is not for speculation, if there are profits to be made, players won't be the only ones buying their token.
Trying to make money trading NFTs, however, is inherently difficult and risky. A better and more consistent way to profit in the crypto space is to become a builder. There are many world-class blockchain classes available at Ivan on Tech Academy that you need to check out. If you're new, start with the Crypto for Beginners Course.
Author: MindFrac