Reef Finance aims to make DeFi easy for everyone by providing a multi-chain on-ramp for yield optimization, protocol and liquidity aggregation, and proprietary analytics. Powered by Polkadot, Reef aggregates liquidity from both decentralized exchanges (DEXs) and centralized exchanges (CEXs) to provide reliable liquidity. Furthermore, Reef is lowering the perceived technical barrier into DeFi by serving a simple, all-in-one DeFi solution. Also, the REEF token plays a key role in the Reef Finance ecosystem, but what is Reef Finance?
In this article, we're going to explore the Reef Finance ecosystem and the reasons behind its popularity. Also, we'll look at the REEF token and the various functions it serves. Furthermore, we're going to explain exactly how Reef Finance makes it so simple to manage cross-chain liquidity aggregation and cross-chain yield optimization.
DeFi looks set to become a key part of the future of finance. If you want to familiarize yourself with some of the common terms used in DeFi, take a look at the DeFi 101 course at Ivan on Tech Academy. This course is designed to give you a foundational knowledge of how DeFi works under the hood. Also, you'll be equipped with the information needed to safely navigate the world of DeFi for the first time. Furthermore, you'll get the chance to experience some of the most popular DeFi protocols, with guidance from our team of industry-leading experts!
What is Reef Finance?
Reef Finance is creating an all-in-one suite for decentralized finance (DeFi) that allows users to access all of the top DeFi protocols from one single, simple-to-use app. Rather than hopping around from one DeFi protocol to another, Reef Finance aggregates liquidity from multiple sources to facilitate lending, borrowing, staking, and other popular features of DeFi.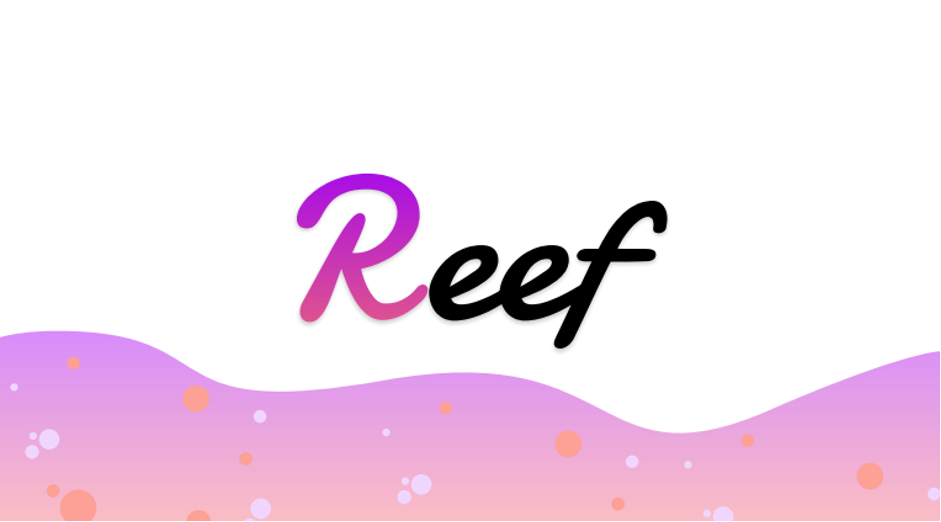 Reef Finance makes it easy to maximize and automate DeFi yield with a hands-off approach. Also, yield can be generated according to different categories of risk. Furthermore, Reef is non-custodial, meaning that users are not required to give away their private keys to use the platform.
Combining cross-chain integrations, liquidity aggregation, and a multi-chain, AI-driven smart yield engine, Reef Finance is creating a personalized crypto investment platform. Also, Reef is powered by Polkadot and shares the same robust security structure as the Polkadot ecosystem.
What is Polkadot?
Polkadot is often referred to as the "blockchain of blockchains" and is currently the fourth largest cryptocurrency project by market cap. The project was founded by Dr. Gavin Woods, co-founder of Ethereum and creator of the Solidity programming language. Polkadot is an ecosystem of independent blockchains using the shared network of resources and security of the Polkadot framework.

The center of the Polkadot ecosystem is the Relay Chain. The Relay Chain is responsible for network security and cross-chain interoperability. Connected to this, are the parachains and parathreads. These are the sovereign blockchains that can create their own token, unique functionalities, and governance structures. Additionally, developers can make use of Polkadot's bridges to connect with external blockchains such as Ethereum or Bitcoin. Parachains are larger blockchains whilst parathreads are smaller, pay-as-you-go models for projects that don't need access to the network 24/7.
Polkadot has become the host of many exciting projects, including Polkastarter, Exeedme, Kusama, and Akropolis to name a few. Polkadot is becoming a popular second-choice to Ethereum for developers due to the lower cost and increased interoperability with other blockchains. Moreover, transactions on Polkadot are processed within seconds with minimal fees. The technological architecture of Polkadot has been designed with the host of mass adoption in mind.
Another feature of Polkadot beneficial to developers is the ability of forkless future upgrades. In short, for non-programmers, this means that any updates to the protocol to fix bugs or add new features can be done so with minimal interference to applications and users. Polkadot is governed by its users with all upgrades coordinated on-chain for full transparency. Stakeholders have the opportunity to vote on proposals and updates, allowing Polkadot's development to reflect the desires of the users.
Reef Finance Background
Reef Finance was established in 2019 by CEO and co-founder Denko Mancheski. The project was launched on Polkadot in September 2020 and on the Binance Launchpool the following December. From this point, the REEF token also became available on Binance Smart Chain (BSC).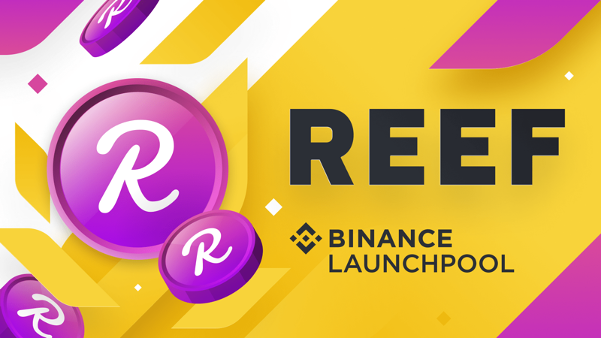 The project has since integrated with several Ethereum and Polkadot-based blockchain projects. This has created a simple environment for interoperability between DeFi protocols that anyone can use.
The REEF Token
In a private sale held in September 2020, Reef Finance raised $3.9 million, with an initial price of $0.0009 and $0.00125 per REEF token. The REEF token then began trading in December 2020 at $0.02792 per token. This provided some tasty gains for those with a private sale allocation!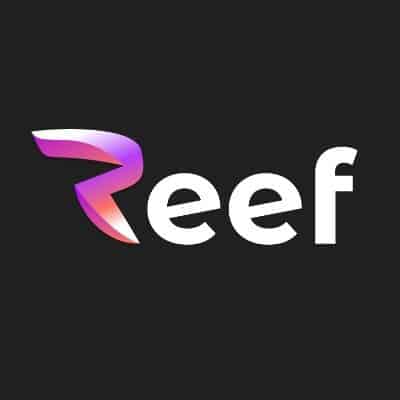 The REEF token has four key functions within the Reef ecosystem:
Governance
The REEF token will be used for voting on proposals for updates and changes to the parameters within the protocol.
Protocol Fees
REEF tokens will be used for paying fees for various processes, including reallocation and rebalancing of assets.
Staking
Staking REEF tokens into different liquidity pools will allow users to earn interest with various rates of annual percentage yield (APY).
Yield Distribution
Also, the REEF token will allow users to decide the payout ratio of any profits they make. You can find a full breakdown of the Reef tokenomic model by clicking here.
Stay ahead of the markets with real-time, on-chain data insights. Inform your trades with true market alpha!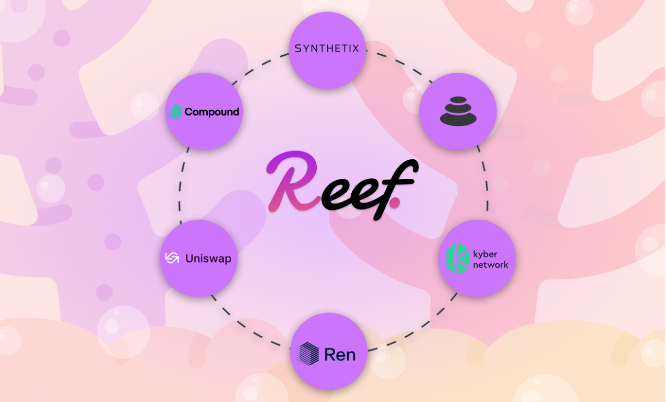 Are you interested in learning how to create your own cryptocurrency tokens? Or, do you have any ideas for an exciting new decentralized application (dApp)? Even if you have zero programming experience, Ivan on Tech Academy can provide all the educational training you need. With our Ethereum 101 and Ethereum Smart Contract Programming 101 courses, you too can develop your own dApps in a matter of weeks. Get a personalized study plan and a course tutor to help you with your progress, only at Ivan on Tech Academy.
How Does Reef Finance Work?
Reef Finance pulls liquidity from multiple sources and puts them to work across multiple DeFi protocols such as Aave, Compound, Synthetix, and Uniswap. Not only does this help by stabilizing liquidity, but it also helps users to find the best interest rates easily.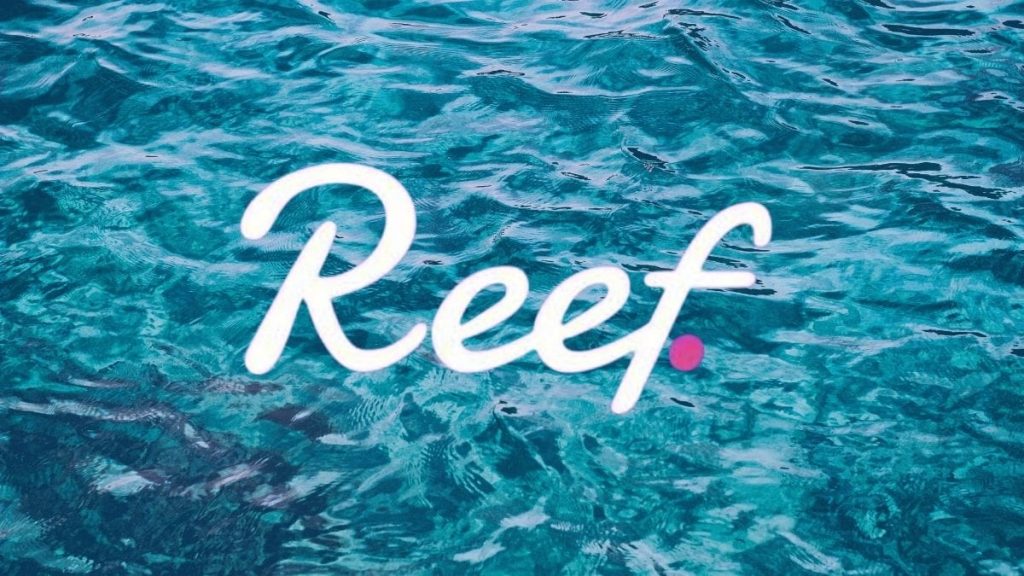 Reef Finance achieves this through the use of the 'Basket Engine'. The Reef Basket Engine is composed of the 'Reef Intelligence Engine' and the 'Reef Smart Yield Engine' (explained below). This allows anyone to earn a yield on their staked tokens. Furthermore, the Basket Engine combines intricate protocols to enable easy mining, borrowing, and lending services for users of Reef Finance.
Reef Smart Yield Engine
The Reef Smart Yield Engine creates 'baskets' of currencies for users to invest in. This creates the opportunity for cross-chain investments whilst earning stable yield rewards. The Smart Yield Engine is machine learning and AI-powered. Users have full flexibility over the amount they invest and the duration tokens are staked. User behavior determines the methodologies that the Smart Yield Engine uses to back the baskets of currencies users are invested in.
There are five features to the Smart Yield Engine enabling Reef Finance to become a decentralized, community-governed all-in-one DeFi app. These are staking support, liquidity farming, multi-asset support, insurance coverage, and integration compatibility.
The Smart Yield Engine will search the vast DeFi landscape looking for the best liquidity yielding opportunities available for its users. The Smart Yield Engine will be able to support various types of digital currencies, including stablecoins, hybrid tokens, and synthetic tokens. Additionally, the protocol enables automatic staking for users investing in Proof-of-Stake tokens. Moreover, Reef Finance has partnered with several insurance projects to provide financial cover for its users. These projects include Opyn, Etherisc, and Nexus Mutual.

Naturally, the price of assets will fluctuate. Therefore, to maintain a consistent yield, adjustments and rebalancing are needed to optimize the distribution of user assets. This cross-chain DeFi Yield Engine is made possible thanks to the interoperable functionalities of the Polkadot ecosystem. Another key element needed for the Reef Smart Yield Engine to operate is the Reef Intelligence Engine.
Reef Intelligence Engine
The Reef Intelligence Engine is an off-chain oracle sourcing data for the on-chain DeFi proxy smart contract. The Intelligence Engine monitors relevant financial data in real-time, including asset price, on-chain data, and liquidity pool activity. This information is then used to update the criterion of risk-reward models. In turn, micro-adjustments are made in the Smart Yield Engine, rebalancing the baskets of financial assets.
The two engines are combined to create the Reef Basket Engine, which works under the hood rebalancing and allocating assets with yield automation. Further to fluctuations in asset price, the other key factor that determines the Basket Engine protocol is user behavior. Reef Finance is personalizing the DeFi user experience whilst synonymously optimizing user asset allocation.
Why Use Reef Finance?
Reef Finance is positioned to make it simple and easy for anyone to interact with decentralized borrowing and lending protocols. Also, Reef aims to solve the liquidity problem faced by many crypto exchanges. Centralized exchanges (CEXs) are isolated silos with a single-point-of-failure and can be susceptible to hacks and bans. Furthermore, decentralized exchanges (DEXs) and CEXs often experience unstable liquidity. When making a large trade or swap on an exchange with low liquidity, it can often push up the price of the asset you're buying. Furthermore, some new users find DEXS difficult to navigate from a technical perspective and they can seem slow and arduous compared to CEXs.

When it comes to yield farming, keeping up with the best strategies can be tough. Especially when interest rates fluctuate rapidly across multiple protocols. Also, the gas fees required to use many popular DeFi protocols are a deterrent for newcomers and those looking to invest small amounts of capital. Add to this the complexities and fragmented nature of DeFi, it's hardly surprising that Reef Finance is becoming so popular.
Reef Finance makes it possible to access all the amazing benefits of DeFi safely without the need for in-depth knowledge of the technology involved.
V1 of the Reef Basket Engine is currently in testing, along with v1 of the Smart Yield Engine and Chainlink integration. In Q2 of 2021, we can expect to see a fiat gateway integration plus collaborative support from Moonbean and Plasm. Moreover, we can expect Smart Asset Management updates alongside announcements of the Reef DAO structure and Reef Basket updates. In the future, we could also see the introduction of NFT (non-fungible tokens) baskets and a Reef crypto debit card. Click here to find a full roadmap that documents the progress of the project and plans for the future.
Reef Finance & REEF Token Summary
The Reef Finance team is incredibly well engaged with its community. Throughout the project's short history, several community initiatives have proven successful in building a strong global following. This includes competitions for the REEF token image design, a 'punny' slogan plus community meme incentives!
Boasting a vast array of partnerships, promotions, and integrations, Reef Finance is positioned to bring mass adoption to DeFi. Doing so unites several different blockchain communities and removes much of the tribalism seen in the crypto space. Recent partnerships and integrations include OpenDeFi's 'Unifarm' initiative, Manta Network, Unifi, and OpenOcean, to name just a few.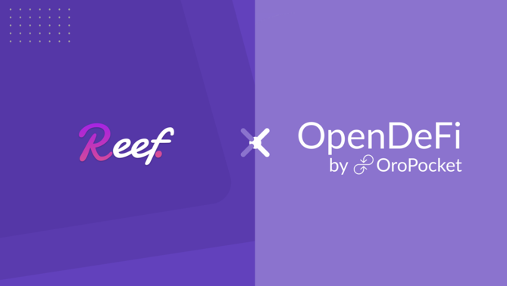 The Reef Finance ecosystem is designed to provide a less-intimidating option for those who aren't as tech-savvy as some of the early adopters of the technology. This could be a huge catalyst for the mass adoption of cryptocurrency and DeFi.
Furthermore, Reef is leveling the playing field and promoting financial inclusion. This is achieved by making it simple for anybody with an internet connection to take advantage of decentralized applications and services.
Although it may seem intimidating to some, blockchain doesn't need to be difficult. If you want to learn the basics of cryptocurrency such as how to buy, sell, and safely store your crypto assets, be sure to check out the Crypto Basics course at Ivan on Tech Academy.
Also, if you're interested in the history of money and how it has evolved over the centuries, the Bitcoin Standard Course at Ivan on Tech Academy is the perfect place to start. With courses suited to all levels of experience, Ivan on Tech Academy is the number one blockchain education platform online, check out some of our courses now!