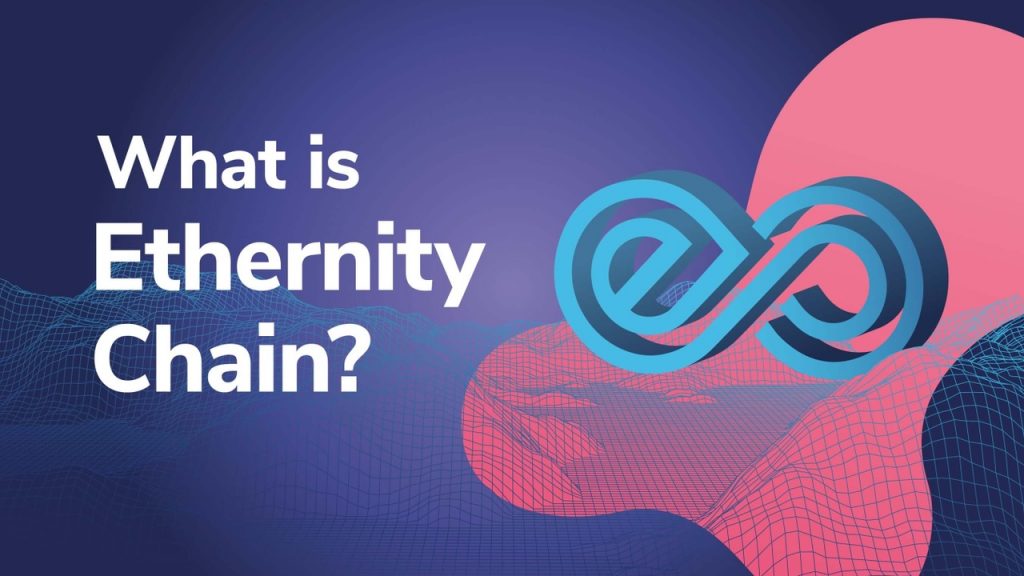 Although many people in the crypto space are yet to fully appreciate the value proposition of non-fungible tokens (NFTs), the industry has exploded in recent months. With endorsements from major sports teams and celebrity collaborations, the NFT space is thriving. There is no shortage of NFT marketplaces and digital art creators. Ethernity Chain is developing a community-centric platform for digital artists to create limited edition NFT lines. Also, Ethernity Chain is combining Authenticated NFTs (ANFTs) with decentralized finance (DeFi) to bring new hybrid utility to crypto! The platform is also keen to participate in community incentives, with the recent lottery showing enormous interest. Powered by the native Ethernity Chain token (ERN), Ethernity Chain allows artists to give back by donating a share of their earnings to charity.
The project launched in true fashion, with legendary UFC announcer Bruce Buffer introducing the countdown with the announcement of his own Authenticated NFT (ANFT) offering! But, what is Ethernity Chain, and what is the ERN token?
In this article, we're going to explore the Ethernity Chain platform and the exciting prospects that await this project. We'll also look at the native Ethernity Chain utility token (ERN) and its role within the platform. Furthermore, we're going to look at how non-fungible tokens (NFTs), and Authenticated non-fungible tokens (ANFTs) are bringing mainstream adoption to crypto through major celebrity endorsements and collaborations!
To interact with Ethernity Chain and most other NFT platforms, you'll first need to learn how to use a web3 wallet such as MetaMask. The DeFi 101 course at Ivan on Tech Academy is the perfect place to do this! Here, you can learn how to use MetaMask and interact with NFT marketplaces. Also, this course teaches you how to interact with various decentralized finance (DeFi) protocols such as Aave, Compound, Maker, and Synthetix!
What is Ethernity Chain?
The non-fungible token (NFT) market is heavily saturated. With so many fake accounts and scams flying around, it's difficult to know if what you're buying is indeed authentic. Furthermore, this oversaturation is making it difficult for emerging NFT artists to showcase their talent. Moreover, this problem hinders the path to mainstream adoption of NFTs.

Ethernity Chain is a blockchain-based platform that produces Authenticated non-fungible tokens (ANFTs). Founded by crypto veteran Nick Rose, the Ethernity Chain project is committed to innovation in digital art and NFTs. Also, Ethernity Chain is designed to help accurately determine the value of digital collectibles. Furthermore, Ethernity Chain aims to use NFTs for social good and explore the opportunities they provide in philanthropy.
Ethernity Chain enables users to own unique digital artifacts and artwork, which are tokenized and traded on the blockchain. This is of particular appeal to the gaming, music, sports, and real estate industries. However, the scope for NFTs is unprecedented. Ethernity Chain addresses this with the use of Authenticated non-fungible tokens (ANFTs).
The Ethernity Chain ecosystem has close ties with major artists and crypto influencers, all with the shared goal of bringing mainstream adoption to the NFT world while assisting in charitable causes. Moreover, Ethernity Chain artists can pledge a portion of the revenue made from NFT sales to a charity of their choice. When considering some of the names involved with the project, this opens up a whole new opportunity for blockchain charity projects and fundraising models.
Also, following a successful strategic investment round with some of the leading blockchain venture capitalists (VCs), Ethernity Chain has secured long-term support from names such as Black Edge Capital, Morningstar Ventures, Spark Digital Capital, Woodstock, and Genesis Block Ventures.
Social Good
The Ethernity Chain platform has strong roots in charitable causes. CEO Nick Rose has a history in environmental activism. Beyond being an executive for Global Wildlife Conservation, Rose has helped protect the Amazon rainforest through charitable initiatives. It is clear from the Ethernity Chain ethos that this project is aimed at social betterment and sustainable charitable causes.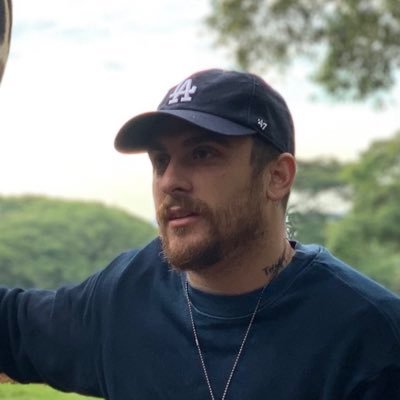 Nick Rose
If you work with a charitable organization or business and want to learn how crypto and blockchain could benefit your project, be sure to check out the Crypto Basics and Blockchain & Bitcoin 101 courses at Ivan on Tech Academy. Following this, our Fintech 101 and Blockchain Business Masterclass courses are the perfect way to learn how to implement blockchain payment services and infrastructure into your current systems! Ivan on Tech Academy is the number one blockchain education suite online, with courses covering every area of the industry. Join our community of thousands of like-minded students to begin your crypto journey in the right way!
What are Non-Fungible-Tokens (NFTs)?
Non-fungible tokens (NFTs) are unique tokenized assets held on the blockchain. Unlike fungible assets such as BTC, ETH, or USD, non-fungible assets are not mutually interchangeable. Each token holds its own individual data set that is unique or provably scarce.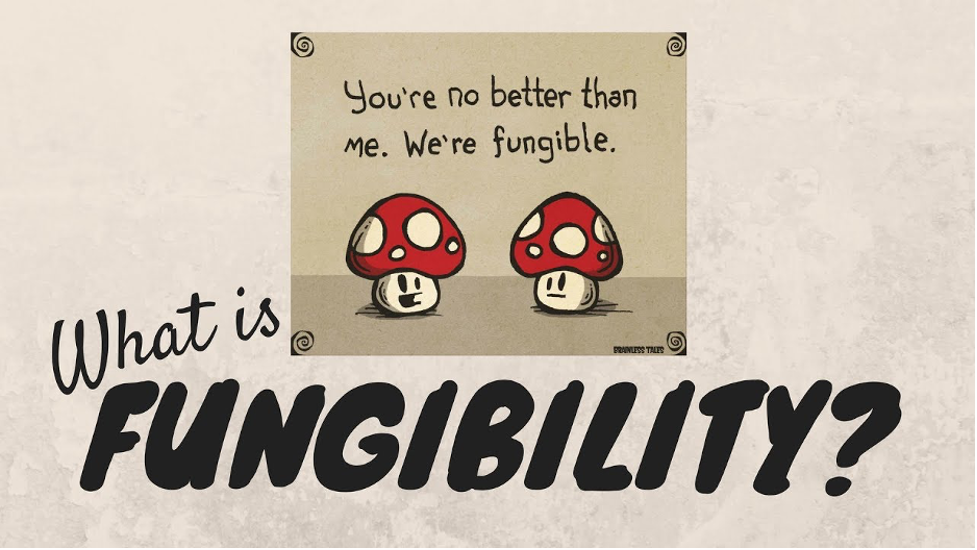 For example, let's say Alice lends Bob 1 ETH. Bob repays Alice 1 ETH at a later date. However, Bob does not use the exact same ETH token he initially borrowed to repay Alice. Rather, he can use any ETH. Thus, 1 ETH in Bob's wallet is equal to 1 ETH in Alice's wallet.
However, this is not the case with NFTs. NFTs are used widely in crypto gaming to create virtual land, verifiably scarce in-game assets, and unique experiences. This was spearheaded by CryptoKitties in 2017. CryptoKitties was the first NFT-based collectibles game that drew mainstream attention to cryptocurrency from non-crypto natives. The value proposition of NFTs is naturally appealing to gamers and collectors. As such, it's no surprise that the platform achieved such success both within and outside the crypto community.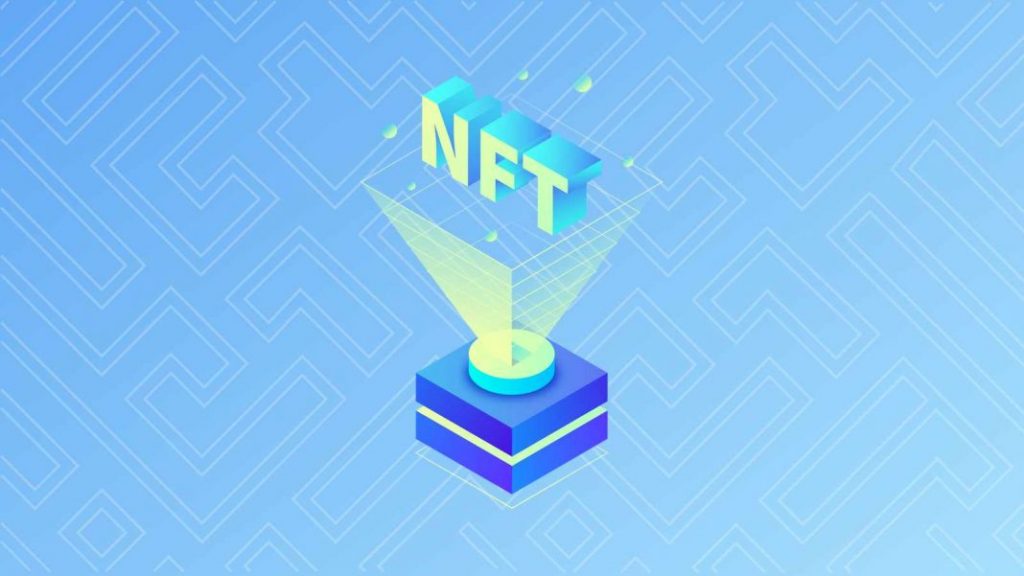 What are Authenticated Non-Fungible-Tokens (ANFTs)?
Ethernity Chain Authenticated non-fungible tokens (ANFTs) give users confidence in the authenticity of an artist's work. When you purchase ANFTs through Ethernity Chain, transactions are transparent on the blockchain. Moreover, Ethernity Chain's extensive partnerships with celebrities across a vast array of industries add an additional layer of confidence when investing in high-profile NFT merchandise. This gives users confidence that they are buying legitimate products and not scams or counterfeits.
Polkastarter IDO
The Ethernity Chain initial DEX offering (IDO) launched on the Polkastarter platform on March 8th, 2021. The amount raised during the IDO was a modest $275k. Such small pre-launch fundraises are one of the many reasons projects launching on Polkastarter have seen such phenomenal success. Because these projects don't raise huge sums prior to launch, this potentially leaves a lot of room for market cap growth and upward price momentum compared to projects that launch after raising millions, if not billions.
Stay ahead of the markets with real-time, on-chain data insights. Inform your trades with true market alpha!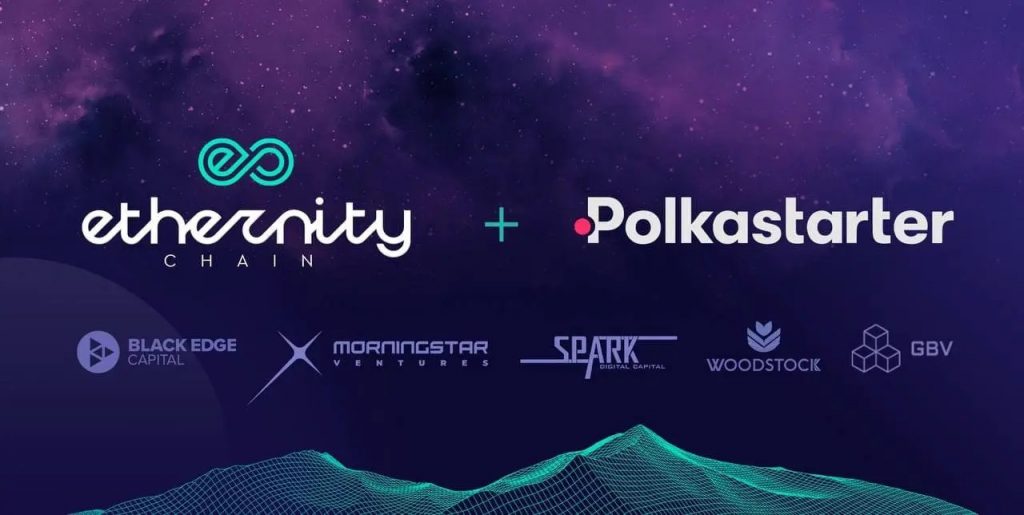 To date, Polkastarter boasts a string of successful project launches. These include Bridge Mutual, Exeedme, Fire Protocol, MahaDAO, and SuperFarm. Polkastarter is among the most reputable crypto launchpads, which have become extremely popular recently. Other crypto launchpad projects seeing huge adoption include TrustSwap and DuckDao. Crypto launchpads are a novel way of raising funds for new projects. This is because they allow startups to get the capital they need while giving early access to investors.
Ethernity Chain Token (ERN)
Built on Ethereum, the Ethernity Chain token (ERN) will be used to provide liquidity to ERN pools. This will enable participants to farm unique Authenticated non-fungible tokens (ANFTs) that can be traded like any other cryptocurrency! Also, users will be able to stake the ERN token to earn interest. Furthermore, the ERN token will be used for governance. This will enable token holders to vote on proposals to make changes to the platform. The Ethernity Chain token is key to the community-centric ethos of the project and helps to maintain an element of decentralization.
Moreover, a portion of each ANFT sale made through the Ethernity Chain platform will be donated to charity! As the platform develops, the full potential and utility of the Ethernity Chain token will likely increase. The hybrid of NFT and DeFi functionality is a novel concept which many crypto users are keen to explore.
BossLogic
Ethernity Chain is committed to engaging with its dedicated community. As part of this, the first "Community Drop" initiative took place on March 7th, 2021. These community drops allow eager collectors early access to rare NFTs and allow artists to promote their work to an engaged audience of crypto art lovers.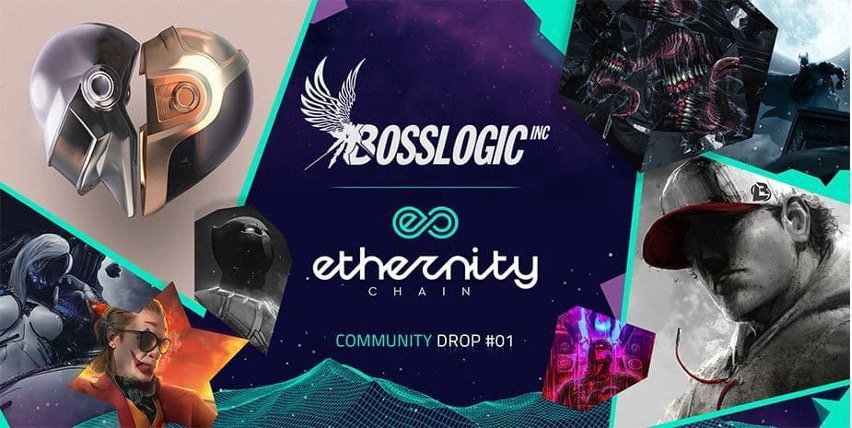 BossLogic is an Australian-born digital graphic artist and one of the most prominent NFT artists in the space. Famed for his work with Disney, Marvel Studios, and other major companies, BossLogic has just launched his first official line of NFTs exclusive to Ethernity Chain, the official Ethernity Chain x BossLogic Collection. This collection of 2501 NFTs will allow dedicated fans to claim the "rarest of the rare'' NFTs in the first of many Ethernity Chain community airdrops.
BossLogic is one of the most successful NFT artists around and is a pioneer in the digital art space. In February 2021 alone, the artist sold $3.6 million worth of digital art! This shows just how much this industry could grow and the increasing demand for highly skilled graphic designers in the NFT industry.
This collection will be minted and sold on the official OpenSea account named 'EthernityChain'. Whitelisted wallet addresses from the Ethernity community are eligible to participate in Community Drops. In the future, we can expect to see other big names working in collaboration with Ethernity Chain.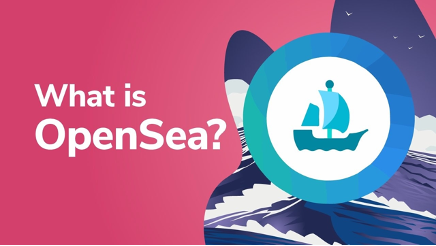 Why are NFTs Becoming So Popular?
In case you hadn't noticed already, non-fungible tokens (NFTs) are currently one of the hottest trends in crypto. However, not too long ago, you might have been forgiven for thinking that the utility of NFTs was restricted to healing potions, magic swords, and digital feline DNA. However, the collectibles scene has experienced a phenomenal resurgence in recent months. This extends from rare in-game assets to virtual land ownership, music distribution, and mainstream initiatives including top sports teams, celebrities, and international artists.
People are willing to part with some serious cash (or ETH) to own digitally verifiable art. For example, the musician and wife of Elon Musk, Grimes, recently sold a reported $5.8 million of NFT artwork in under 20 minutes! Other notable musicians involved in crypto and non-fungible tokens (NFTs) include 3LAU, Jay-Z, Imogen Heap, Deadmau5, Tory Lanez, and Kings of Leon.
NFTs hold a unique value proposition regarding ownership rights and tokenized data that could revolutionize many sectors. The scope for this technology cannot be understated. NFTs are becoming widely used in music, healthcare, insurance, real estate, and much more! Major players from every sector are getting involved in NFTs. As influential figures in popular culture continue to promote the use of NFTs, they have the opportunity to introduce their dedicated audiences to crypto in a new, exciting way!
Furthermore, NFT art is so new, practically anything goes! Though there are certain styles and collections available created by various distinct artists, NFT art is practically genreless. This opens up doors to a wave of new artists to carve their name in the dawn of NFT history. Some other popular NFT projects to look out for include Bondly, Enjin, Decentraland, Rarible, SuperFarm, and The Sandbox.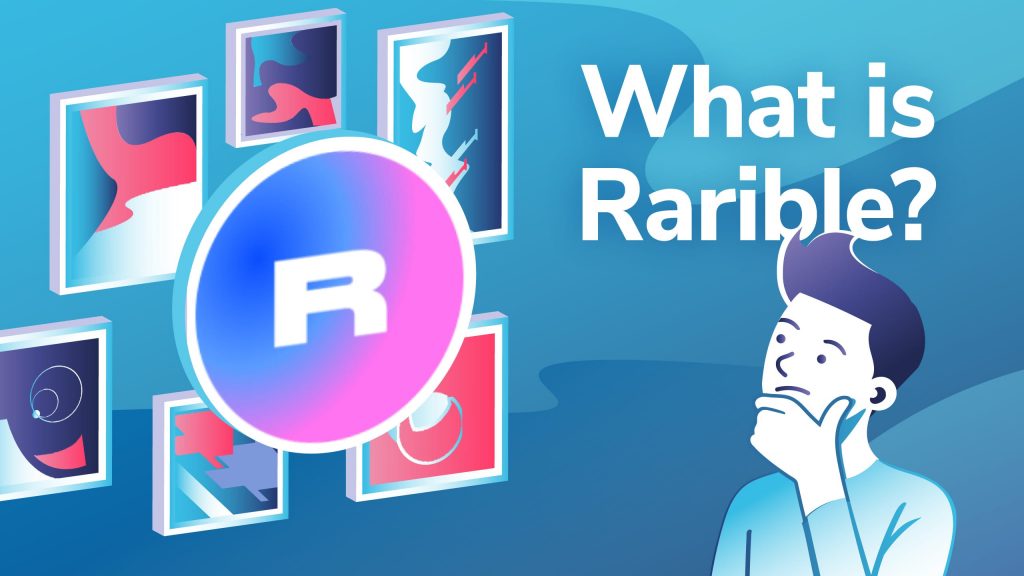 Ethernity Chain & Authenticated Non-Fungible Tokens Summary
The use of non-fungible tokens (NFTs) in the gaming world has soared in recent months. NFT sales in February 2021 alone have surpassed the entire value generated in 2020! The explosion of NFT collectibles has hit the mainstream in a way that many couldn't see coming. Considering the rapidly growing utility and adoption throughout the virtual land and gaming worlds, NFTs look set to be among the hottest trends in crypto. Also, NFT artwork is becoming considered as a store of value, bringing collectibles to the digital age. Furthermore, this technology is no longer restricted to just crypto gaming.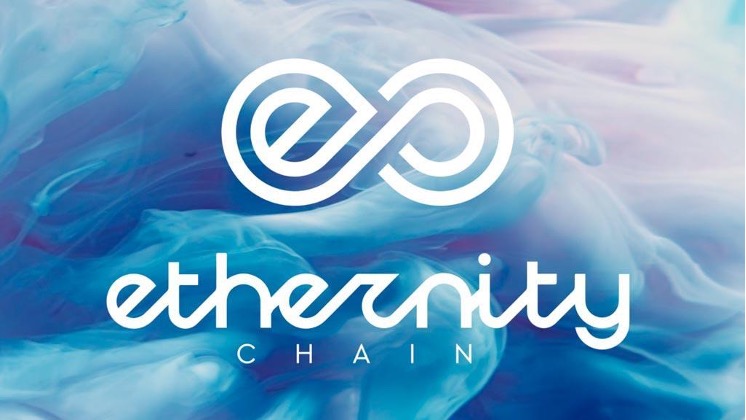 With endorsements from Ellio Trades, Olive Allen, and other major influencers in the NFT space, Ethernity Chain and the ERN token look set to propel the already booming NFT industry with Authenticated non-fungible tokens (ANFTs). Having garnered a huge online following before launch, many expect to see great adoption of this platform. Additionally, we can look forward to a diverse range of Ethernity Chain collaborations, featuring big names such as the Winklevoss twins, and footballing legend Paolo Maldini! This follows a surge in demand for NFTs after the success of the NBA Top Shot collectibles range and YouTuber Logan Paul's Pokémon NFT "Box Break" offering, which raised over $5 million before launching!
Non-fungible tokens (NFTs) look set to play a huge role across many different industries. Check out the Javascript Programming for Blockchain, Ethereum Smart Contract Programming 101, and the Ethereum Game programming 101 courses to learn how to create your own NFTs without any prior experience needed! This knowledge can be transposed to many different industries and will equip you with the tools to find the perfect career in crypto! Also, don't forget to follow us on Twitter @Academy_IOT to keep up-to-date with all the latest NFT projects and updates!