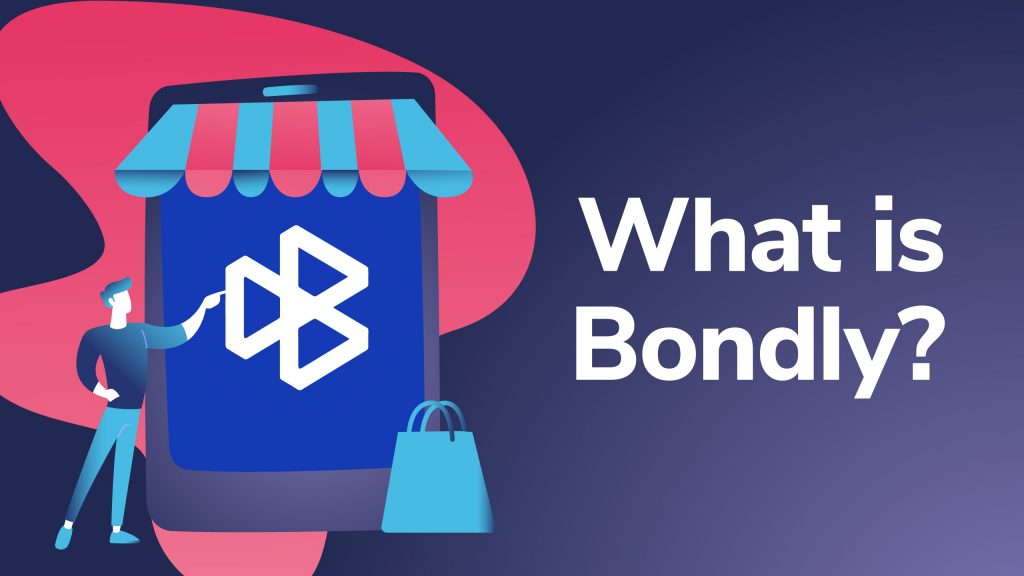 You may already have heard about the Bondly ecosystem, and perhaps you're not sure what it's used for? Imagine this scenario: It's a Friday night. You're out with your friends and you realize at the bar you've lost your wallet. However, your friend kindly lends you money for the night and you promise to pay them back. Then, the following morning, your friend calls to ask for the money as they need it for food shopping on Sunday. As it's a Saturday, and with no bank card, your only option is to hop onto a painfully slow online banking app. This could mean the money won't be with your friend until at least Monday. What can you do?
Bondly is one of the solutions to this. To remedy this hypothetical scenario a few readers may relate to, Bondly has created a peer-to-peer payments solution to be used between friends, family, colleagues, and strangers alike. This can be done at any time, any day of the week. Also, Bondly's innovative peer-to-peer exchange allows cross-chain transactions across any blockchain! How does this work exactly?
In this article, we're going to explore the Bondly ecosystem and its various components. Also, we'll discuss potential use cases for Bondly and the innovative escrow services the project has to offer. Plus, we'll include some of the recent partnerships and collaborations that have taken place between Bondly and other big names in crypto!
Cryptocurrency is one of the fastest-growing industries. Seemingly every day there are announcements of new blockchain integrations in every industry. If you're fascinated by blockchain and crypto as much as we are, you should check out some of the courses at Ivan on Tech Academy. Here, you'll find courses relating to all areas of the crypto industry, from Blockchain & Bitcoin 101 to Ethereum Smart Contract Programming 101 and much more!
What Is Bondly?
Built on Polkadot, the Bondly protocol consists of an ecosystem of decentralized products to enable anyone to transact digital payments between family or peers. Furthermore, this protocol can be communicated through any messaging service or social media platform. Additionally, Bondly has been created to make anyone and everyone into their own marketplace.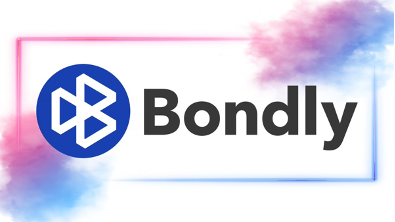 This could be applied in several contexts. Bondly has found an innovative way for users to easily send or purchase digital assets that are native to different blockchains. Bondly was designed to create safer transactions for both buyers and sellers, offering individual flexibility on both sides of the transaction.
OTC Transactions
OTC (over-the-counter) transactions require a minimum of two parties to be involved. Currently, the process of OTC transactions requires a lot of trust in centralized parties to make an exchange of digital payment and assets. Furthermore, third-party intermediaries often take a hefty fee for their escrow services, ensuring both parties of a transaction fulfill their side of the deal.
On the other hand, the traditional marketplaces that easily achieve delivery of sold physical goods or services, often struggle to implement the secure transaction of digital goods. There are some other popular protocols out there that are trying to resolve this issue. However, current cryptocurrency solutions tend to focus on point-of-sale protocols, with less emphasis on buyer and seller protections.
Online purchases for digital goods account for over $2 trillion in 2020 alone, which is expected to grow by over 40% in 2024. Clearly, the world needs a safe, secure, and simple-to-use protocol that can remove trust and cryptographically complete transactions. This is where Bondly comes in.
Partnerships
Although Bondly is still in its early phases, it has already accomplished some impressive partnerships to help improve and expand the protocol. Some of Bondly's partnerships include:
Chainlink – Bondly's premiere data oracle.
Par – Allowing users to send, receive, and swap crypto through their Telegram account.
SpiderDAO – Collaborating to offer the best in decentralized governance.
PlasmaPay – Integrating fiat onramps/offramps.
Ferrum – Creating novel staking opportunities for the Bondly community.
Binance Smart Chain – Hosting the Bondly Collectible Card Game (BCCG) NFT platform.
Phala Network – A parachain on Polkadot that increases the privacy of Bondly DeFi applications.
Exploring The Bondly Ecosystem
From a user's perspective, Bondly offers minimal interference and an easy way to manage every-day digital asset banking autonomously. However, there is a lot that goes on under the hood that users are unaware of. Below, we've explained various aspects of the Bondly ecosystem. Also, we discuss ways you can get involved with the Bondly community!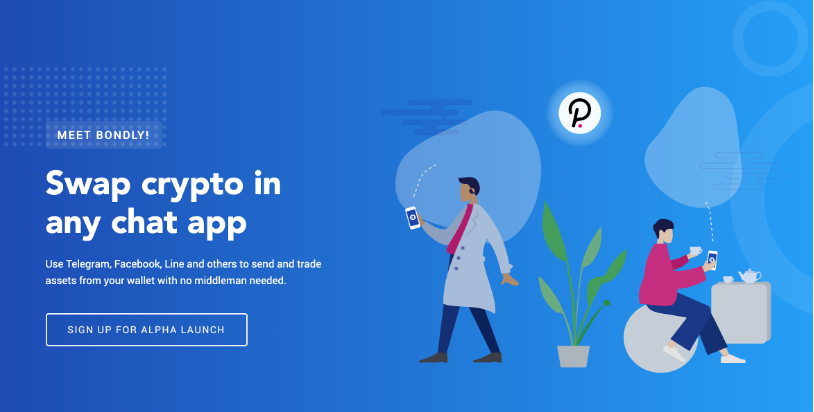 BSWAP (BondSwap)
BondSwap, or colloquially BSwap, launched in January 2021. As Bondly's first live core product, BSwap offers fully-decentralized atomic swaps, with cross-chain capabilities to perform cryptographically-secure OCT trades. Also, BSwap utilizes Polkadot's relay chains through the use of Polkadot's bridges to allow simple, cross-chain transactions between two blockchains.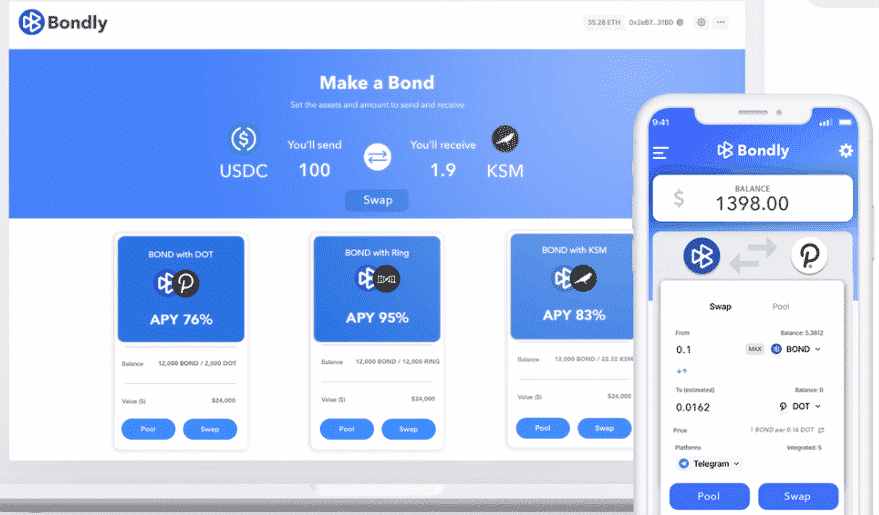 Cross-Chain Escrow Service
Let's say Bob wants to exchange his BTC with Alice for her ETH. First, as these are two separate blockchains, Bob will send his ETH to the BOND smart contract. Alice will be given a BOND escrow address to send her ETH to. Secondly, the BOND smart contract will confirm when the escrow address has received the full amount of funds. At this point, the exchange of assets to the corresponding wallet is fulfilled.
Same-Chain Swaps
Alternatively, if two people want to exchange tokens that are native to the same blockchain, the additional escrow address is removed from the process. This means both parties can interact with the smart contract directly.
Bondly's unique interoperable bridge module architecture allows the protocol to complete transactions between non-Turing complete blockchains (such as Bitcoin and other Bitcoin forks) and smart contract-compatible chains (such as Ethereum, Cardano, or Cosmos). Moreover, this innovation offers a "guaranteed price execution with no risk of slippage". Transactions made through Bondly can take place via the Bondly online web-client or mobile download application. Additionally, BSwap transactions can be generated into weblinks to send to anyone. Weblinks can be sent via any messaging or social platform to sign and complete a payment transaction. Bondly is revolutionizing digital OTC payments with an innovative solution that intertwines decentralized technology with centralized social communications.
Furthermore, it is BSwap that can assist in making one their own personal marketplace. For the first time, there is an easily-available, transparent, and trustless way of transacting digital assets without a third-party intermediary. Also, Bondly makes the user experience super simple to lower the technical entry barrier for using DeFi.
BProtect (BONDProtect)
BONDProtect, or BProtect, is an innovative digital payment smart contract protocol. Bondly was the first project to build on the new Goguen smart contract update on the Cardano blockchain. Fundamentally, BProtect is designed to make the buying and selling of goods and services easier, faster, and cheaper. BProtect has a graphical user interface (GUI) that can be used as a marketplace to sell digital goods.
Alternatively, BProtect can be used as a payment processor for merchants with any other current online marketplace, with a similar check-out experience to Stripe or PayPal. Packaged as a software development kit (SDK), BProtect can be integrated as a third-party service for existing marketplaces. Alongside this, marketplaces are not required to hold custody of cryptocurrency payments and can choose to set their own deal fees. Conclusively, this presents a far more profitable option compared to other payment services currently available.
BProtect offers payment protection services and recurring payment options alongside escrow services. Moreover, all transactions are immutably stored on Bondchain – Bondly's blockchain that's currently a candidate for a Polkadot parachain slot. The protocol focuses on the entire consumer and seller journey for cryptocurrencies and soon, non-fungible tokens (NFTs).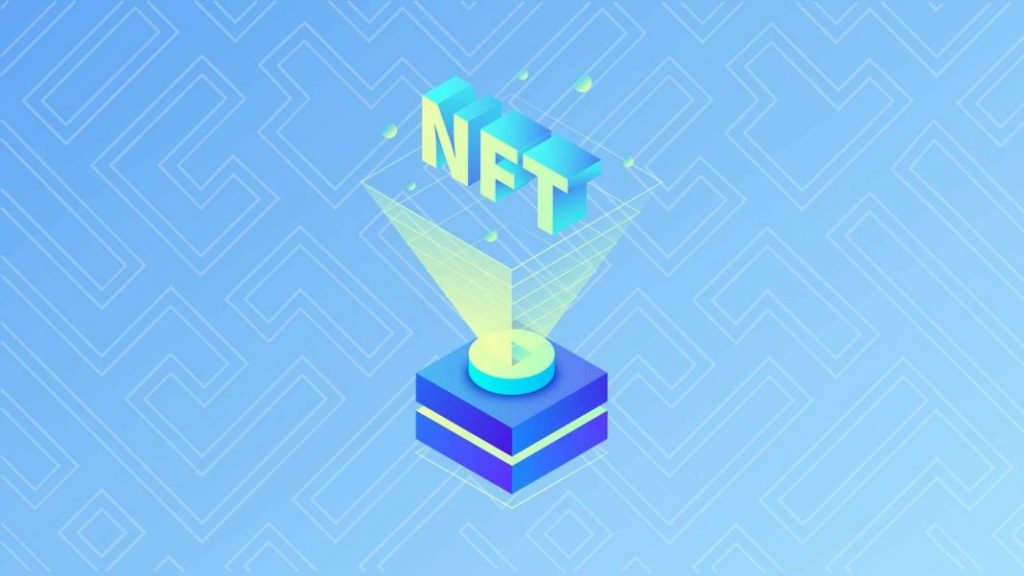 BProtect has plans to enhance the protocol and grow with the industry by implementing third-party know your customer (KYC) and anti-money laundering (AML) services. Furthermore, validators could cryptographically verify the authenticity of assets, alongside oraclesoffering price-feeds and the handling of off-chain data transfers.
BOND DEX
In short, BOND DEX will be a fully decentralized cryptocurrency exchange and fiat onramp. With BOND DEX, users will be able to deposit fiat through third-party partnerships and purchase digital assets with a credit or debit card.

By integrating the innovative BSwap protocol, the BOND DEX has an advantage over all other current DEXs. Currently, in DeFi, there is no token pair for BTC/ETH or native token swaps relative to each chain, without the process of wrapping an ERC-20 Bitcoin derivativetoken. Bondly's blockchain agnostic cross-chain infrastructure will enable BOND DEX users to anonymously swap cryptocurrencies and digital assets between blockchains seamlessly.
BONDLY Token & Liquidity Staking
In December 2020, the Bondly token generation event (TGE) launched alongside staking facilities. The project has been incredibly transparent with the BONDLY tokenomic structure. Founders, advisors, and the team are all subject to a 12-month lock-up and vesting period. At the time of writing, the BONDLY token sits at around $0.10.
Recently, Bondly collaborated with Ferrum Network to enable a range of staking options, such as Liquidity Staking. Liquidity Staking allows Uniswap liquidity providers (LPs) to earn BONDLY from both ETH/BONDLY and USDT/BONDLY pools. These rewards are earned on top of the usual 0.3% fee distributed to all Uniswap LPs. Not only could this help increase trading activity, but it also reduces slippage and helps to maintain liquidity in pools.

To participate in BONDLY Liquidity Staking, users must have a Metamask wallet. In turn, Metamask automatically connects to the BONDLY staking contract and is used to add tokens to liquidity pools and for the withdrawal of staking rewards.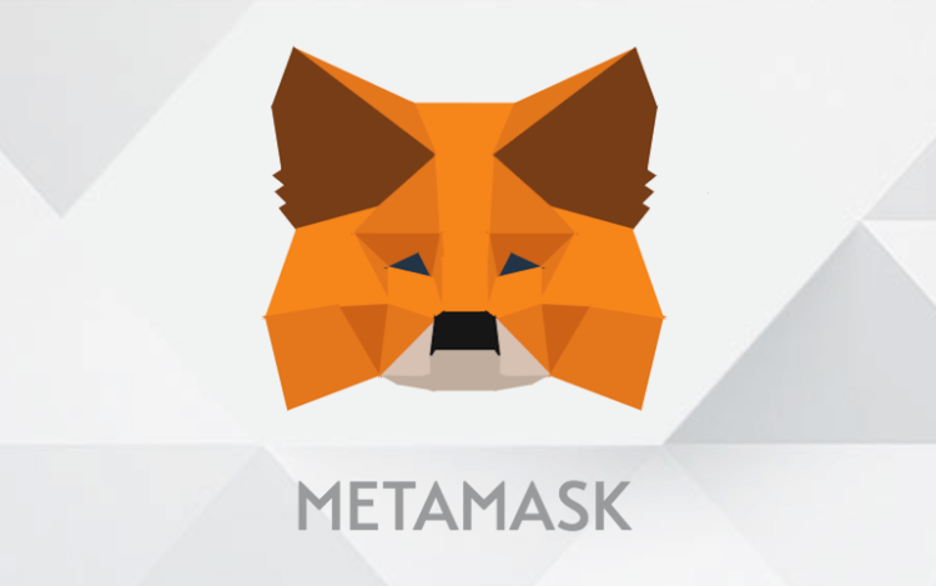 Bondly offers users opportunities to win the rare and exclusive Farzin card NFTs by staking BONDLY tokens. However, these tokens are not available to purchase. These special tokens are only airdropped to random users who have staked a minimum of $3000 of BONDLY tokens for the full lock-up period. Furthermore, there are 15 different Farzin card drops available, each with utility throughout the Bondly ecosystem. Plus, Farzin cards hold exclusive utility functions within Bondly's exciting new NFT card game (explained below).
Bondly NFTs
Bondly is a pioneer in the non-fungible token (NFT) space, offering users an atomic swap multi-chain digital asset exchange for NFTs. The project is reinventing community incentivization with NFTs by going beyond digital collectible cards. Also, Bondly NFTs can serve as an entry to a Fan Club Community, specific VIP perks, and a Collectors Group.
Bondly has partnered with Binance Smart Chain to build a new NFT card game, the Bondly Collectible Card Game (BCCG). Binance Smart Chain already hosts an ecosystem of NFTs. However, this partnership aims to expand in front of a wider audience. Recently, Bondly and Binance Smart Chain collaborated to create limited edition Christmas NFTs with exclusive utility functions.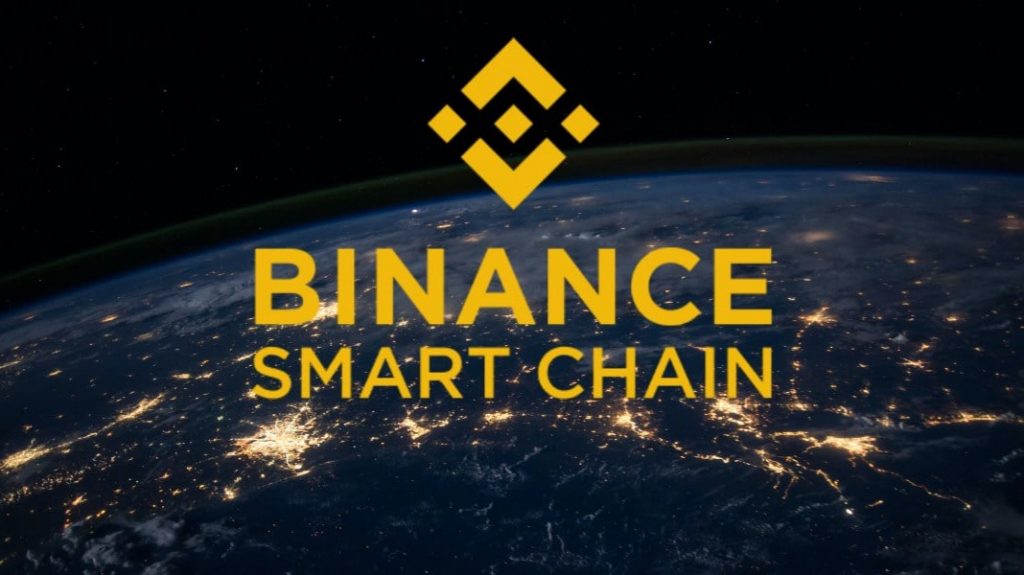 Both Bondly and Binance agree that NFTs have massive untapped potential, with the need for the relevant structures in place to handle mass volume with increased adoption. Through this partnership, Bondly believes that together, they can host a decentralized NFT marketplace, capable of reaching mass adoption swiftly and without friction.
Do you want to learn how to create and sell your own NFTs from scratch? You can do so, even with no programming experience. Ivan on Tech Academy's Javascript Programming for Blockchain and Ethereum Game Programming courses can get you from zero to NFT developer-hero in a matter of weeks!
Bondly Collectible Card Game (BCCG)
The Bondly Collectible Card Game (BCCG) is a "fully digital, NFT collectible card game" that educates users about the Bondly product family, bringing utility to the Bondly ecosystem by encouraging participation by gamers. Moreover, BCCG is taking NFTs to the next level by nurturing a community based around the Bondly ecosystem.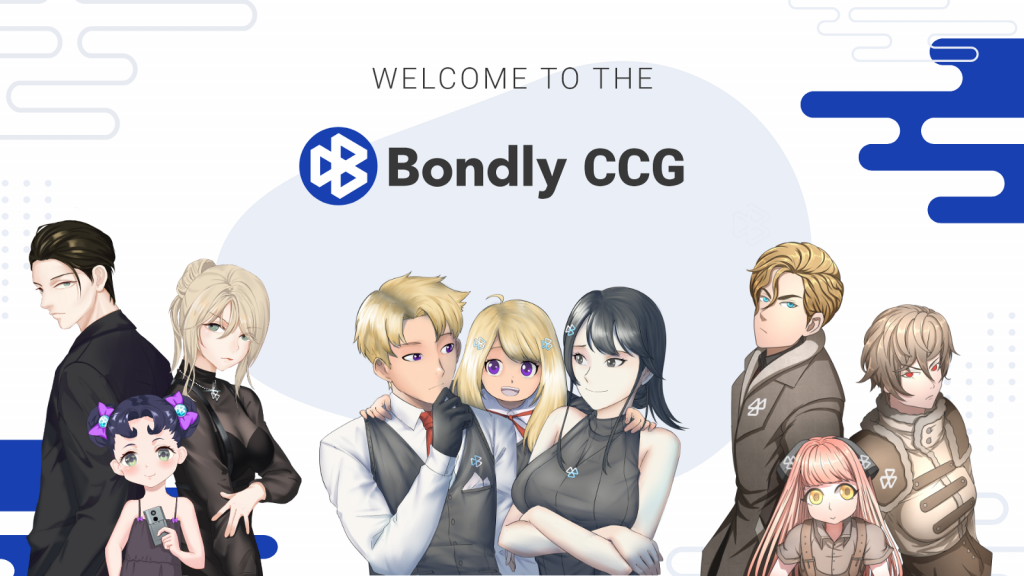 Each card in the series will personify the features and explain the focus of the Bondly product range, using an innovative solution to encourage education and participation in the Bondly ecosystem. Launched in November 2020, the sale of the first edition BCCG cards sold out in just 6 hours. This indicates that the platform shows promise and potential for increased growth in the future.
Bondly Ecosystem & BONDLY Token Summary
Bondly, at the time of writing, has a $10 million market cap, with huge potential for growth (not financial advice). The Bondly ecosystem includes many DeFi applications that can be used on an individual or enterprise level. Each aspect of the ecosystem offers a low barrier to entry in terms of technical ability, in aid of bringing DeFi to the masses.
Resultantly, Bondly is a popular and interactive project with innovative protocols solving every-day problems. Also, with new protocols and updates yet to be launched, we can expect to see Bondly appear more often in our day-to-day online digital payment transactions.
Bondly appears to be a conscientious project, thanking the community for their support and engagement in almost every Bondly Medium article published. Moreover, Bondly's mission is to make digital payments secure, interoperable, and capable of scaling for global use.
Blockchain is one of the fastest-growing industries right now. There has never been so much demand for blockchain specialists in the job market! So, if you're looking to learn a new skill or retrain in an emerging field, be sure to stop by Ivan on Tech Academy. Also, if you haven't already, make sure to follow us on Twitter @Academy_IOT!
With courses designed by our team of industry-leading experts, Ivan on Tech Academy is the number one blockchain education platform online. Definitely check out our Crypto Basics and Ethereum 101 courses to gain a strong foundation in your blockchain education.