In April of this year, WAGMI United reached the final stages of acquiring Crawley Town Football Club (FC) in the English Football League. Crawley Town FC confirmed that WAGMI United LLC investment group purchased controlling club shares. By doing so, WAGMI United became the first Web3 firm to buy a major professional football team.
This is excellent news for football and NFT fans alike, but the acquisition wasn't the firm's first attempt. Before gaining control of Crawley Town FC, WAGMI United tried unsuccessfully to purchase Bradford City FC in December 2021. However, the company's persistence paid off, and they got Crawley Town soon after.
What is WAGMI United?
People unfamiliar with the English Premier League might get confused and think that WAGMI United is a football club. After all, it sounds like one. But, WAGMI United is an investment company based in the US and founded by Eben Smith and Preston Johnson. Both are notable figures in the NFT community. Johnson is the co-creator of "PunksComics" and "Pixel Vault", while Smith is the founder of Digital Collectibles Agency.
WAGMI stands for "We're All Gonna Make It", and they plan to make it at the point where crypto and sports intersect. To succeed in their venture, they've crafted a team of influencers, business leaders, investors, and designers from the world of sports and NFTs.

Many of these already have experience creating and popularizing successful NFT projects and are celebrities in their own right. Personalities such as Gary Vaynerchuk, GMoney, and Erik Snowfro are onboard. Further, WAGMI United also consults with experts in the law and sports business. Moreover, by collaborating with Adidas, WAGMI United started an NFT buzz, one of the most exciting things since the bear market began. Speaking of which, since we're still in the midst of a bear market, now is the time to learn how to invest during a crypto bear market.
Crawley Town FC
Crawley Town FC's history goes back over a hundred years to 1896. The team's founding occurred before some of Europe's heavy hitters, such as Italy's Juventus FC and FC Barcelona in 1897. But little has changed with its revenue loss model. Unfortunately, a lack of cash capped the team's growth potential and hampered its ability to climb the English football ladder.
Crawley Town FC is only a League Two team and finished in 12th place out of 24 teams last season. The team competes at the fourth level of the hierarchy. Even so, it's theoretically possible to move up to the English Premier League through the rewards system that promotes the top teams in League One, League Two, and the English League Championship.

Ethereum is a top blockchain second to Bitcoin, but the Solana blockchain is growing in popularity. Discover the top five Solana projects and learn about Rust & Solana on the Moralis Academy blog.
Web3 Investors
Web3 investor, adviser, and NFT collector Hunter Orrell started playing football at four years old. He kept up with the game until college, when he switched focus to academics. But he never lost his love for the sport, which helps explain why this latest expedition is completely passion-driven. His first step onto the pitch at Crawley Town caused him to burst into tears.
Furthermore, he hopes the fans understand that this Crawley Town project isn't just a hobby for bored wealthy people. The owners are well aware of how the locals cherish their football club. So, they are letting the sports world know that Crawley Town will become a force to reckon with. Orrell assured fans that the team at WAGMI United thinks and dreams big, and nothing is out of reach for them.
For now, at least, both sides of the aisle (WAGMI United and Crawley Town FC) appear to be working together towards the bigger vision.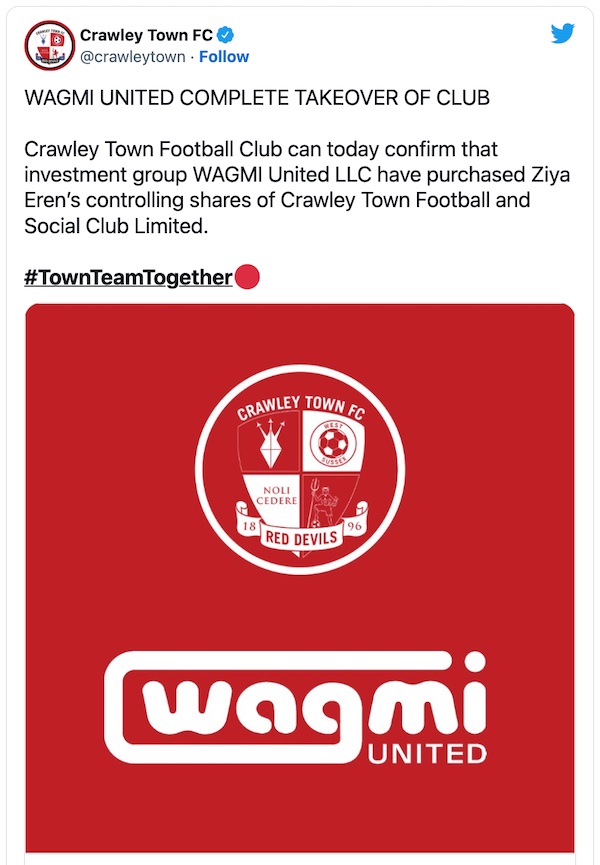 Big Goals and Big Dreams
WAGMI United's ultimate goal is to get Crawley Town FC up to snuff and into the English Premier League (EPL). However, they're giving themselves a realistic timeframe as they know how many factors contribute to a football team's success – especially a goal as ambitious as climbing to the EPL. However, their timing is right. The fans are ready for a new vision and have expressed impatience with the failures of previous management.
Orrell believes there are no doubts Crawley Town FC will reach the English Premier League. Further, he thinks combining the best talent and strategies will result in enough wins to advance to the top. But besides getting to the EPL, WAGMI United's goals listed on their website are to reinvent and recreate the traditional sports management model and give fans a voice in the club's direction. The good news is that Crawley Town already sold more season tickets in two weeks than in the entirety of last season.
Improvements to Crawley Town FC
Since acquiring Crawley Town, WAGMI United has already started making improvements, such as bolstering its sports facilities and youth player development program. Furthermore, it has recruited a new CFO and marketing and data analysis experts. Other enhancements include onboarding:
1. New coaches (a head, assistant, goalkeeper, and conditioning coach).
2. A video and data analyst.
3. Data and video analytics tools such as StatsBomb and Hudl.
4. Top players.
5. Better fitness equipment.
6. New supplements and nutrition plans.
7. Decreased ticket prices for local supporters.
8. Improved food services for fans.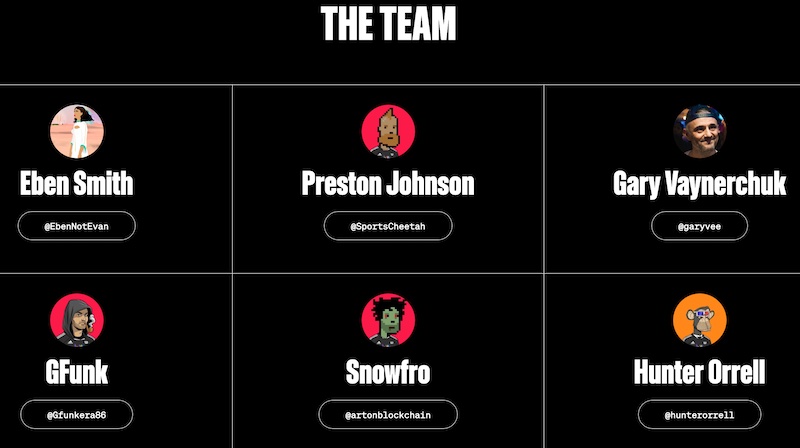 Additions to the Team Roster
Since WAGMI United's investment, the team has been busy signing top people to fill out their roster. First, they named Kevin Betsy as head coach and Dan Micciche his assistant. This move left many football enthusiasts scratching their heads. How could Betsy leave Arsenal to manage a League Two team like Crawley Town?
Further, the team improved its player roster by adding League Two's top scorer from last season, Dom Telford. Telford got a three-year deal after scoring 25 goals in 37 matches, and based on input from the community, the team also added midfielder Brandon Mason.
They also picked up a high-rated defender, Dion Conroy, who captained Swindon, a playoff club, last season. Further, Crawley Town signed James Balagizi on loan from Liverpool and Tottenham defender Tobi Omole. Notably, Omole is such a believer in Crawley Town's future that he turned down other offers.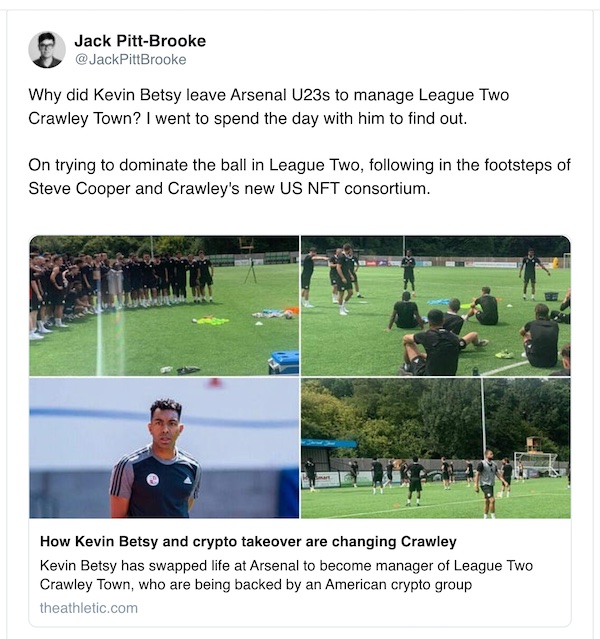 However, as interesting as all these new football developments are, the most important news is how the team will use NFTs.
WAGMI United's NFT Model
By bringing NFTs to Crawley Town, WAGMI United is reimagining how professional football teams operate. They are empowering communities of passionate fans to be more involved in evangelizing for the team and shaping its future. This decentralized governance model is standard in crypto, but it is a first in football. NFTs will empower club supporters to determine the team's future success and offer them a more profound, interactive experience than the traditional sports model.
Further, designing and producing NFTs in partnership with Adidas will play an essential role in bringing WAGMI United's ideas of decentralized fan governance to actuality.
Market crashes seem to come out of nowhere. But there are correlations and preceding events that can cause them. Therefore, understanding crypto crashes is an essential skill to have. Learn more in one of our recent blog articles!
Partnering with Adidas
WAGMI United's partnership with Adidas will have the apparel company outfitting the Crawley Town team with an NFT-themed jersey for the 2022-2023 season. This event is another first, marking Adidas' foremost League Two sponsorship.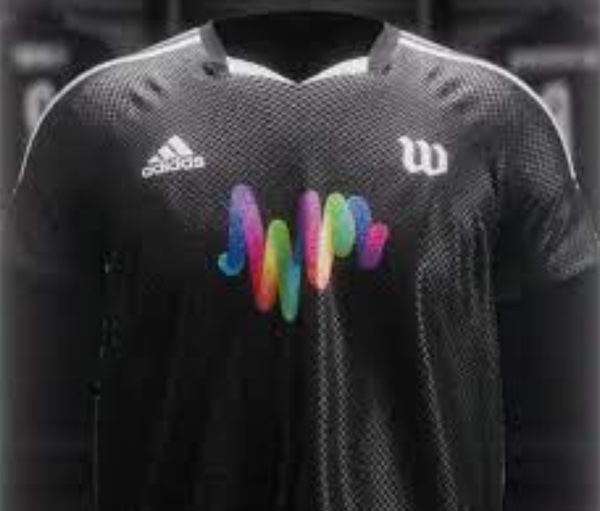 The jersey features the "Chromie Squiggle". Art Blocks founder Erick Calderon (a.k.a. Snowfro) designed the art, and the team will wear the Squiggle jersey in the 2022-2023 season. Furthermore, Gary Vee passed along his compliments to Snowfro regarding the jersey calling him one of the most influential artists who's simply on another level. He also stated that he can't wait to get one.
The good news for NFT purchasers is they can claim their own jersey. Moreover, Crawley Town's Adidas Originals sets them apart as the first sports team to add a significant piece of NFT art to their jersey.
If you have further interest in NFTs and NFT programming, find out how to buy NFT outfits in-game on the Moralis.io blog.
NFT Owner's Benefits
Owning a WAGMI United NFT collectible includes privileges such as access to special exclusives, merchandise, digital items, and real-life events. Below is a list of some of these:
Adidas x WAGMI United x t-shirt.
Exclusive access to events and behind-the-scenes footage.
Free tickets to multiple home games.
Limited edition soccer scarf and cap.
"Ask me anything" meetups with players.
Exclusive live broadcasts during matches.
Access to "in real life" events such as WAGMI Zone gaming meetups.
A commemorative ERC-721 token.
To get access to the above items and claim merchandise (such as hats, scarves, and caps), users must purchase and mint WAGMI's NFT. Here's how the minting process works. Minters get an ERC-1155 NFT which they can burn at a merchandise claiming event in exchange for physical merch and another ERC-1155 NFT. Lastly, there is a final "merchandise claim event". There, holders can burn their ERC-1155 NFT to receive an ERC-721 NFT and a last piece of merch. Further, WAGMI calculates the NFT mint price based on fixed costs associated with running their football club.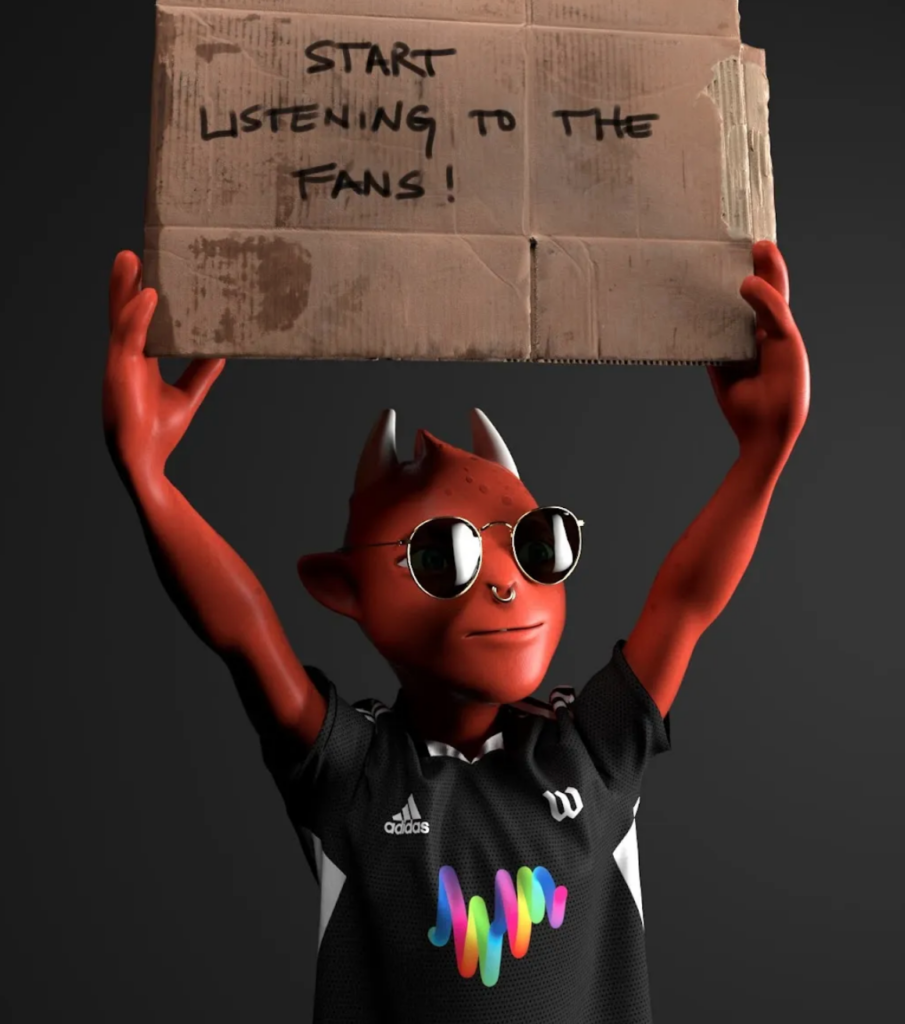 Did you know you can learn how to build your own NFT? Check out our NFT coding tutorials and get started today!
Giving Supporters a Voice
While NFTs will provide opportunities for new international fans to connect with the team, WAGMI United is also committed to giving local supporters a more significant say in the team's direction. NFT holders can offer input and vote on the team's future. For example, they'll have a say in everything from what food the players eat on game day to the choice of club directors. Also, NFT holders can vote on other vital issues facing the team, which is a significant shift from the leadership structures of the past. Furthermore, Orrell claimed that their NFT drop is the first step in granting fans a voice and building a global community.
To buy NFTs, you'll need to visit an exchange that sells them. Or you could also build your own. Visit Moralis Academy today and take the Ethereum Dapp Programming course and learn how to build an NFT marketplace!
Can Web3 Change the Sports Management Model?
Many agree with WAGMI United that the traditional sports management model is broken. Like other global businesses, wealth and power are accruing into the hands of the few. Meanwhile, the fans huddle together in the bleachers to watch as team owners and directors do what they please. In return, the supporters get little in return for their faithfulness.
By incorporating the Web3 model, fans can lend their voices and become part of the decision-making process. Further, by doing so, they feel more involved in sharing in the success of their favorite team. Decentralization and governance tokens are all possible because of Web3.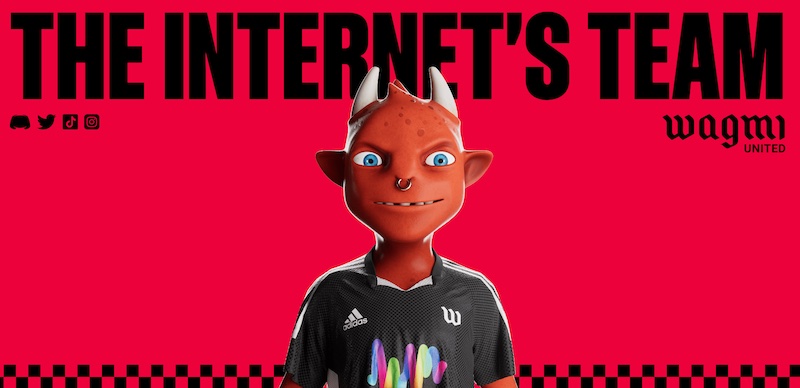 WAGMI United – Conclusion
Firms such as WAGMI United are taking a risk acquiring a lower-tier football club like Crawley Town FC and trying to move them up the ranks into the EPL. However, they're likely following a page out of the Brentford FC playbook. Brentford was relegated to the fourth tier in 1998, years before new ownership launched them into a mid-tier EPL club.
By applying "Moneyball" techniques with the help of the latest data analytics methods, the new ownership took Brentford FC all the way to the EPL. The endeavor was a win-win for the owners, players, and fans. Moreover, Brentford FC's success might have played a role in WAGMI United's decision to try and duplicate the effort.
Regardless, the first ones over the wall always get bloodied, and WAGMI United will likely face some unexpected obstacles. After all, Brentford FC laid the groundwork for how to take a small club to the top league. But there's no playbook to tell WAGMI United how to apply Web3 to sports management successfully. They'll have to discover the advantages and disadvantages of managing a club in a decentralized manner on their own.