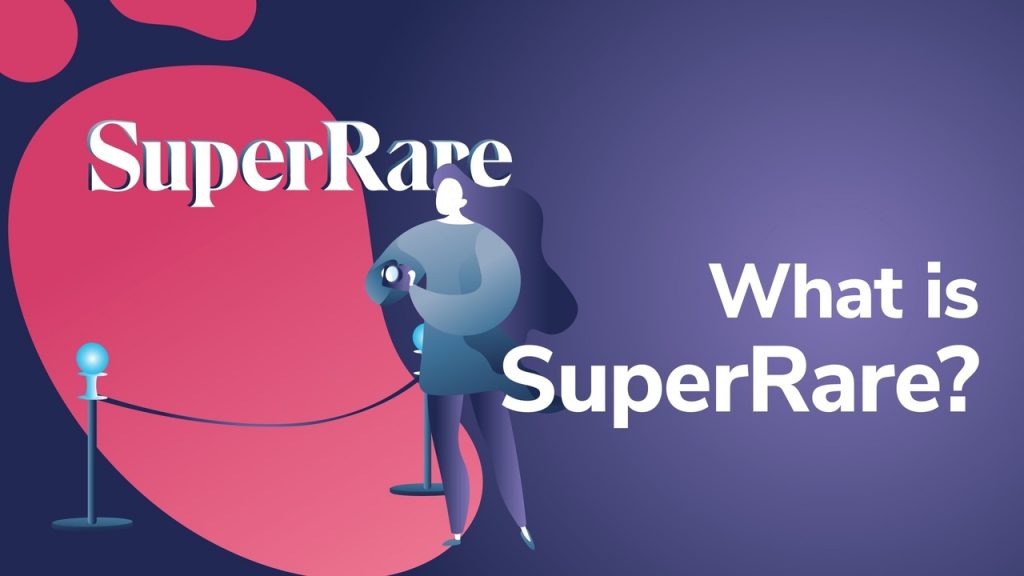 SuperRare is a non-fungible token (NFT) marketplace and social network for tokenized digital art. Using the SuperRare NFT art platform, artists can issue limited edition SuperRare art pieces that can be traced on the blockchain to provide verifiable proof of history and prevent counterfeiting. With SuperRare, users can bid on artwork, and then resell it on the open market for a higher price. Furthermore, SuperRare allows users to create their own NFT marketplace, and display their art collections in virtual galleries!
In this article, we're going to explore the SuperRare NFT Marketplace and discuss the innovative approach used to create and sell SuperRare art. Also, we'll look at some of the unique pieces created using the SuperRare NFT art platform and what's in store for the future of the project.
If you would like to gain a deeper understanding of the underlying technology behind non-fungible tokens on a fundamental level, be sure to check out our Blockchain & Bitcoin 101 course at Ivan on Tech Academy. Here, you'll learn how blockchain technology works on a protocol level, explained with easy-to-understand terminology. Moreover, our Ethereum 101 course provides a great next step for students to discover how smart contracts came into existence, and the infrastructure supporting the decentralized finance (DeFi) industry. Ivan on Tech Academy can provide all the tools and resources to get started in crypto today!
What is SuperRare?
SuperRare is a non-fungible token (NFT) marketplace and decentralized social platform selling unique digital artwork. The platform was created by Pixura and has recently secured $9 million in the 'Series A' venture capital funding round, in March 2021.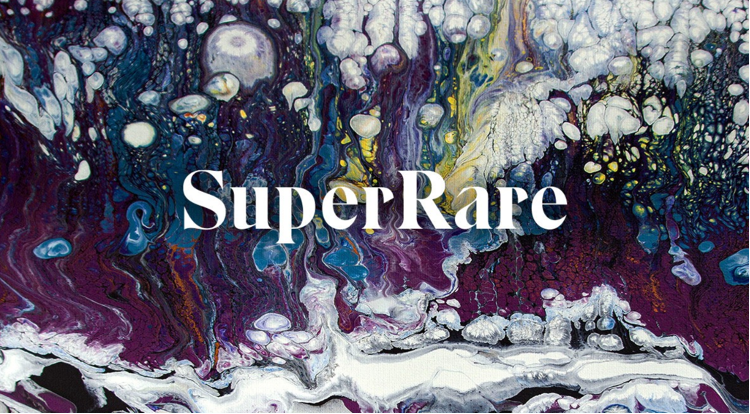 SuperRare was built on the Ethereum blockchain. This means it has the strength and security of Ethereum, offering a peer-to-peer marketplace for trading ERC-721 NFT tokens. Unlike most NFT marketplaces, SuperRare only sells items that are single edition – hence the name SuperRare.
Also, SuperRare is adding elements of a social network to the NFT art platform model. This means users can follow, like, and interact with their favorite NFT creators and collectors.
What are Non-Fungible Tokens (NFTs)?
Non-fungible tokens (NFTs) appear to be making the headlines recently. In case you're unsure exactly what NFTs are, below we've provided a quick recap.
Most currencies, either crypto, fiat, or virtual, are fungible. One dollar bill is equivalent to another one dollar bill, with each piece of paper representing the same value. Non-fungible tokens (NFTs), however, represent an individual value. Moreover, NFTs can not be replicated. Plus, sellers can choose how many of each NFT will be available to purchase.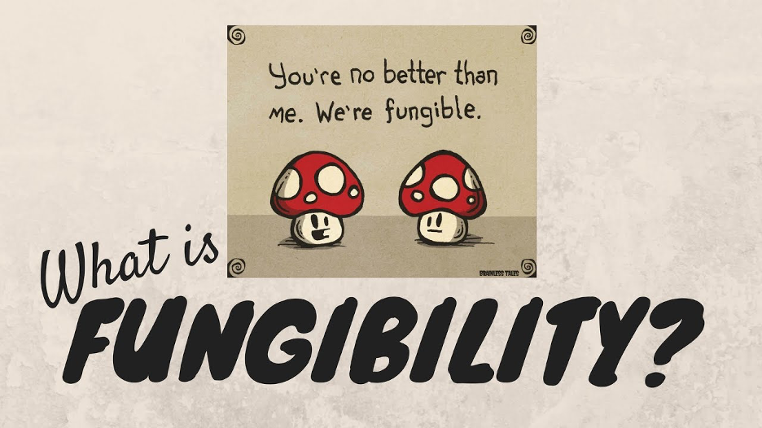 Also, unlike fungible coins and tokens, non-fungible tokens can not be broken down into smaller decimals or units. Indeed, some NFTs when purchased together can offer exclusive utilities, access, or rights once a collection is complete. However, the individual NFT itself is sold as one unit.
Non-fungible tokens (NFTs) represent unique pieces of data or information. However, this doesn't mean NFTs are restricted to the art industry. NFTs have seen immense popularity within the blockchain gaming community. Also, NFTs hold valuable use cases for the representation of digital certifications or identifications. It is through the use of non-fungible tokens that we are able to facilitate decentralized identities and immutable storage of educational diplomas and certificates.
Additionally, non-fungible tokens (NFTs) feature heavily within the fashion industry, music industry, and supply chain management industry providing each item in the product line unique verifiable data.
Pixura
The Pixura platform was created to enable users to build, track and exchange crypto collectibles. Pixura provides a non-technical web interface, allowing users to create their own NFT marketplace in just a few minutes. Furthermore, this can be achieved with minimal coding knowledge.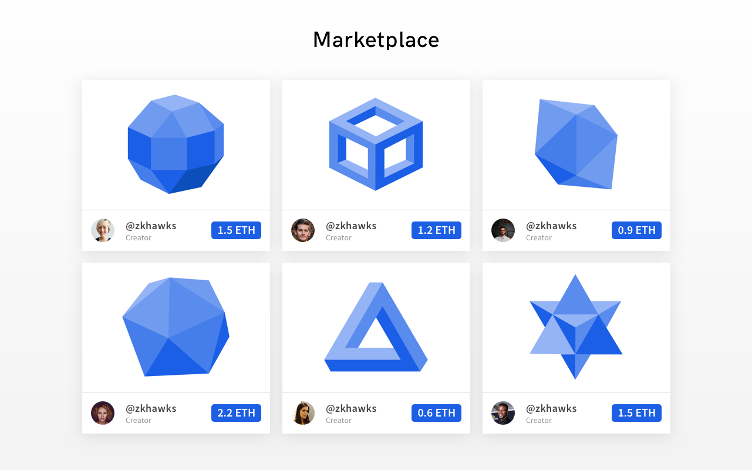 Pixura uses OpenZeppelin ERC-721 Solidity-based smart contracts, along with a range of powerful application programming interfaces (APIs) to issue assets on the blockchain with ease. Complete with a sleek graphical user interface (GUI), Pixura enables users to create token giveaways, track tokens across different marketplaces, and create bespoke marketplaces for brands.
Furthermore, Pixura allows artists and brands to gain valuable insights about fans and art collectors. Using Pixura, crypto game developers can create their own customizable games and applications with flexible modular tools and templates.
How Does SuperRare Work?
SuperRare is a non-fungible token (NFT) marketplace and decentralized social network. The NFT art platform has various familiar social media features that provide a user experience that's easy to navigate. Moreover, the landing page displays the 'Top Artists', 'Top Collectors', and 'Largest Collections' feed, featuring the most activity from the website.

Decentralized Social Network
SuperRare is considered to be a pioneering decentralized social network alongside being an NFT marketplace. SuperRare offers a simple and chic graphical user interface (GUI) featuring a list of different options on the platform. These include:
Activities – The 'Activities' page displays a personalized news feed of non-fungible token (NFT) artists and collectors on the platform which users can follow. Additionally, the trending top collectors and artists on SuperRare are available to view on the right-hand side of the page.
Features – The 'Features' page is an exciting space for collaboratives, artists, and communities alike to host projects, exhibitions, and much more! As the platform is still in its infancy, there have only been four Features thus far. However, this was initiated with more than a dozen artists! Each 'Feature' is an opportunity for NFT token artists to showcase their work. This includes the opportunity to present images, videos, and text for reference and context for potential NFT art investors.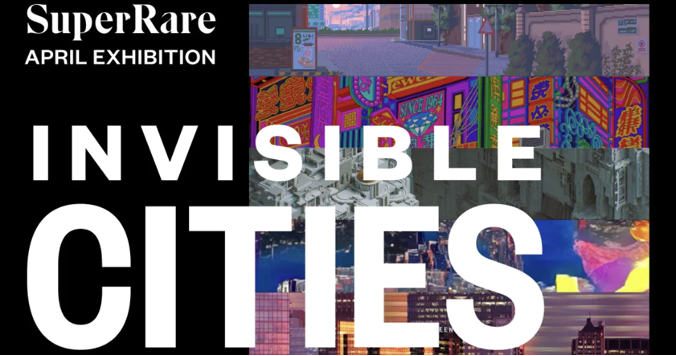 Market – The 'Market' is where the majority of the activity happens on SuperRare. Here, you can discover all the unique NFT art available on the platform. The Market offers users the ability to filter their searches by creator, and whether the item has a reserve or list price, or an open offer. Also, users can sort their searches in preference of price, age of the NFT, and auction end date.
Community – The 'Community' tab displays a list of SuperRare's social media platforms, in addition to its Medium blog and 'SuperRare Editorial'. The Medium blog hosts a SuperRare weekly news update for readers, plus the occasional industry announcement. However, SuperRare Editorial features daily updates and activities about the different NFT artists on SuperRare. SuperRare Editorial is the best place for SuperRare art inspiration and information on current and upcoming art sales.
SuperRare for Artists
Still in the early stages of its development, SuperRare has only a few selected artists selling on its platform. SuperRare is accepting applications from artists, encouraging new users to submit their artist profiles ahead of the full launch in 2022. If this sounds like something you're interested in, please bear in mind some of the artist guidelines including the following: all artwork must be an original creation, expected to be some of your best work. Also, the artwork can not be tokenized or available to purchase anywhere else on the internet. Violation of these guidelines can result in being removed from the platform.
SuperRare for Art Investors
SuperRare is positioning itself as the NFT marketplace on Ethereum offering solely unique digital artwork. Digital art investors can be assured by the underlying technology of SuperRare, hosted by the second-largest blockchain in the industry. Moreover, the natural characteristics of blockchain can offer increased reassurance for online investors. This includes transparency of ownership on the blockchain, which can also be a way of verifying the authenticity of an art piece. The full history of ownership, plus price paid and commission can be publicly viewed on the Ethereum blockchain. For any potential investors thinking of getting their hands on a piece of SuperRare artwork, the price for the non-fungible token plus any fees must be paid for with Ethereum (ETH).
If you would like to purchase art from SuperRare but don't have any cryptocurrency, have no fear – Ivan on Tech Academy can provide you with a video-guided tutorial for setting up an account with one of the most reputable exchanges, today! See our Crypto Basics course for further details, plus tips to avoid scams and safely store your coins! Following this, our DeFi 101 course will teach you how to install, fund, and navigate the most-used Web3 wallet, MetaMask, to interact with different decentralized finance protocols! You will need to be familiar with MetaMask to interact with SuperRare. Join over 30,000 students developing their crypto and blockchain careers at Ivan on Tech Academy today!
SuperRare Artwork
RTFTK Studios, artists on the SuperRare platform, and "next-gen" sneaker artists designing footwear for the metaverse have released "The METAJACKET" through the SuperRare NFT art platform. The METAJACKET is taking virtual blockchain-based fashion to the next level. This particular non-fungible token (NFT) was designed to be used within the Decentraland game metaverse, alongside the largest digital clothing store, 'DRESS X'.
Most NFTs, particularly with digital artwork, are subjectively valued on how much an individual is willing to purchase it for. Therefore, it can be difficult to narrow down the specifics of what makes one NFT artwork piece sell for 0.5 ETH, and another sell for 100+ ETH.
However, that being said, there are some fundamentals to look out for. Scarcity is first, so with SuperRare, you can be assured you're only purchasing the one available copy of digital artwork. Secondly, whether the non-fungible token (NFT) offers any further utility than 'social flexing', i.e. does the token entitle you to any exclusive holding rights? Thirdly, being aware of the trends within the crypto art industry at the time is also key. For example, programmable art with application programming interface (API) feeds or integrated with artificial intelligence (AI) is likely to be seen as worth more value than a still-image vector art.
Where to Find SuperRare Artwork
SuperRare is a simple-to-use application, making purchasing SuperRare artwork an extremely easy experience. Alternatively, SuperRare artworks can be purchased through OpenSea, the largest NFT marketplace in the non-fungible token (NFT) space. OpenSea describes itself as the 'eBay' of NFT marketplaces. This is because OpenSea allows other brands or marketplaces to sell items through their platform, alongside individual artists' sales.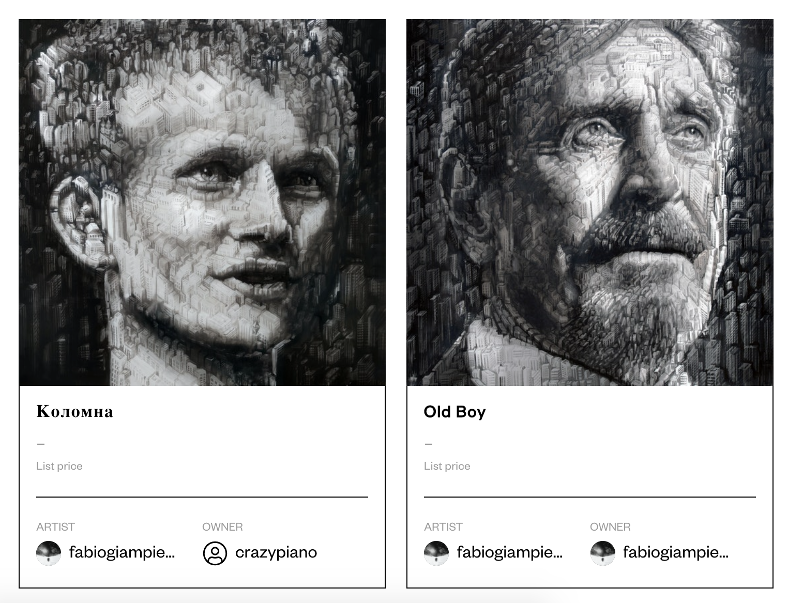 SuperRare has over 21,000 items listed on OpenSea at the time of writing, with trading volumes exceeding 34,000ETH. Users can filter the NFTs available by 'recently listed', 'newly-minted', or 'on auction'.
Regardless of whether a SuperRare artists' work is sold through SuperRare or OpenSea, the artists will still receive an equal amount of commission. Also, artists will receive a commission on any further future sale of their NFT artwork. This is something nigh impossible within the traditional art industry.
SuperRare Summary
SuperRare is an exciting non-fungible token (NFT) marketplace and decentralized social network, aiming to bring together artists and art investors. The platform allows artists to interact directly with dedicated enthusiasts, alongside increased freedom of distribution and commission rates.
Although the project is still young, SuperRare has attracted a large online community and attention in crypto media. Moreover, the platform is seeing continued adoption as more artists are frequently added to the platform. Also, SuperRare Editorial provides daily insights into the artist activity on the network. With these elements combined, SuperRare looks to be a strong contender for one of the top NFT marketplaces, or NFT art platforms. Also, SuperRare appears set to continue with activities and updates scheduled until the full launch in 2022 (exact date still to be confirmed).
Don't forget to check to try your hands at non-fungible token (NFT) programming with our Ethereum Game Programming course at Ivan on Tech Academy! This course gives programmers all the relevant skills required to design, develop, and deploy NFTs plus a decentralized marketplace! If you don't feel confident that your programming skills are at this level – no problem! Ivan on Tech Academy can help anyone to deploy their own decentralized applications, regardless of experience!
For first-time programmers, see our Javascript for Blockchain Programming course to understand the basics of coding. For non-blockchain developers, check out our Ethereum Smart Contract Programming 101 course to understand the basics of Solidity programming language. From here, the possibilities are endless! Also, don't forget to give us a follow on Twitter @Academy_IOT. Let us know your thoughts about SuperRare and NFTs!