Anyone who has ever heard about the concept "Industry 4.0" will likely know that blockchain technology is revolutionizing sectors left and right. With that said, however, blockchain in the charity sector is still a relatively new concept. Nevertheless, blockchain charity projects can transform traditional nonprofit accountability and transparency. Accountability in nonprofit organizations is paramount to a charity's success. Without trust, a charity cannot expect to have donors.
Clearly, transparency in nonprofits and charitable causes needs to increase for trust to be restored. Several reports of misappropriated donations and funds have marred the charity sector. People are now often less-inclined to donate to charities since they have to trust humans to ensure that donations reach their intended destination, without any funny business along the way.
Thankfully we now have blockchain technology. We no longer need to trust humans. Instead, we can trust maths and technology. Nonprofit financial accountability will be drastically improved with the new era of nonprofits using blockchain technology within the charity model. Accountability in nonprofit organizations could be radically improved with the use of blockchain, which in turn could encourage people to be more charitable.
In this article, we'll explore how blockchain in the charity sector can benefit both charitable organizations and generous donors to a project. Also, we'll look at different blockchain charity projects that are currently live and how blockchain can improve nonprofit accountability and transparency.
It can be overwhelming at times to know where to start if you're new to blockchain. However, Ivan on Tech Academy has countless cryptocurrency courses that cover every aspect of blockchain and cryptocurrency, plus the most up-to-date resources, all in one place! Why not see our Blockchain & Bitcoin 101 course to get started? There is no better time to learn a new skill than right now!
What Is Blockchain?
Blockchain is the revolutionary technology most associated with Bitcoin. However, don't be fooled – blockchain can be used in an array of industries including real estate, fashion, art, and supply chain management. Introducing blockchain in the charity sector is a natural step toward the movement of the fourth industrial revolution. This is where technology as we know it, levels up.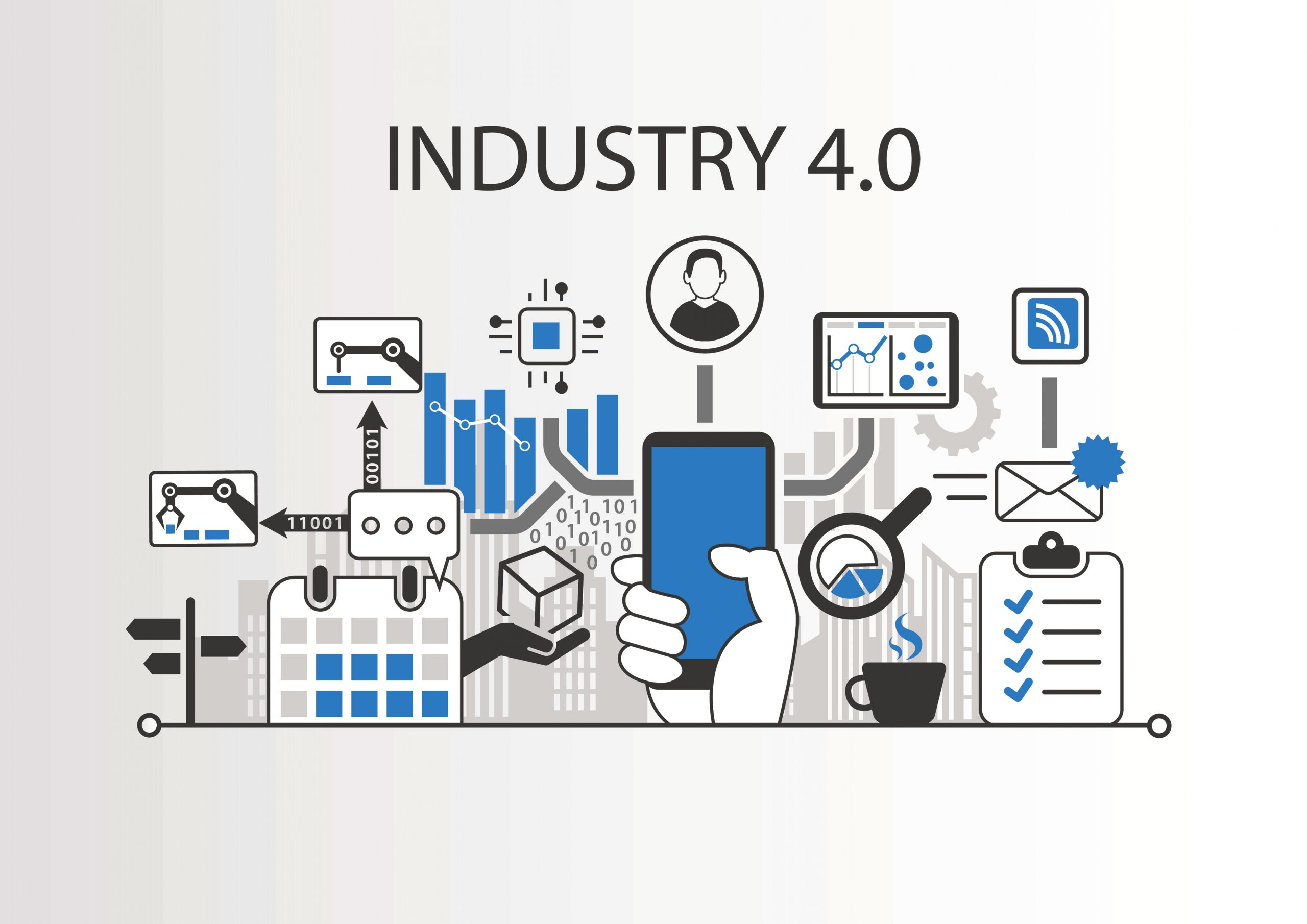 Blockchain is a technology that monitors and stores every transaction plus its data, that is executed on the chain. Transactions are viewable to the public through block explorer sites such as Etherscan. Furthermore, every piece of data stored is cryptographically secured.
The way the technology operates is through a network of computers around the globe called nodes. These nodes are each incentivized to mathematically verify and process transactions before a transaction being placed into a block. Every single node on the network must reach a consensus before a transaction is validated. Once a block is full of transactions, the block becomes cryptographically appended to the blockchain.
A blockchain is a form of distributed ledger technology. A blockchain is a ledger of all transactions processed since its origin and is decentralized by being powered by thousands of nodes around the globe. Blockchain technology as a whole is set to disrupt the legacy financial infrastructure. This is achieved with transparent, verifiable, and immutable transactions. Blockchain removes the need for intermediaries as all information is stored on the chain.
How Blockchain In The Charity Sector Can Help Nonprofit Accountability and Transparency
There are a wide array of reasons to incorporate blockchain in the charity sector, benefiting both organizations and donors. Trust in charities has been declining over the years. From 67% of people trusting charities in 2008, to 52% in 2018 according to the UK Charity Commission's Trust in Charities 2018 report. The research performed by Populus identified that 88% said the main driver for trust among charities is "transparency about where [the] money goes". Trust is even less in the United States. Alarmingly, just one in five Americans have faith in charitable organizations, according to BBB Wise Giving Alliance. Blockchain in its very nature can solve these issues around nonprofit accountability and transparency.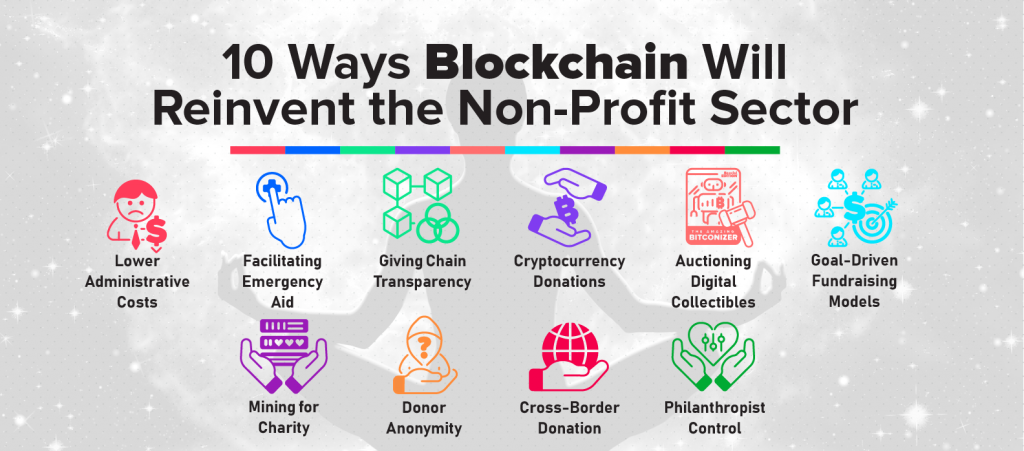 Furthermore, blockchain charity projects have the opportunity to launch and be presented to an audience willing to give. This saves hundreds of hours of marketing and PR trying to get the charity in front of an interactive audience. This is one of the many ways blockchain in the charity sector can increase efficiency for all parties involved.
How Blockchain Can Help Charitable Nonprofit Organizations
Lower Overhead Costs
Often, charitable organizations have heavy loads of paperwork to compile, register, and administer to their individual CRM system. By introducing blockchain technology, various computer systems working for the same organization can remotely and securely, share access to a decentralized database. The database would contain all transactions moved within the organization inclusive of all regional donations.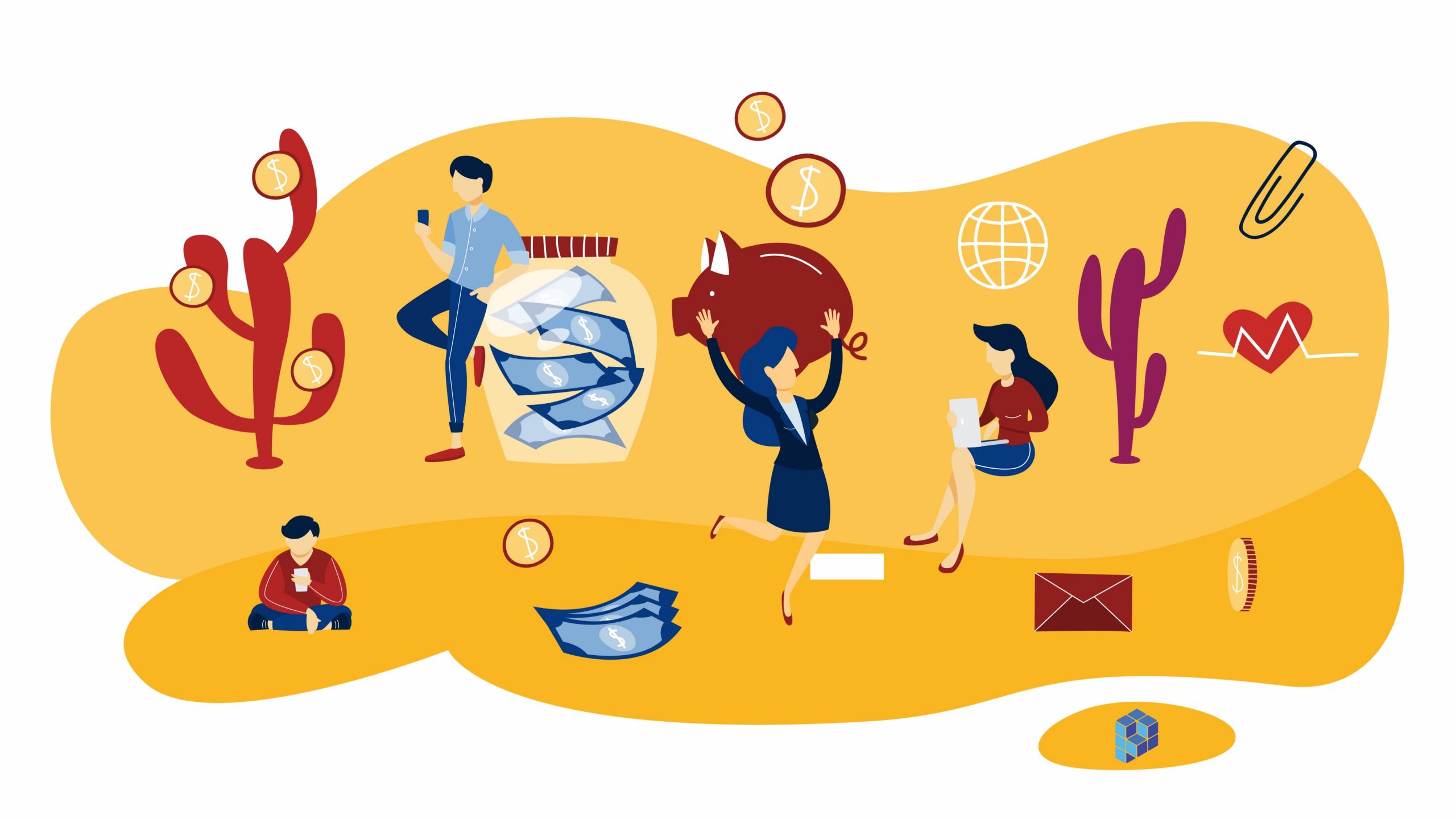 Furthermore, it could publicly show the movement and value of funds to recipient wallets. Blockchain technology could substantially increase the efficiency of administrative tasks within an organization, thus reducing the costs of overheads. The reduction of costs means the value of a donation can do much more than before.
Increase Audience Confidence
With the transparency of movement of funds, overhead costs, and CEO payroll increasing, so too is the trust between the communities and parties involved. This can include fundraisers, organizers, donors, to the receivers of funds. Transparency in nonprofits is paramount to an organization's success in the future. By increasing trust within the charity sector with the use of blockchain, more people will be likely to donate.
Wider Audience
Blockchain charity projects currently have an unfair advantage, being accessible on a global platform, using cutting-edge technology. Blockchain in the charity sector not only increases accountability and transparency in nonprofit organizations but places them in front of people ready to give. This can be through the use of launchpad incubators, individual, or community platforms. Any regional or national marketing campaign can soon rack up a hefty cost.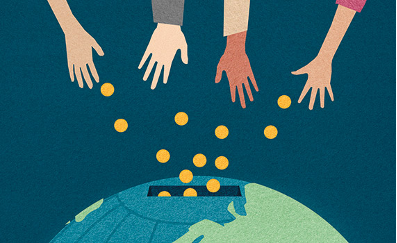 However, this cost would be tenfold for a successful international campaign. By welcoming blockchain into a nonprofit organization, it allows anyone to donate around the world using cryptocurrency. Bitcoin and other cryptocurrencies are borderless, non-discriminate, and censorship-resistant.
How Blockchain In The Charity Sector Can Help Donors
Funds Move Faster (and easier!)
Nonprofits using blockchain can receive donations in cryptocurrencies from around the world. From a donor's perspective, it is far easier to send funds from your crypto wallet than a traditional bank account. Additionally, the longest you may wait for a transaction confirmation is a few minutes. Conversely, a large donation through the legacy system may take several days and be subject to KYC/AML regulatory checks.
See Where Your Money Goes
The most rewarding feeling for a donor would be to see exactly how their funds have helped feed a family, rebuild community establishments, or other charitable projects currently incorporating blockchain. To be able to put a face to the receiver of a donation not only proves the transparency of blockchain but also how it can help connect people across the world. This can mean a lot to donors, who would often otherwise have no idea where their donation ends up. Nonprofit accountability and transparency need blockchain to facilitate this level of international giving.
Charity Bequests
Some generous people in the world wish to leave a sum of money to their preferred charity or nonprofit organization upon their passing. This is known as a bequest. Nonprofits using blockchain technology could soon implement smart contracts that would be able to automatically transfer a preset amount of funds to the chosen charity.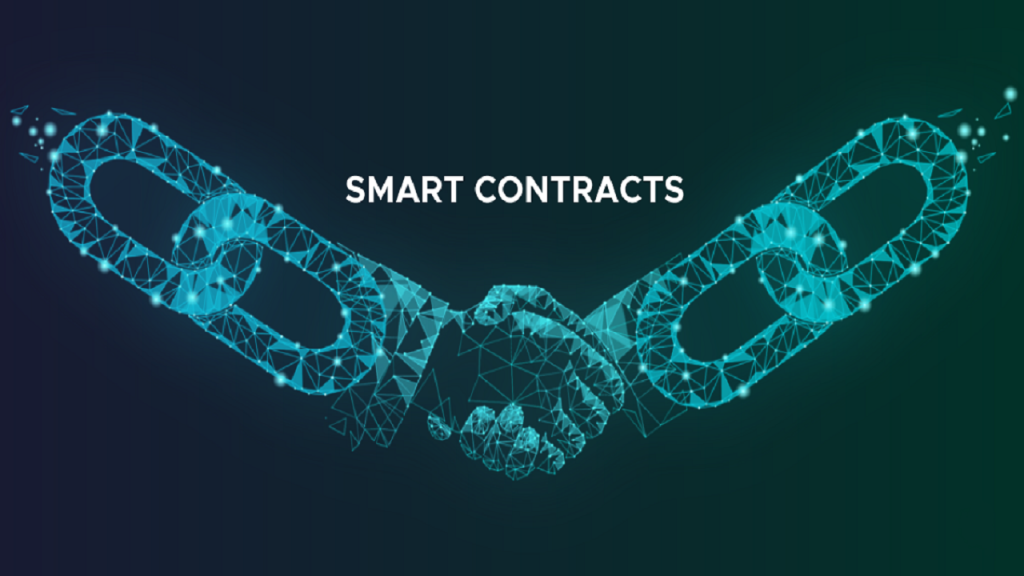 A smart contract could be programmed so that you need to log in every year you're alive. This means when a year passes with no log-in, the smart contract will assume you've passed away and will transfer the funds to the organization. This could be set up between an individual and the chosen charity, without the need for third-party intermediaries.
Blockchain Charity Projects Use Cases
Hopefully, you now understand the benefits of implementing blockchain in the charity sector, and why nonprofits are choosing to do so. We've listed a selection of blockchain charity projects that have raised millions of dollars in the past few years to help others less fortunate.
If you think your project would benefit from the transparency and accountability provided by the blockchain, Ivan on Tech Academy is the perfect place to learn exactly how to make this happen! We have courses that cover every aspect of the blockchain industry. Regardless of your experience, Ivan on Tech Academy is the premier blockchain education suite. See how you can implement blockchain into your organization with Ivan on Tech Academy's Fintech 101 course!
Binance Charity
For readers unfamiliar with the crypto space, Binance is the world's largest Bitcoin exchange in terms of trading volume. If you're interested in trying a crypto exchange for the first time, make sure to check out our Coinbase vs Binance article to see which is the best exchange for you.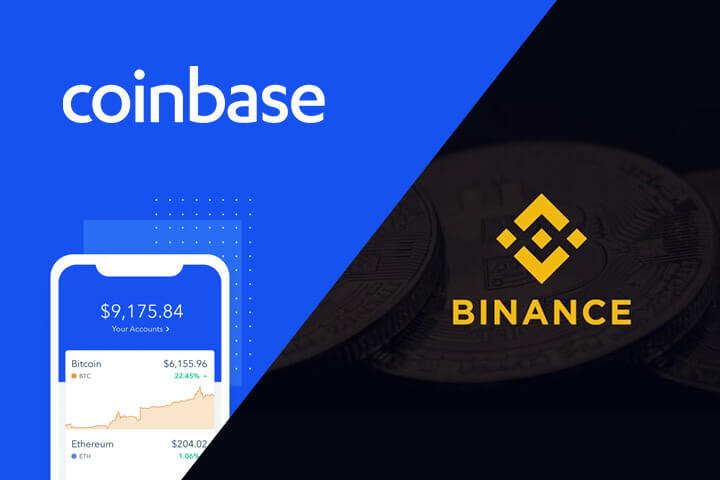 Alongside the exchange, you can explore an entire Binance ecosystem, including Binance Launchpad, Broker, Labs, or Binance Charity. The Binance Charity Foundation is a nonprofit organization with the goal of bringing accountability to charitable donations, and to "improve the lives of 'the bottom billion' through blockchain technology".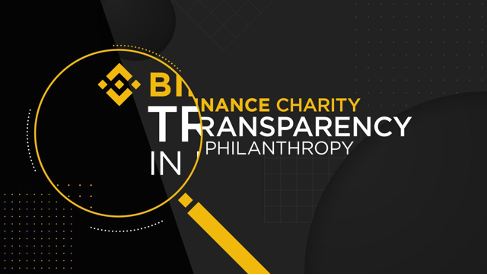 So far, more than $15 million has been raised by nearly 2000 donors. These funds have spread across funding lunches for children in an African Christian school, restoring art in Notre Dame, in Paris following a fire, and relief packages following the Beirut explosion. All donations can be viewed on their platform, with their live Crypto Against Covid project raising over $5.5 million at the time of writing.
Pink Care Token
Pink Care Token (PCAT) is the first stablecoin issued for social-good on the Binance Chain. The token was introduced as part of the Period Poverty campaign, created in alliance with 47 other businesses and organizations.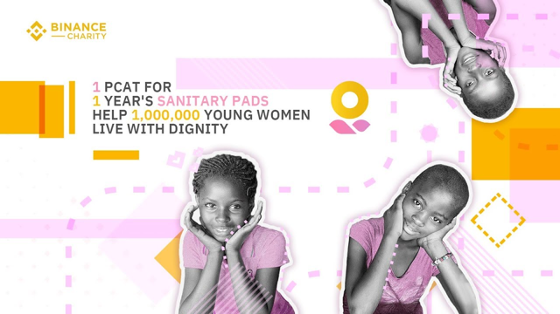 The stablecoin works as a redemption-only token and is pegged to 1 years supply of sanitary products, as opposed to fiat currency or commodities. Each donation is transparent on the blockchain, and you can track the funds through Binance Charity Foundation, where the recipient receives a PCAT token and redeems with partnered suppliers for sanitary products.
"Pink Care Token is the first social-impact stablecoin issued on Binance Chain. A part of our mission is to promote the adoption of cryptocurrencies, and I think charity is one of the most effective ways to demonstrate their value and make them available to the people in need" – Changpeng Zhao (CZ), CEO of Binance.
The Pink Care Token demonstrates the creativity, empathy, and possibilities created with blockchain in the charity sector.
Electroneum
Electroneum is a cryptocurrency project that aims to empower the world with financial inclusion. The project supports several charities and non-governmental organizations (NGOs) around the world through the ETNDonate.com platform.

The project facilitates an array of cryptocurrency donation facilities. Furthermore, in 2019, Electroneum transitioned to a permissioned network known as proof-of-responsibility (PoR). This initiative allowed the projects to select several NGOs to be validators on the network, using ETN block rewards to further bolster their charitable endeavors.
ETNDonate.com has created a revolutionary way to make donations more accessible and efficient. Also, Electroneum is focused on helping projects in developing countries and is the only cryptocurrency project to use trusted NGOs as network validators.
AidCoin
AidCoin is an ERC20 token used to donate transparently through the Ethereum blockchain. The AIDChain platform is an ecosystem of services that utilizes cryptocurrency as a simple way to improve transparency in nonprofits. The AIDChain ecosystem uses smart contracts to create tamper-proof charitable gateways that are accessible and easy to manage.

AIDChain allows donors to track their donations on a block explorer to see exactly how their money is being used. Also, the AIDPay embeddable widget allows charities to receive donations directly on their website. Additionally, the platform serves as a fundraising platform that utilizes AIDCoin to incentivize adoption in blockchain charity projects.
By reporting all transactions on the blockchain, donors can have faith that the project is putting the maximum possible funding towards the areas that need it the most. This is bound to be a catalyst for increasing accountability in nonprofit organizations.
Blockchain In The Charity Sector Summary
Blockchain in the charity sector will change the game for fundraising, while also promoting accountability in nonprofit organizations. With donations recorded immutably on the blockchain, donors can trust that financial aid is going where it should be.
By improving nonprofit accountability and transparency, nonprofits using blockchain are more likely to thrive. Given the distrust of charities in recent years, it makes sense that donations are verified mathematically, rather than relying on humans to act honestly.
As the saying goes – don't trust, verify!
Blockchain can radically increase accountability in nonprofit organizations. By doing this, donors can feel confident that their money is doing everything it can to help those that need it most. When removing third-party intermediaries, trust, and transparency in nonprofits is no longer an issue. By recording all transactions on the blockchain, any foul play can be immediately detected and remedied. This is a game-changer. Generous folk can now see exactly where their donations are going and what they are being used for.
If all of this sounds interesting to you, we strongly encourage you to check out Ivan on Tech Academy. We cover everything from Crypto Basics, to Ethereum Smart Contract Programming. If you run a charitable organization and want to help more people, more efficiently, it's worth checking out our Blockchain Business Masterclass. This course is designed specifically to help you understand how to implement blockchain into your project and the most effective ways of doing so. Blockchain is revolutionizing the global financial infrastructure, and blockchain in the charity sector looks set to have a profound effect on nonprofit accountability and transparency.