Those keeping tabs on the crypto market will likely have heard the term "Ethereum 2.0" (or Eth2) being thrown around. As the name suggests, Ethereum 2.0 is an overhaul of the existing Ethereum network, intended to boost scalability and security on the network. A critical part of the path towards Ethereum 2.0 is the "Zinken testnet", which went live on October 12th, at 12 PM UTC. However, what is the Zinken testnet exactly?
To put it simply, Zinken is an Ethereum 2.0 testnet intended to practice a mainnet launch. It can be seen as a "dry run" for an Ethereum 2.0 mainnet and is essential to complete before Ethereum 2.0 goes live and starts supporting substantial economic value.
Although the existing Ethereum network has served a real value, it is becoming increasingly apparent that Ethereum needs improvements to support higher volumes of users. This is becoming more pronounced than ever, as Ethereum adoption keeps increasing.
Moreover, the popularity surge in decentralized finance applications (commonly known as the DeFi boom) seen during the past few months has also led to a dramatic increase in Ethereum network transaction fees.
Zinken is one of the stepping stones towards Ethereum 2.0, which promises to bring increased scalability, lower fees, improved security, and be better equipped to handle large numbers of the Ethereum users.
Those looking to learn more about Ethereum should make sure to enroll in Ivan on Tech Academy. Ivan on Tech Academy is, in fact, one of the premier blockchain and cryptocurrency education platforms available. Moreover, it features a wealth of Ethereum centric courses – from a beginner's course to Ethereum to Ethereum smart contract programming, Ethereum smart contract security, and Ethereum game programming.
What is Zinken?
So, let's take a look at the Zinken testnet and understand why it matters. The Zinken testnet went live on October 12th and was a successful so-called "dress rehearsal" testnet. Essentially, the goal of Zinken was to test the waters before launching the Ethereum 2.0 Phase 0 mainnet. Phase 0 is the initial phase in the development of Ethereum 2.0.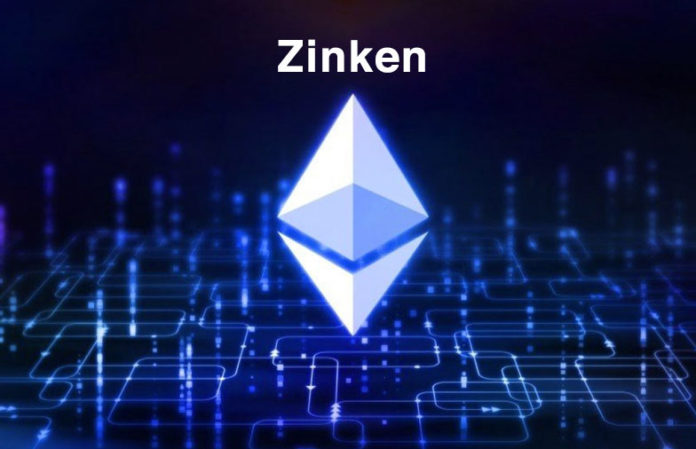 However, Zinken is not the first dress rehearsal testnet for Ethereum 2.0. Instead, the Spadina testnet was initially launched on September 29th. Nevertheless, the launch of the Spadina testnet left a lot to be desired, with the Ethereum team deeming it a failed dress rehearsal.
According to the report released by the Ethereum Foundation team following the failed Spadina testnet rehearsal, it mainly failed due to low participation and operational flaws, together with issues with Prysm nodes. The full report detailing the failed Spadina testnet incident reads:
"The new Spadina testnet suffered from a lack of finality at launch, with very few Prysm nodes participating, leading to community confusion and a bad look for this 'Genesis Rehearsal'. There was no reason why this rehearsal could have failed, and many problems originated from operational faults."
This is why the Ethereum team is now launching the Zinken testnet. Both Zinken and Spadina are somewhat similar in that their primary goal consists of practicing the genesis process before the actual mainnet launch.
Additionally, both Spadina and Zinken can be understood as "shortened" testnets, or "mini pit stops", which have both come between the first Ethereum Foundation-supported Eth2 Phase 0 testnet "Medalla" and the upcoming launch of the actual Ethereum 2.0 Phase 0 mainnet launch.
Vitalik Buterin
However, the Zinken testnet ended up being a successful launch without any major bugs. As such, Vitalik Buterin noted that although the Ethereum team might do more rehearsals, these will likely be reserved for developers and more low-key. Let's, therefore, look at where the successful Zinken testnet fits within the Ethereum 2.0 plans!
Ethereum 2.0
Ethereum 2.0 is not only a slight revision of the existing Ethereum system. Instead, the release of Eth2 will bring a fully operational Proof-of-Stake blockchain, which replaces Ethereum's current Proof-of-Work mainchain. Anyone who has kept an eye on the Ivan on Tech Academy blog will be familiar with our Proof of Work vs. Proof of Stake comparison.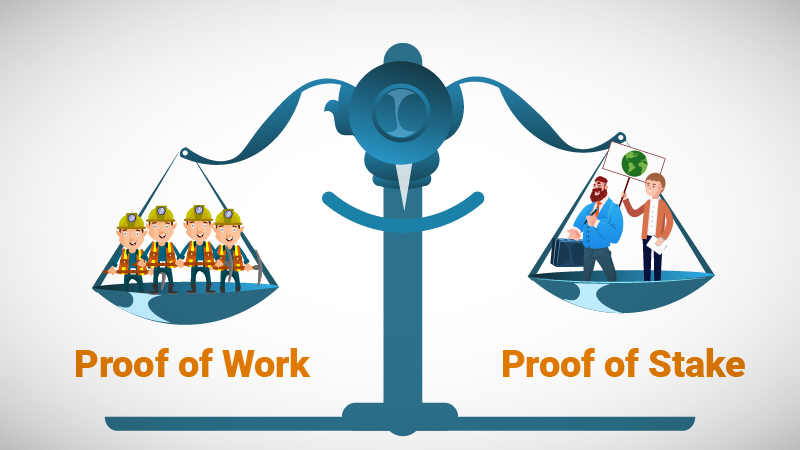 Transitioning Ethereum from a proof-of-work system to a proof-of-stake system is intended to make the system much more scalable and is intended to make Ethereum much more power-efficient.
Instead of having to rely on massive amounts of miners (physical computing power) and "work" (electricity) to validate blocks on the blockchain, proof of stake instead uses virtual miners (validators) and deposits of Ether, the Ethereum cryptocurrency.
In addition to this significant overhaul, Ethereum 2.0 will also bring "shard chains" to Ethereum. Put simply; shard chains boost the throughput – and, consequently, the scalability – of the Ethereum blockchain.
Ethereum 2.0 Roadmap
The release of Ethereum 2.0 (sometimes referred to as Eth2) will happen in a number of different phases. This is being done in order to have different types of functionality go live at different times, meaning the "full" Ethereum 2.0 experience will not be ready until they have all taken place.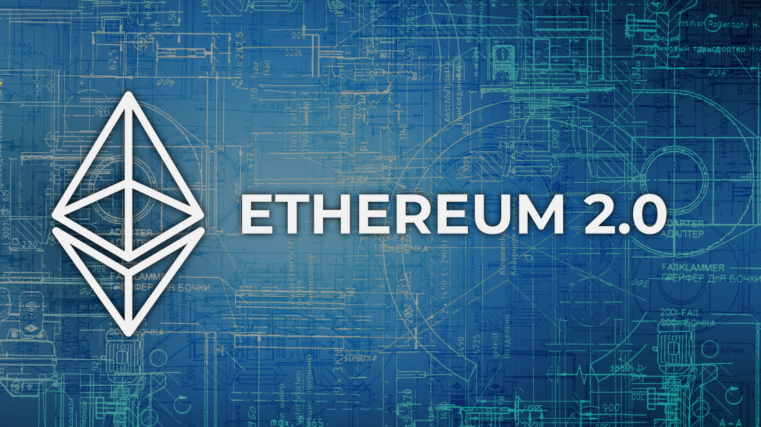 In order to facilitate a smooth rollout of Ethereum 2.0, testnets such as the Zinken testnet are essential to test functionality.
Ethereum is, together with Bitcoin, arguably the face of the cryptocurrency revolution. Nevertheless, it can seem daunting to understand this exciting new sector. Luckily, Ivan on Tech Academy offers a wealth of blockchain courses, and various courses specifically on Ethereum. Join over 20,000 students and get 20% off when enrolling in Ivan on Tech Academy when using our exclusive promo code BLOG20.
Let's, therefore, take a closer look at the Ethereum 2.0 roadmap and examine the steps needed to take before the transition from Ethereum to Ethereum 2.0 becomes complete:
Ethereum 2.0 Phase 0
With that being said, it can be advantageous to take a closer look at the Ethereum 2.0 roadmap. It will be kicked off with Phase 0, which is also known as the launch of "the beacon chain". This part of Eth2 is expected to launch in 2020, and the Zinken testnet is therefore, an essential part of making sure this sticks to schedule.
Essentially, the Zinken testnet and the previous Spadina testnet are preparing the ground for Ethereum 2.0 Phase 0, making sure that Phase 0 will go off smoothly once the mainnet launches. With the successful genesis in the Zinken testnet confirmed, the Ethereum Phase 0 mainnet launch is now closer than ever.
This initial phase of Ethereum 2.0 can be thought of as laying the groundwork for the rest of Eth2. The beacon chain will handle registering validators as well as coordinating different users' staked ETH. Phase 0, or the beacon chain, will not be fully operational at the time of launch.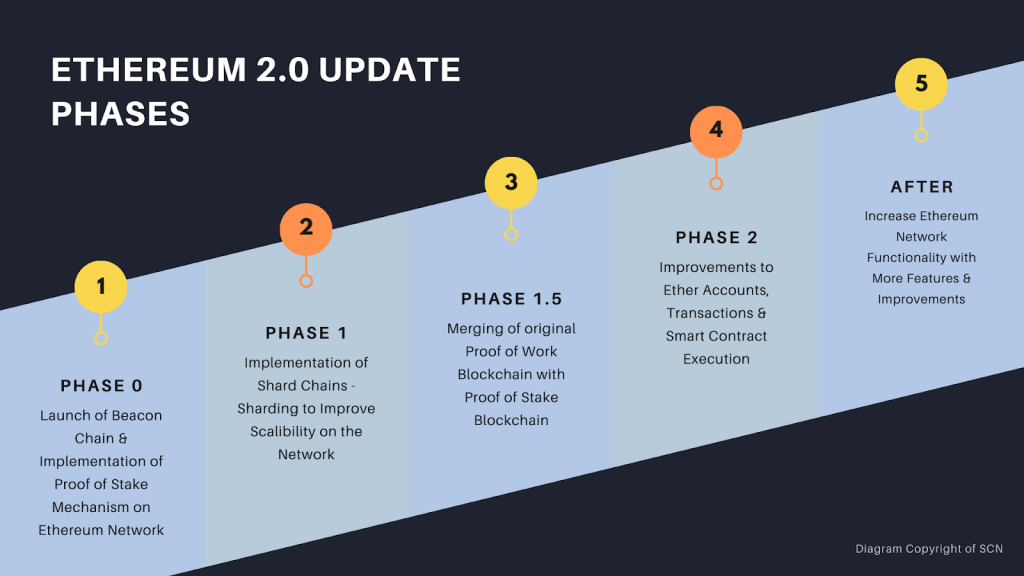 Specifically, the beacon chain will miss shard chains, but the Phase 0 chain is at the same time necessary to have in place in order to support future shard chains. Consequently, the Phase 0 beacon chain will let users stake their ETH once it goes live.
However, those who stake should be aware that the stakes will essentially be one-way transactions until later phases of Ethereum 2.0.
Specifically, users will not be able to withdraw their ETH until the existing chain becomes a shard of Ethereum 2.0, which will not happen until Phase 1.5. This is due to the fact that Phase 0 staking is handled by smart contracts on the existing Ethereum mainnet.
Ethereum 2.0 Phase 1
The next phase after the rollout of Ethereum 2.0 Phase 0 is, unsurprisingly, Ethereum 2.0 Phase 1 – which will see the introduction of shard chains. This rollout is expected to occur sometime during 2021, after the successful completion of Phase 0.
Furthermore, this phase will also likely feature a number of testnets in order to ensure a smooth rollout. So, moving onto the headlining feature of Ethereum 2.0 Phase 1, shard chains are an integral part of launching Ethereum 2.0.

Specifically, the shard chains will be delegated a slice of the Ethereum account data and transactions. Moreover, these shard chains will be proof-of-stake chains, meaning Ethereum validators will stake ETH in order to create blocks – unlike current Ethereum miners.
Shard chains are essential to boosting the scalability of the Ethereum blockchain, and they can be understood as enabling transaction data to be processed in parallel instead of strictly consecutively.
In essence, this can be compared to adding various lanes (shard chains) to a heavily congested motorway. Phase 1 is expected to launch with 64 shard chains or shards. However, these will not support smart contracts or accounts from the onset.
Ethereum 2.0 Phase 1.5
The next phase for Ethereum 2.0, following Phase 1, is Phase 1.5. This is also expected to take place during 2021, following Phase 1. Most notably, this phase will see the integration of the existing Ethereum mainnet with the new Ethereum 2.0.
This will be done by transitioning the existing Ethereum mainnet ("Ethereum 1.0", if you will) to instead becoming a shard on the Ethereum 2.0 network. Up until this point, the existing proof-of-work Ethereum mainnet will continue to function, and miners will continue to process transactions.
However, when the shift to Ethereum 2.0 Phase 1.5 occurs, it will instead transition to becoming a proof-of-stake chain. The ambition is that this change should basically be seamless for any decentralized applications (dApps) built on Ethereum, as well as for end-users. Nevertheless, this will naturally require a careful approach.
Ethereum 2.0 Phase 2
This phase, which is still some time off, will see Ethereum 2.0 finally feature relatively comprehensive capabilities. With that said, however, one should preface that Phase 2 of Ethereum 2.0, which will have fully formed shards, is still partly in the research phase.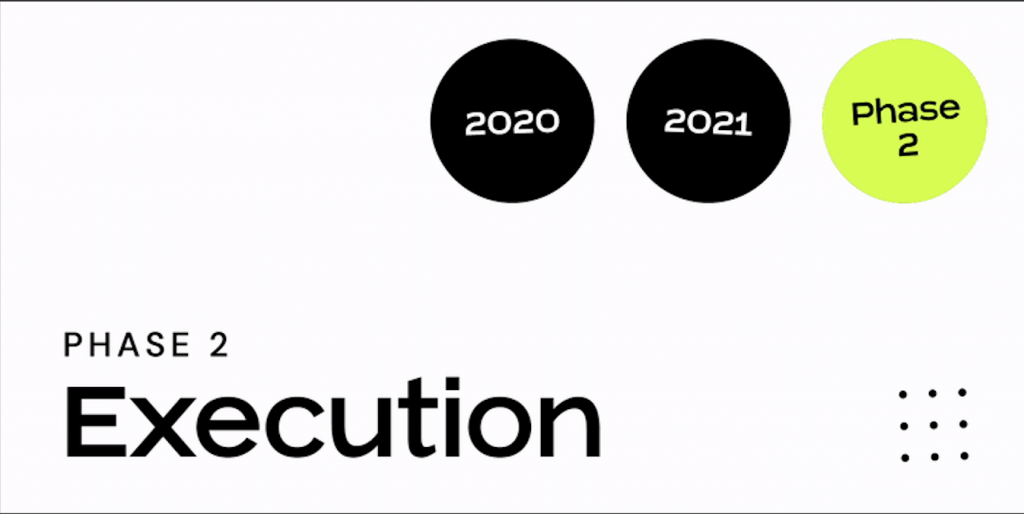 Nevertheless, Phase 2 will see the shard chains become entirely functional chains. What's more, the Ethereum 2.0 shard chains should, at this point, become compatible with smart contracts. They will also have the capability to communicate with one another in a more flexible and free manner.
The exact specifics of Ethereum 2.0 Phase 2 are still unclear, but the Ethereum roadmap suggests that developers could perhaps even have the possibility to design shards themselves. With that being said, it is still up in the air how this will actually look like in action, as Phase 2 is under development and not expected until sometime after 2021.
Therefore, Phase 2 will be the point at which the entire Ethereum 2.0 system and functionality eventually come together, with full access to dApps, smart contracts, withdrawals, and much, much more.
Zinken Testnet and Ethereum 2.0 Conclusion
This all makes it clear that the Zinken testnet, in and of itself, does not represent a massive leap. However, it helps make up the foundation, which is critical for the eventual rollout of Ethereum 2.0. Zinken holds the keys to genuinely kicking off Ethereum 2.0 Phase 0, and its success is therefore noteworthy.
If Zinken has been another suboptimal dress rehearsal, such as Spadina before it, this would have thrown a spanner in the works for the Ethereum 2.0 launch. Now, however, it seems the Ethereum Foundation could stick to its roadmap of rolling out Ethereum 2.0 Phase 0 during 2020.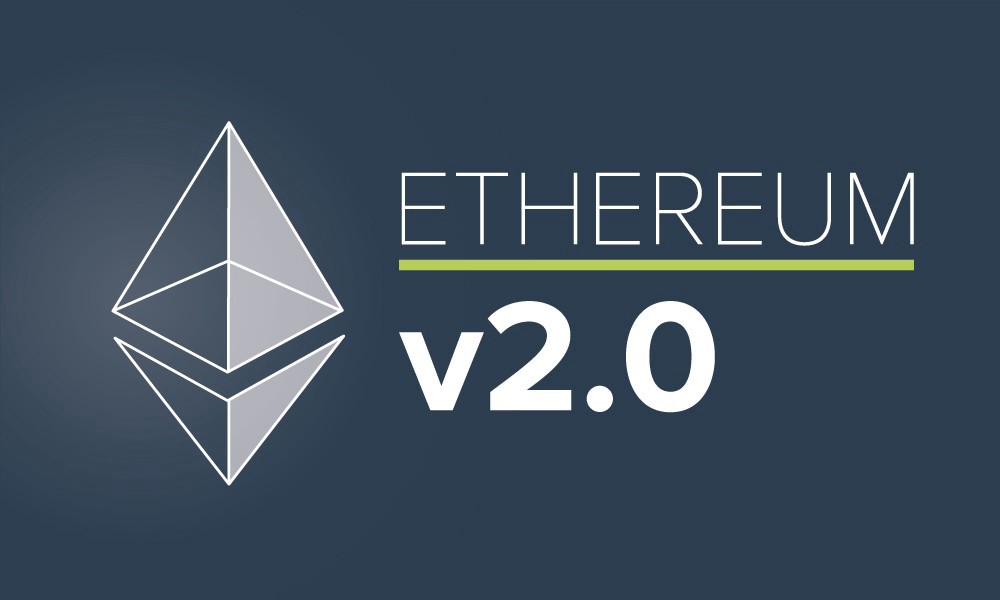 A lot of work still remains to be done before Ethereum 2.0 becomes a reality and fully operational. However, the Zinken testnet is an important part of kickstarting that process in preparing for the real launch of Ethereum 2.0 Phase 0.
As such, we are likely to see many other testnets pop up in the coming months and years, as work continues on bringing Ethereum 2.0 to fruition. Now, however, whenever you hear about either the Zinken testnet, Phase 0, 1, 1.5, 2 or the Ethereum 2.0 mainnet launch, you will know precisely what that means.
Understanding Ethereum can seem daunting at first. However, with the right tools – i.e., Ivan on Tech Academy – you can go from no prior experience to landing a job working with Ethereum. Ivan on Tech Academy is one of the most successful blockchain education platforms available and offers countless easy-to-understand courses. Enroll today and take your blockchain education to the next level!