New and exciting DeFi projects launch all the time, and it can be difficult to keep up with them all. More specifically, understanding project fundamentals, the services they can offer to users, announcements of partnerships and integrations can all seem abstract. Matic Network, on the other hand, a Layer-2 scaling solution utilizing Plasma side chains, has a very concrete use case. Put simply, Matic Network is a scaling solution underpinning dApps and DeFi applications, addressing some of the Ethereum Network's scalability challenges.
In this article, we do a deep dive on the Matic Network, the team behind it, the different use cases and services it provides, and why this project could become hotter than ever in the next couple of years. Matic Network uses a combination of the Plasma framework and Proof of Stake (PoS) to provide secure, off-chain computation offloading the main Ethereum chain.
However, before getting into the specifics of Matic Network, let's preface with a brief recap of decentralized applications (dApps) and decentralized finance (DeFi). Ivan on Tech Academy is a world-class blockchain education platform that offers countless blockchain courses. Go from zero pre-existing crypto knowledge to becoming a blockchain hero!
The Matic Network Team
Matic was co-founded by Jaynti Kanani, Sandeep Nailwal, and Anurag Arjun, two experienced blockchain developers and a business consultant. As such, Matic has a strong foundation in experience, expertise, and proficient networking skills. With a team of 34 working around the world, Matic has blockchain-savvy tech professionals supporting the project around the clock.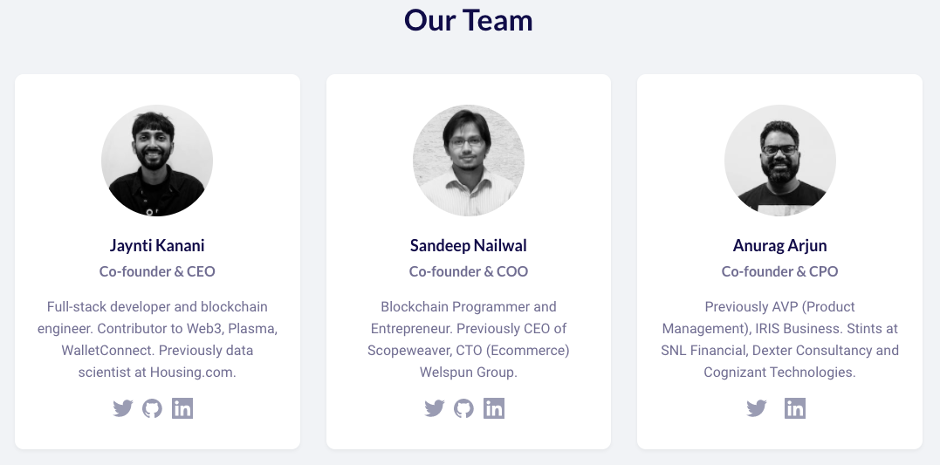 Advisors and Partnerships
The Matic Network team is advised by crypto-professionals from senior positions in some of the largest crypto companies. This includes Esteban Ordano, an ex-software engineer at BitPay, and Founder and Chief Technical Officer of Decentraland. Also from Decentraland, as Project Lead, is Ari Meilich – whose previous position was co-founder of Benchrise. Matic is also advised by Pete Kim, who holds the Head of Engineering position for Coinbase Wallet.
A project can only be as good as the developers and team behind it. Matic Network was created, nurtured, and grown by an active team of blockchain and cryptocurrency enthusiasts. Together, this team is creating a building block for future developments and expansions.
What is Matic Network?
So, what is Matic Network? Matic Network is a scaling solution for the Ethereum Network. As such, it allows Ethereum-based transactions to be carried out within seconds using innovative protocols to improve user experience across a range of decentralized applications (dApps).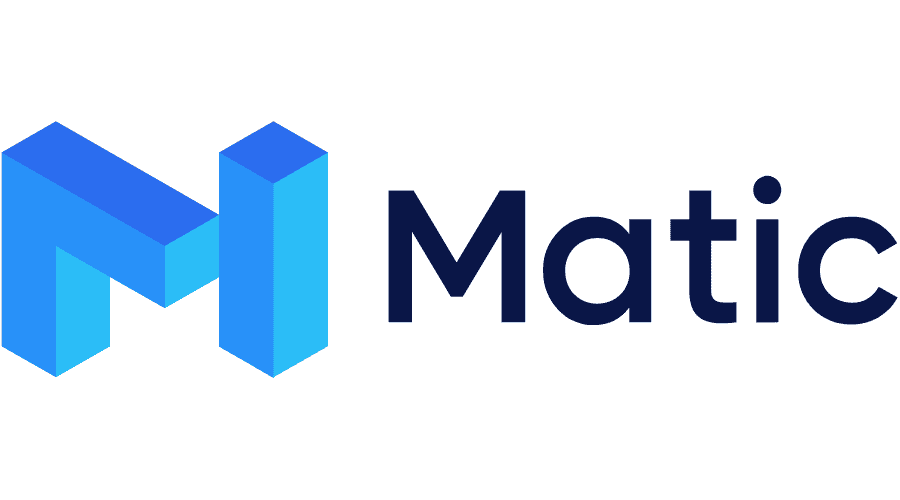 More specifically, Matic provides a Layer-2 solution that uses sidechains and it's own dedicated Proof-of-Stake (PoS) nodes to maintain the security of digital assets during off-chain computation. The Matic token (MATIC) is used for staking to secure the chain, in addition to being used to pay for transaction fees on the network.
The primary aim of the Matic Network is to improve user experience. It does this by providing a fast and efficient way to process ERC-20 based tokens, that can be interoperable with other dApps. Matic utilizes the Plasma framework to make it easy for developers to build decentralized applications.
What is Plasma?
Plasma is a framework for creating decentralized applications that can easily be scaled and seamlessly interact with each other. Originally proposed by Vitalik Buterin and Joseph Poon (co-author of the Lightning Network), Plasma aims to solve Ethereum's scaling issues.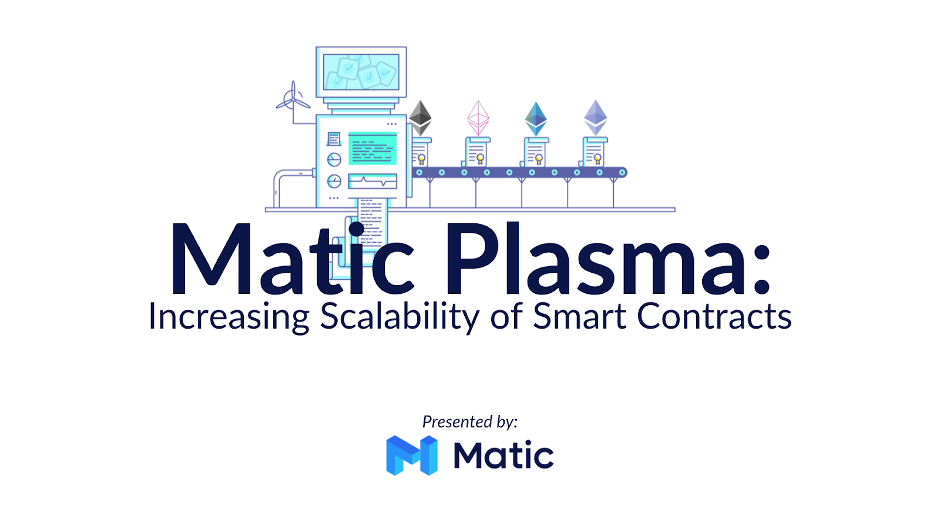 Essentially, Plasma consists of a framework of secondary chains that reduce non-essential interactions with the Ethereum blockchain, among others. As you may know, the real strength of Ethereum is arguably how it can underpin smart contract-driven decentralized applications (dApps) and DeFi solutions. Nevertheless, for this to work effectively, Ethereum needs to be able to scale. Plasma, which can be seen as an Ethereum equivalent to Bitcoin's SegWit, is a major step towards achieving greater Ethereum scalability.
The Plasma framework operates as a hierarchical tree, with several smaller chains branching off from the main blockchain. These smaller chains are known as child chains or Plasma chains. Matic's side chains are Plasma-based, EVM-enabled chains that smart contracts can be deployed on instantly.
User Experience
The overall user experience is proving faster and more efficient with the integration of Matic onto dApps. Matic Network provides SDKs and APIs for developers, in addition to WalletConnect support.
Scalability

As a decentralized off-chain scaling solution, scalability can be achieved through Matic Network without compromising the user experience. Despite some criticism of Plasma's smart contract scaling, Matic is the only fully operational integration and has had no serious issues in the months since its May 2020 mainnet launch.
High Throughput
Matic Network ensures the throughput of millions of transactions, with its sidechain tree structures. In fact, a single Matic Network chain can process up to 65,000 transactions per second.
Security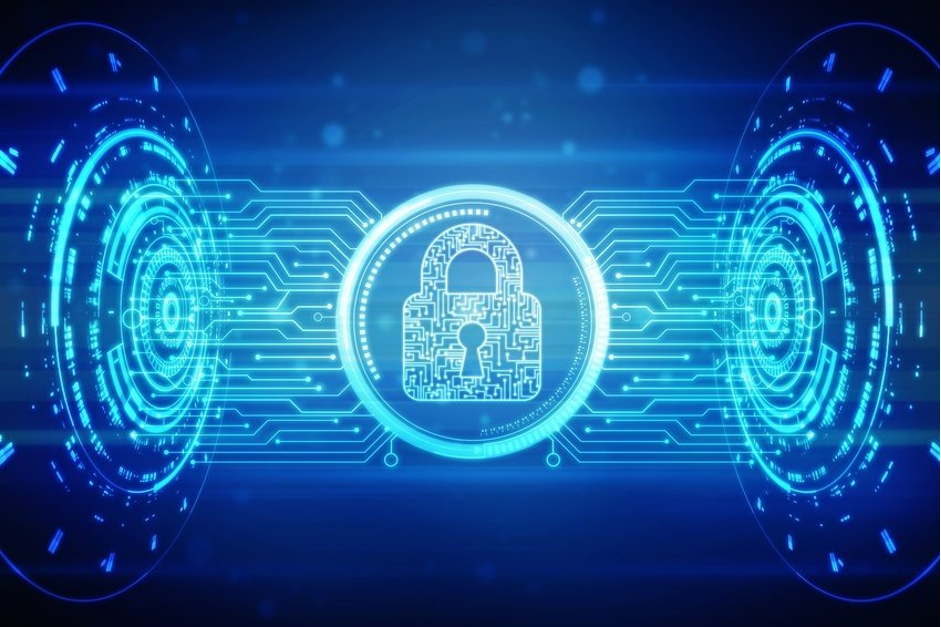 Matic Network uses the PoS consensus algorithm. With the Matic chain operators themselves holding staker and delegator positions in the network, they provide further increased security to what is already one of the most secure blockchains.
Interoperability
Matic is currently working on interoperability for digital assets between different sidechains and blockchains. The network plans to soon also incorporate interoperable ERC-20-based cryptocurrencies and ERC-721-based NFTs (non-fungible tokens).
One-Stop-Shop DeFi Platform
The Matic Network's sidechains can offer an array of decentralized financial services. Matic provides an extensive range of DeFi applications that can be hosted on Matic side chains for various use cases. As such, this is one of Matic's greatest strengths – in that it offers the architecture for supporting other solutions.
The DeFi sector has seen a lot of action during the past few months. If you want to understand more about the benefits of decentralized finance, such as banking the unbanked, join Ivan on Tech Academy. Ivan on Tech Academy is one of the premier blockchain academies, and features dozens of expertly-made courses. Right now, you'll get 20% off when enrolling if you use the code BLOG20.
Chainlink Partnership
Additionally, Matic will soon integrate Chainlink's Verifiable Random Function (VRF), to generate random numbers within smart contracts. This integration brings provably-fair and verifiably random chances to smart contracts, while opening the door for future integrations and use cases. Chainlink VRF has already proven useful in crypto gaming, which Matic intends to bring to the platform. Provably random outcomes are not limited to gaming, however. Chainlink's VRF could even determine a fair distribution of labor, or for smart contracts and applications that require random outcomes.
Different Matic Network Use Cases
Payments
With just a few easy steps, Matic Network can be integrated into your dApp, with all payments settled directly on-chain.
The Bitcoin blockchain currently has a TPS (transactions per second) of about five, although this can vary. Ethereum, on the other hand, can currently handle approximately three times that number, with around 15 TPS. Nevertheless, the Ethereum 2.0 update promises massive TPS improvements. The Ethereum 2.0 upgrade consists of sharding, helping scale the blockchain network, promising an increase to approximately 100,000 TPS following completion of phase 1.
With Matic, however, you don't have to wait for the Ethereum 2.0 upgrade. Implementing Matic means transactions will be processed within a second, thanks to the "faster block generation times". Also, as a result of less congestion, smaller fees are incurred to make transactions with Matic as opposed to Ethereum.
The Matic Network offers payment APIs and SDKs for dApps, merchants, and users alike. This means Matic can assist anyone wanting to pay in or receive payment in cryptocurrency.
Gaming
The introduction of blockchain in the gaming industry is changing the way we play, forever. Gone are the days where the gaming company owned all gaming assets and virtual currencies. Now, with blockchain, gamers can actually purchase ownership rights to various items within games through the use of NFTs.

This year, Matic held their first Matic Network Gaming Week, in conjunction with their Deployment Week in the first week of August. Matic then introduced five new blockchain-based gaming platforms that were onboarded to the Matic Mainnet Network at the end of the month. These include CryptoAssault, an MMO (massively multiplayer online) strategy war game with economic incentives. Battle units are NFTs that can be combined to make larger, stronger units. Users can also earn ETH daily depending on the amount of in-game land that they own.
Other games onboarded during Matic's Gaming Week include CrypCade and Boom Elements. Both of these are currently built on the TRON blockchain. However, they have chosen to implement Matic for a superior gaming experience. Matic improves gaming experience through super-fast transaction speeds (7200 TPS) at a fraction (1/1000th) of the cost to the gas fee paid when using the Ethereum main blockchain.
DEXs
Decentralized exchanges are arguably the future for selling digital assets with open-source, permissionless protocols that anybody can access. Granted, centralized exchanges often offer an easier introduction to cryptocurrencies. However, these carry risks associated with not owning the private keys to the coins. On the other hand, centralized exchanges typically offer faster and more efficient transaction speeds than most competing DEXs.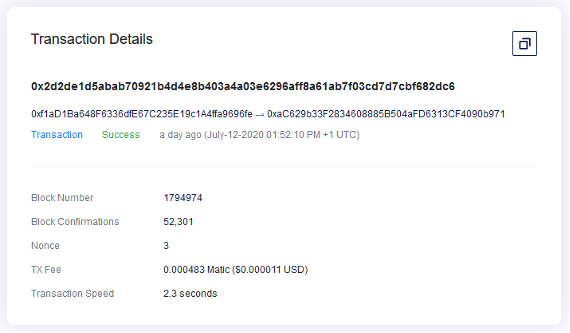 DEXs are slow in comparison to CEXs. This is largely due to DEXs' decentralized nature, being heavily dependent on the main Ethereum blockchain. Matic can help resolve this issue and offer users a far more compelling experience for decentralized exchanges with transactions being processed near-instant and cheaper fees.
Lending & Credit Scoring Software
In addition to the previous use cases, Matic Network will also offer a solution to online lending. Specifically, this will let merchants be able to view users' transactions and assess credit scores. If sufficient, a merchant will be able to lend out tokens to users without enough funds to complete transactions. Additionally, Matic hopes to be able to tokenize debt to users using the Dharma protocol.
Atomic Swaps
Matic has also implemented the use of atomic swaps into its platfoorm. The platform allows users to pay in the coin they wish, and merchants to receive the value of the transaction in the coin of their preference.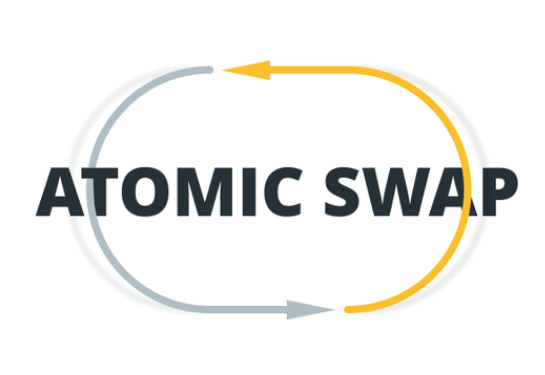 Matic Network performs atomic cross-chain swaps under the hood, to offer both sides of the transaction a seamless experience.
Identity
DApps will often require a digital signature to confirm a transaction or request of any kind. The user needs to be able to verify their identity, without giving any private keys away. Matic Network has created an Open-Identity system, where users can verifiably prove their identity, without compromising the security of their private keys.
Decentralized Applications
In August this year, Matic confirmed that over 60 dApps are currently using or being supported by the Matic Network, with a further 60 in the process of integration. Some of these include the following:
Injective
The Injective protocol is a fast, secure decentralized derivatives and borderless platform. Released in October 2020, Injective is a decentralized layer 2 platform that aims to unlock the full potential of DeFi.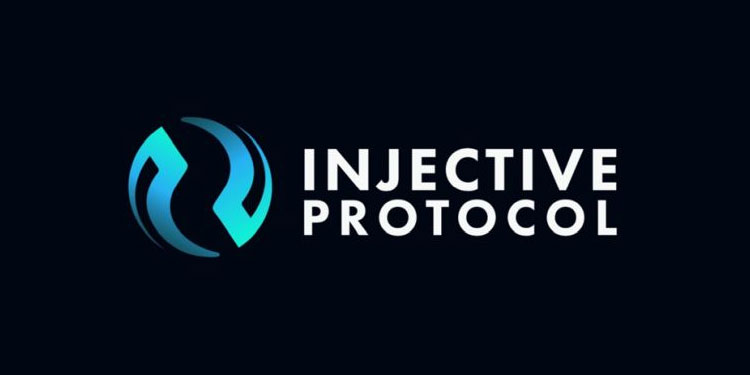 Injective was a project incubated by Binance Labs, looking to utilize the Binance Launchpad to debut its public sale. The team behind the project consists of high-caliber developers, financiers, and investors.
The protocol incorporates an extensive range of derivatives, such as CFDs, and perpetual swaps. Trade execution on Injective settles at lightning speed, providing a fully decentralized, layer 2 solution for the future of Defi. Users can create permissionless, robust, and decentralized markets for highly parameterizable derivatives and trading. The INJ token serves as the protocol's community governance, giving users a voice in future changes to the protocol.
Tradelink
The Tradelink Network project is a blockchain-based business management platform. Tradelink is helping businesses adopt blockchain technology seamlessly into their current business infrastructure. The platform allows the information of financial institutions, consumers, and suppliers to be coordinated in a highly-efficient and organized way that is accessible to relevant parties when required.
Showcase
Showcase is a blockchain-based platform that connects content creators and fans with digital collectible badges and merchandise. Content created by influencers and consumed by a dedicated audience can be monetized to raise funds for social impact causes. Showcase endeavors a world where anyone can be an artist. Furthermore, artists can use the platform to become "social entrepreneurs impacting the world".

Showcase is currently in the beta phase, however, it has over 1000 content creators already signed up! The project has a large team of experienced professionals working behind it alongside an envious board of advisors. The integration of Matic provides fast, low-cost transactions that can sustain high throughput.
Sapien
Sapien is a cryptocurrency-powered social network that rewards content creators with the SPN token. The Web3 platform combines elements of popular social media platforms with a high-throughput infrastructure to tip creators.
Matic allows for a super-fast, seamless user experience, despite the project still being in beta. The Sapien platform allows users and creators to retain control of their data by not giving it to third parties.
The tipping system works in a similar way to the Brave tipping button. If you enjoy the content you see, drop the creator a tip. The more you use the platform, the more SPN you earn.
Dagger For Ethereum
Dagger For Ethereum is created by Matic Network as the easiest and fastest way to receive real-time updates that are occurring on the Ethereum blockchain. Built on the MQTT standard protocol, developers can easily customize their own client – as MQTT is an industry standard. Consequently, Dagger can be integrated across many dApps to produce live updates and transaction logs to show the latest events on your UI.
The Dagger protocol uses a push mechanism whenever a block is mined. This can automatically trigger an updated email or DM, allowing you to interact with users or clients on a 24/7 basis. Furthermore, the push mechanism allows notifications to occur even on low bandwidth.
Dagger + Zapier
Zapier was constructed as a web automation app, allowing users of Dagger to incorporate Ethereum blockchain updates with websites and apps such as Gmail, Google Sheets, or Slack.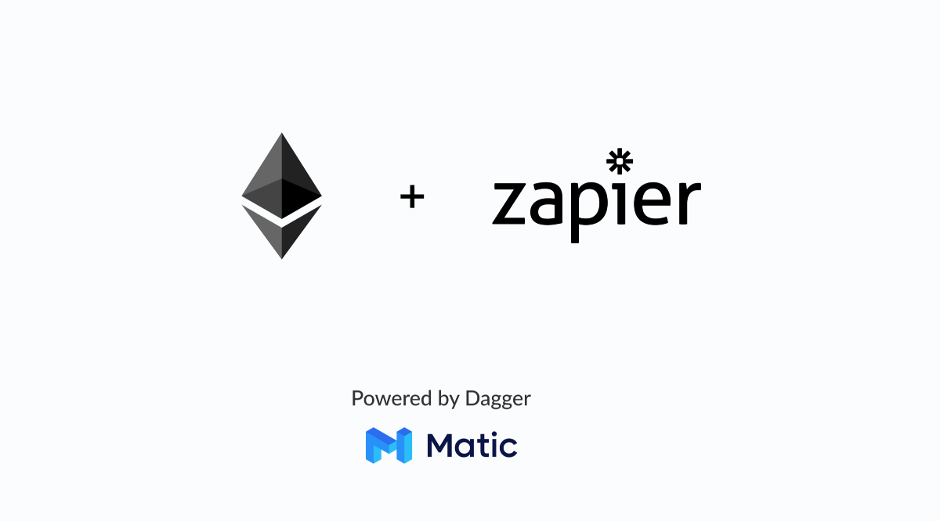 Also, Zapier makes it easy to automate your work, through real-time updates, automatic data transmission, and smart contracts. With options to integrate with hundreds of web applications, Zapper and Dagger can provide you with notification emails to your inbox when a specific transaction occurs on the Ethereum blockchain. Alternatively, spreadsheets can be automated to update whenever a new ERC-20 token is released. The possibilities are endless.
Matic Network Conclusion
Matic Network uses an innovative hybrid approach to assist Ethereum in achieving scalability. Specifically, it does this through providing a speedy, reliable, and efficient solution to the current slow transaction times and costly gas fees. The platform also allows developers to easily and quickly deploy Ethereum smart contracts on Matic sidechains.
Of course, there are several projects currently working towards the shared goal of expediting the scaling of the Ethereum network. Network congestion has been a top priority for years for the Ethereum ecosystem, but Matic is one of many projects working towards an array of scaling solutions to utilize the full potential of DeFi and assist in interoperability between blockchains and dApps.
In conclusion, Matic Network boasts an impressive range of integrations and has shown tremendous developments in its launch. With a relatively low market cap, the project has plenty of room to grow and is proving to be a compelling solution for scaling and interoperability.
Are you interested in concepts such as congestion, side chains or Plasma? If so, you should definitely check out Ivan on Tech Academy. Ivan on Tech Academy provides detailed blockchain courses, as well as a wealth of completely free blockchain blog posts. Join over 30,000 students at one of the world's top blockchain academies!