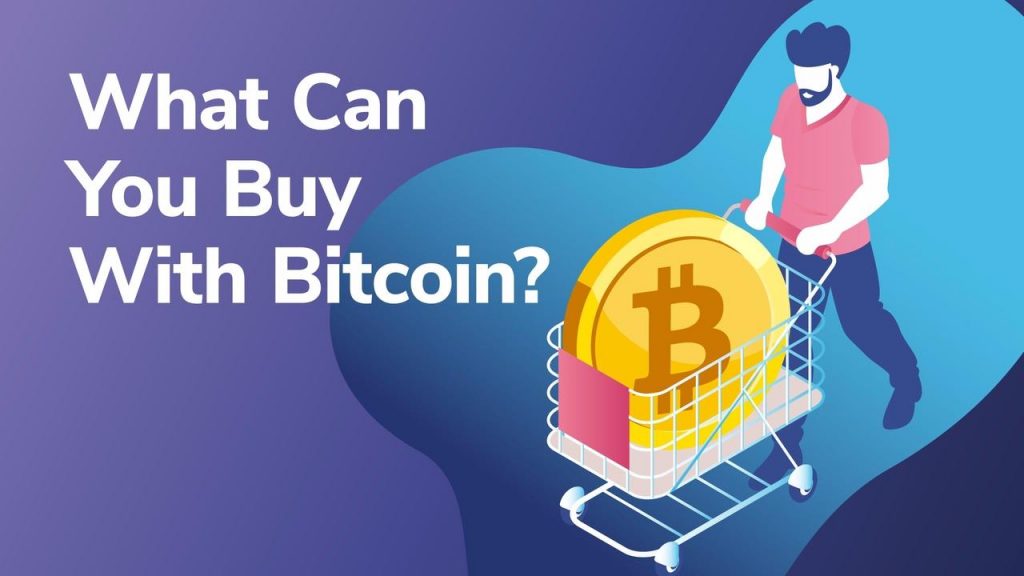 As long as you haven't been living under a rock, you will likely have heard of Bitcoin. You may know Bitcoin as the revolutionary digital currency, or you may have been led astray by the baseless rumours that Bitcoin "is only used for dark web online purchases" or illegal activities. However, this couldn't be further from the truth. Bitcoin and other cryptocurrencies like it are rapidly becoming widely accepted both in institutional sectors and in the wider society. With growing interest, a lot of people are now asking 'Where can you actually spend Bitcoin?'.
In this article, we cover an assortment of various locations around the world that are accepting Bitcoin as payment for their goods and services alongside global partnerships with crypto services. Firstly though, let's review why Bitcoin has grown to be so popular and has been claimed it will reset the entire global financial infrastructure.
First of all, though, crypto adoption is decidedly on the rise. With it, a lot of people are becoming interested in crypto and blockchain education. According to a recent study by LinkedIn, blockchain technology knowledge was rated the top one hard skill in 2020. If you are looking to learn more about blockchain, Bitcoin and crypto, you should be sure to enroll in Ivan on Tech Academy, the go-to blockchain education platform.
What is Bitcoin and Why Spend It?
Bitcoin is a global, borderless, decentralized digital currency, with transactions instantaneously recorded and cryptographically secured on the blockchain. The Bitcoin network is run by thousands and thousands of computers called nodes, verifying mathematically each transaction before being stored in a block, and appended to the blockchain. You can learn more about how blockchain technology works here!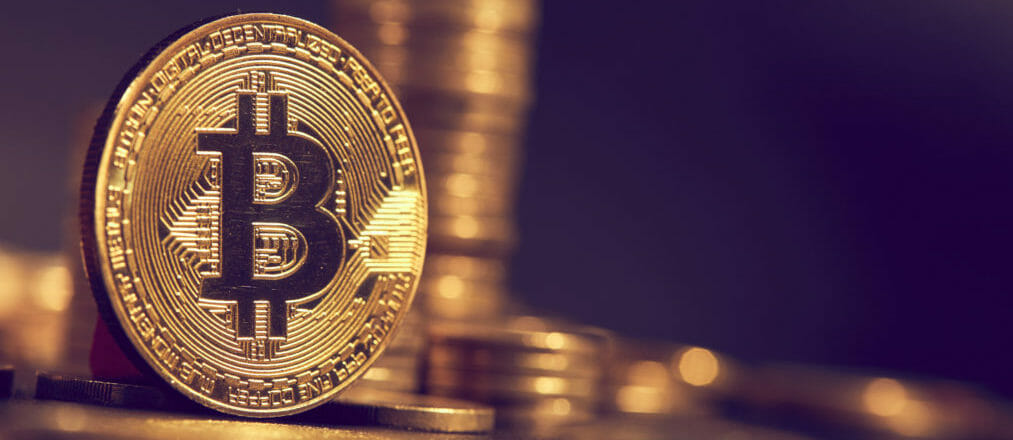 In 2008 when Satoshi Nakamoto – the anonymous founder(s) of the premier cryptocurrency – released the Bitcoin Whitepaper, it included how, for the network to grow, the currency itself must be used. Specifically, Bitcoin is designed to be a peer-to-peer electronic payment network for global transactions.
Bitcoin itself is a deflationary asset at this time, whilst all coins yet to enter circulation are being mined. In the long-term future, post-2140, Bitcoin will have succumbed to its price-discovery phrase, and level out as some-what of a stablecoin – at what price is anyone's' guess! With trillions printed within the last 3 months, doubts around the value of the US dollar and national debt are rising, with some speculating Bitcoin as the next world reserve currency.
Bitcoin is becoming widely-adopted, with literally hundreds of millions of places around the world already accepting Bitcoin as payment. You've just got to know where to look!
Where Can You Spend Bitcoin?
Australia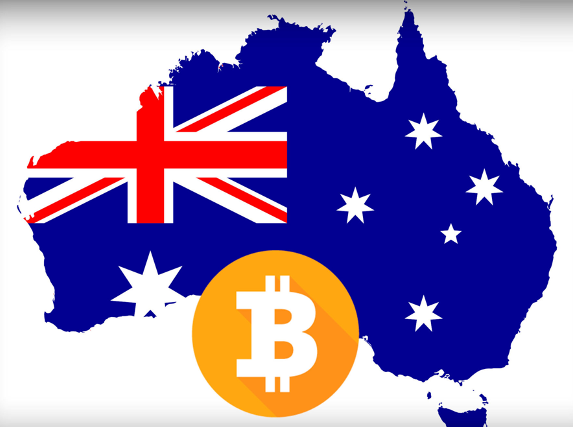 Below we've listed some of the most popular places where you can spend Bitcoin in the land down under:
Service Industry
The pool-playing pub Pulo Pool Parlour is a favorite choice for locals in Melbourne, a chic and trendy space to play darts or pool, with free wifi and the latest music. You also have the option to pay for your corporate or functional events using Bitcoin!
If you travel to Brisbane, Gold Coast Aesthetic Dentistry is both a boutique cosmetic and general dental practice that accepts all major cryptocurrencies as payment.
Suppose you found yourself in Perth, desperately in need of a gin-and-something… The locals recommend a small, Bitcoin-friendly place, called Frisk Small Bar.
Motoring and Transport Industry
Also in Brisbane, if you head across to Fortitude Valley, you'll find Alpha Car Hire – claiming to be the cheapest car hire service in Australia also happy to accept Bitcoin for their service.
Retail Industry
Bike FO (Bike Factory Outlet) was the first Bike store to accept Bitcoin payment in Australia. Based in Melbourne, Bike FO caters to all one's bicycle needs, including services and rentals.
Whilst in Melbourne you may also want to check out Vera Chan's gift shop of beautiful hand-crafted brooches and other gifts.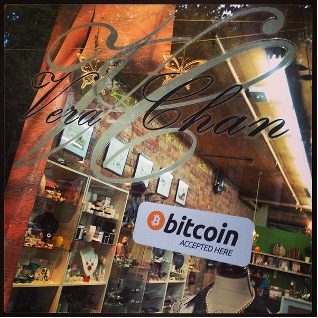 Vera Chan
Luxury Goods and Services
Aiyana Retreat is the place for a perfect romantic getaway when traveling in Perth. You can pay with Bitcoin, and the location is ideal for a quiet retreat, hidden away, close to the coast, but also near the town. Here, you can explore the best of what Perth has to offer.
Hidden away in the inner western suburb of Perth, you can spend your Bitcoin at Beyond The TrapDoor in Subiaco (or Subi). This luxurious lingerie store offers exotic styles and accessories.
Other:
Monstrosity Dreadlocks (Hairdressers) in Sydney will cater to all your dreadlock needs for all hair types. You can book online and pay with a credit card, PayPal, or Bitcoin – there's even an AUD to BTC exchange on the check-out page!
Europe
According to statistica.com, there are over 700 Bitcoin ATMs across the European countries including Austria, Switzerland, Spain, Poland, Czech Republic, Germany, and more. The recent uptick in Bitcoin ATM installations has created a demand for services and goods across Europe to be paid for and accepted in cryptocurrency. There is an extended list for European countries here (in German), however, we have chosen a varied selection of services from across different countries.
Service Industry
In Austria, a construction concrete drawing office Reisinger Reinhard will accept Bitcoin payment for all of the structural engineering services offered catering for structural, civil, hydraulic or power plant construction. "We draw and construct everything that can be concreted."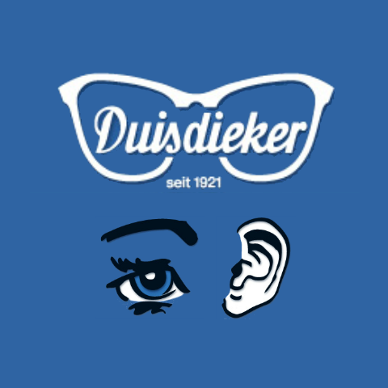 Duisdieker
On Limburger Street, Cologne, Germany, the opticians Duisdieker established in 1921 has confirmed they're receiving Bitcoin for their glasses and contact lens services.
Motoring and Transport Industry
Mining firmware Bitfury's origin city Amsterdam is a very crypto-friendly place and is fairly well-known for the number of cyclists in the city. Fortunately, there are several bike shops where you can spend your Bitcoin, including StarBikes Rental.
Or, should you prefer to get a taxi around town, Taxi What Else recently became the first taxi provider to accept Bitcoin in The Netherlands.
As of December 2016, Italy's largest taxi fleet Cooperativa RadioTaxi 3570, offers its 10 million cab users a year, the option to pay for their ride with Bitcoin! This was great news for the crypto community with the company boasting more than 3500 taxis in Rome alone.
Retail Industry
A popular eco-friendly shop in Hamburg, Germany selling sustainable fashion, has impressed customers by offering point-of-sale Bitcoin payment in store. The Avocado Store offers fair-trade clothing for men, women, and children, alongside lifestyle and wellness products.
Another favored eco-friendly retailer Ethnotek has several stores around Germany in Leipzig, Hanover, and Munster, all now accepting Bitcoin payment for their sustainable and fair trade bags and backpacks.
Luxury Goods and Services
French jewelers Courbet has recently announced they are now accepting Bitcoin for their luxury synthetic diamonds and recycled gold. The Parisian start-up is the first jewelers in Europe to accept cryptocurrency as payment for their goods.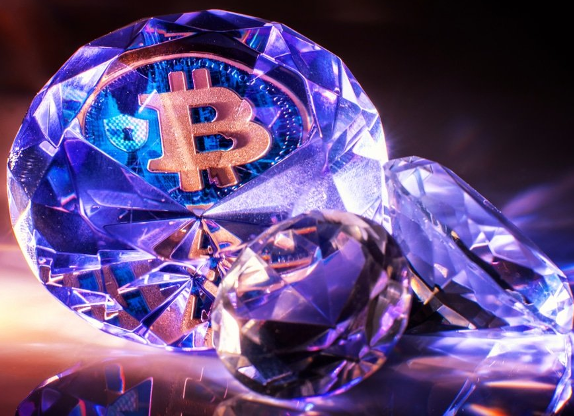 This became possible shortly after Courbet recently partnered with Lunu.io, an online payment service that allows customers to pay with cryptocurrency, and has thus far shown success.
Other:
In addition, the French-based airline Ulysses announced in September they are now accepting both Bitcoin BTC and Ethereum ETH for any flight booked with them. Ulysses has performed a pioneering move within the French airline industry, hopefully guiding the way for more European airlines to follow.
UK
There are hundreds of places where you can spend Bitcoin in the UK. You can see a full list here, but the most notable we have listed below: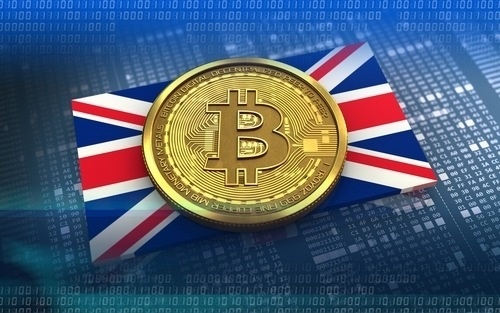 Service Industry
In South East England in Brighton, Flawless Clothing is now accepting Bitcoin for all your physical branding needs. The printing company can offer bespoke designs for men, women, and children's clothing, alongside an array of accessories and stationery.
Jimbob's Baguettes is a popular choice for a lunchtime go-to, for the locals in Oxford. Here you can choose your own sandwich filling within homemade bread made daily, and you can pay for your lunch in either Bitcoin or Litecoin.
CoolVape is a notorious shop and cafe for the local vape community. Based in the East Midlands of England in Nottingham, CoolVape allows you to pay in Bitcoin for their latest selection of vapes and accessories, as well as tea and coffee in the cafe area, and anyone is welcome to pop in for some free vape advice!
Motoring and Transport Industry
Also based in Nottingham, AutoCoinCars are the UK's premier cryptocurrency and automobile trading platform. The company has witnessed tremendous growth throughout 2020 and noted an increase in customers wishing to pay for cars using Bitcoin.
The online forum saw growth of over 1000 percent this year, despite industry-wide economic chaos. With more than 100 dealers onboard, and some of the largest sellers of automobiles in the UK registered with the platform, buying cars in the UK with crypto is about to get a whole lot easier!
The AutoCoinCars mission is to provide a user-friendly, and efficient platform to connect buyers and dealers wanting to pay with crypto while helping to increase payment security.
Much further north, Cumbria Cabs is Carlisle's original cab company founded over 60 years ago with a small fleet of taxis. They now have over 40 cabs, and will allow you to pay in Bitcoin for your journey.
Retail Industry
Where can you spend Bitcoin knowing you're helping developing economies? In the nation's capital, London, The Himilayan People is an independent retailer selling hand-made crafts, clothing, spices, soaps, and skin-care products, all inspired by the traditions of those in the Himalayas. Sellers of fair-trade goods, accepting Bitcoin as payment is helping lead the way for crypto adoption throughout the developing world, intertwining with the western, 'developed' financial ecosystem.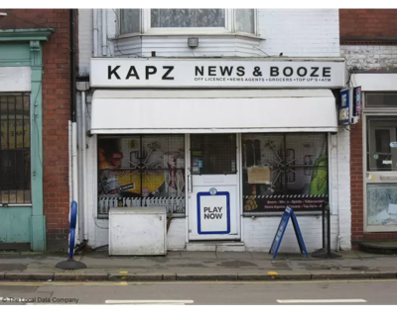 If you head 40 miles east of Nottingham, you'll arrive in the city of Leicester, where you can spend your Bitcoin at Kapz News & Booze convenience store. Or, if you require some tech assistance, head to iTech repairs on King Street where they will gratefully receive some sats as payment for services.
Luxury Goods and Services
Scotland's top-rated property management service, Umega Lettings, – "leading the way for Edinburgh letting agents" have been accepting Bitcoin since 2013, following a demand in property for international students. Bitcoin was the ideal choice of currency to use in cross-border transactions.
Based in Chiswick, the glamourous Sally Met Harry jewelry offers a vast array of crystals, both contemporary and classic style. They accept Bitcoin payments online, however are yet to implement this in store.
Other:
Leicester also has a funeral service where you can pay with Bitcoin for the arrangement and directory of a funeral.
Horus Music Limited is located in Leicester too. A crypto-friendly music production and distribution service for local musicians, willing to part with their Bitcoin for rehearsal space or studio time.
When in London, should you feel the urge to get a tattoo as a memoir of your trip, Fifth Dimension in Shoreditch, is the city's vegan tattoo and piercing studio. They "aim to create a harmonic environment with a balance being reached between our tattooists and You."
US
According to coinatmradar.com, there are currently 8724 Bitcoin ATMs scattered across the United States of America. The US has embraced cryptocurrency more than many other countries in some ways, due to the vast amount of large-chain and independent corporations that are beginning to see the benefits of accepting cryptocurrency as payment throughout the country.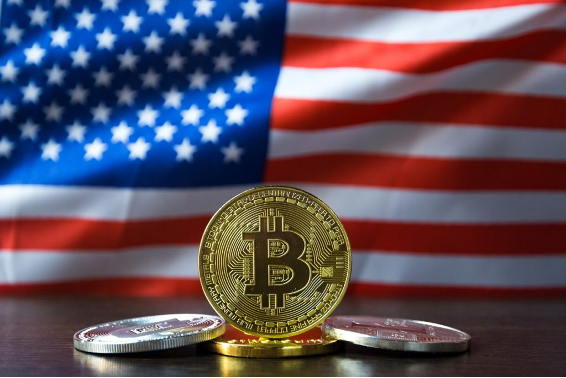 There are thousands of places to choose from, far more than is necessary to list each one. If you would like to look further into where US businesses are accepting crypto, we would recommend sites such as coinmap.com or spendbitcoins.com.
Service Industry
In Fort Mayers, Florida, a preferred place for lunch at The Butterfly Estates is Z Crepes – great for organic green lunches, and delicious crepes made in front of you! Best of all, this is a place that also accepts Bitcoin.
If you're feeling hungry in Newmarket, New Hampshire, you can choose to spend your crypto at The Pao Cafe bakery, serving a variety of Brazilian cheese bread paninis, soups, and salads.
Motoring and Transport Industry
From 2018, BMW has offered its customers the chance to pay for a new or used vehicle with Bitcoin across multiple US dealerships from California to Texas (plus a couple in the UK too!).
Retail Industry
Overstock, a large American retailer selling high-ticket items at low prices, has recently partnered with one of the largest centralized crypto exchanges, Coinbase. The partnership has allowed customers of Overstock to pay for their items using Bitcoin.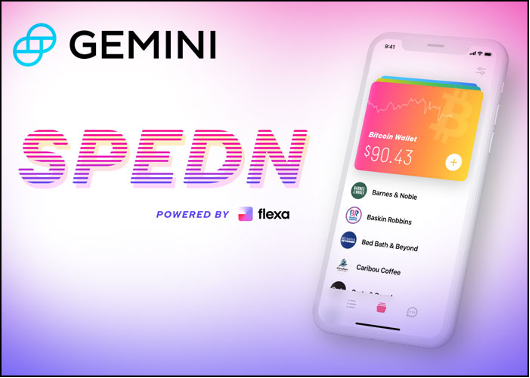 Flexa
Flexa, an American retail payment merchant, has partnered with another well-known exchange Gemini, enabling Flexa to offer various cryptocurrency payments including Bitcoin, Ethereum, and stablecoins. Flexa has rolled out its crypto merchant service to several large retailers including Whole Foods and Starbucks stores.
Luxury Goods and Services
The Lamborghini Dealership in downtown California accepts Bitcoin for their supercars. When Bitcoin goes to the moon, many long-term hodlers will likely be heading to their nearest Lambo dealership!
Based in Miami Beach, Florida, Extension King, the US hair salon known for creating the "world's most natural hair extensions" is one of many luxury hair and beauty salons in the United States where you can spend Bitcoin. Others include; New Hampshire-based Moda Suo Studio and Nancy Ann Moore in North Carolina.
Other:
The Miami Dolphins, a Floridian American football team, have offered their fans the chance to participate in a charity raffle using Bitcoin or Litecoin, where half of the proceeds will be going to the Miami Dolphins Foundation's choice of charitable causes.
Conclusion
Of course, there are various other ways and means of spending crypto. The internet's two largest e-commerce site-building platforms, Shopify and Etsy, both have adopted Bitcoin and cryptocurrency payments.
Shopify stocks have increased by nearly 300% in 4 months over the lockdown period as consumers switch to online purchases, and businesses evolve their framework to eCommerce, to try and keep afloat. Etsy has performed incredibly well over recent months. The platforms combined power over 3.5 million businesses, and with the global eCommerce industry forecast to be worth nearly $5 trillion by 2021, the accessibility to cryptocurrency payments will continue to grow.

The favorite body product retailer Lush has been accepting Bitcoin on its online store for its customers world-wide since 2017, inspired by the move of Microsoft accepting crypto payments for their online gaming store. The global sandwich shop chain Subway also accepts Bitcoin for their subs, however, this is yet to roll out to every store.
Moreover, with Visa and Mastercard partnerships with crypto exchanges and wallets, crypto debit cards make it simple and easy to spend your Bitcoin anywhere that accepts a regular Visa debit card. Plus you can earn rewards and crypto-back too!
The more crypto we spend, the more demand created for both merchant solutions and further education in the crypto industry. The more experience gained by users and developers, the stronger the Bitcoin network becomes, in terms of use cases, adoption, and security.
Those looking to learn more about the crypto industry, Bitcoin use cases or blockchain technology should go to Ivan on Tech Academy. Ivan on Tech Academy offers countless high-quality blockchain courses, and consistently produces real-life success stories with helping people land jobs in the crypto and blockchain industry. Visit Ivan on Tech Academy today!